'Wordle': 5 Word Games to Try While You Wait for Tomorrow's Puzzle
A simple word-guessing game called 'Wordle' has taken the world by storm, but it only allows for one game a day. Here's what to play while you wait for the next puzzle.
If you're at all active on Twitter, then there's a good chance you've seen people posting colorful blocks and strange "wordle" scores every day. No, this isn't some inside joke or a cryptic message — it's Wordle. This free, web-based word game randomly selects a five-letter word for everyone to guess in six chances. It's incredibly addicting for many fans, but the game only allows for one puzzle a day. So, here are some similar word games to try while you wait for tomorrow's Wordle puzzle.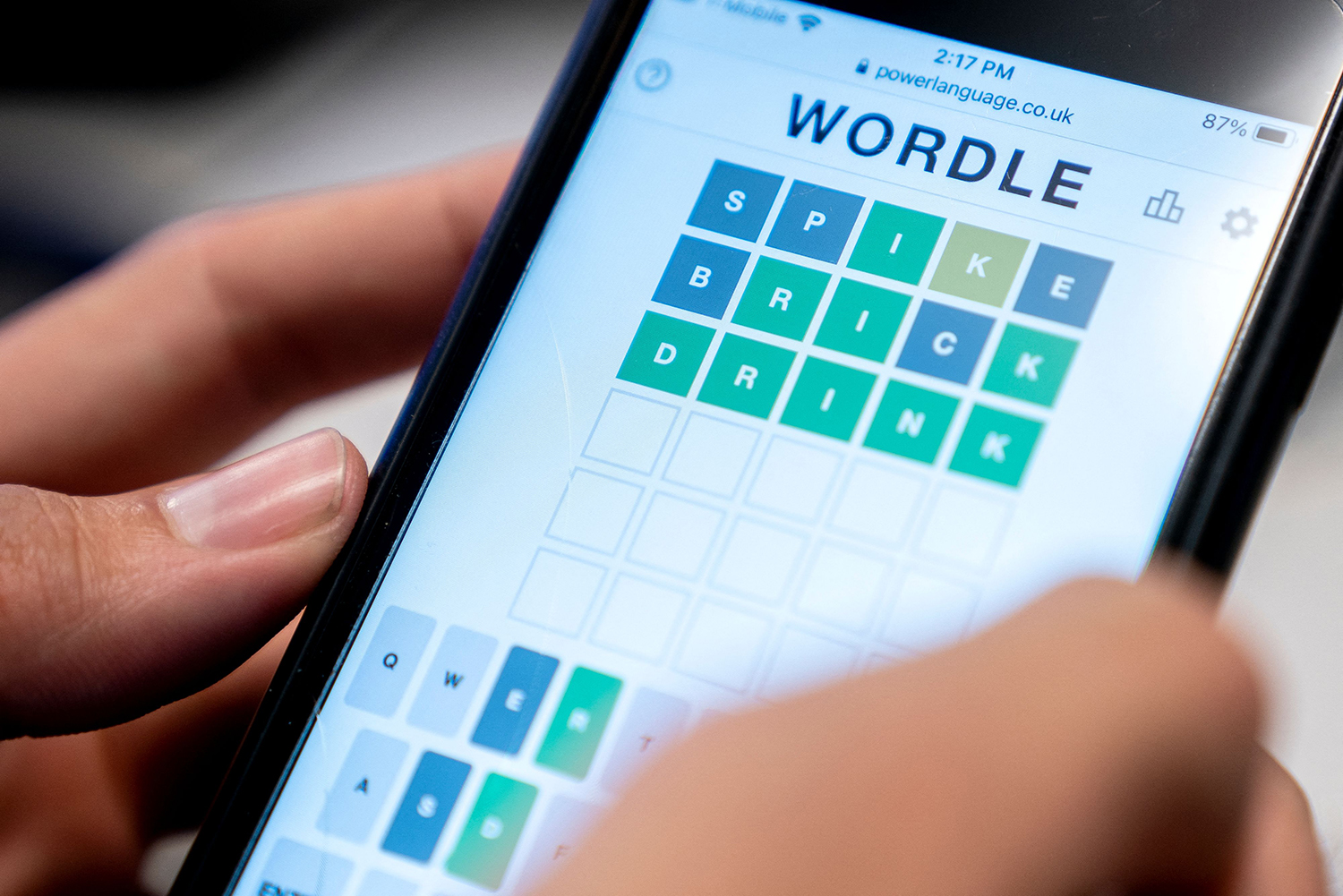 'Wordle!'
This isn't the web-based Wordle, but a different and unrelated word game. Wordle, the viral web browser game with no exclamation at the end of the name, was created by Josh Wardle in November 2021. Meanwhile, Wordle! (note the exclamation point) is a mobile app game developed by Steven Cravotta five years ago.
In Wordle!, players are given a bank of four, five, six, or seven letters, as well as a time limit. They must use the provided letters to come up with a word before time runs out. The more words they create, the higher the score.
'Typeshift'
Typeshift is another simple but addicting mobile game. Players receive a grid of squares filled with jumbled letters, similar to a crossword puzzle layout.
The object is to slide the columns up and down to find new letters and create words. When players find a word, the row or column turns green. To win the round, players must turn the entire grid green. Thankfully, there are crossword-style clues if someone gets stuck.
'Words With Friends'
The famous Scrabble alternative, Words With Friends, has been around for over a decade — you can't go wrong with this one. Players are matched with friends or strangers online, and each person must use a letter bank to create words on a game board. Different letters have different point values, as well as some spots on the board.
Players take turns creating words until all their tiles run out and there are none left to take. At the end of the match, the person with the highest score wins. Words With Friends is available on mobile devices, Facebook, and Kindle Fire. This is a great option if you'd prefer to play a word game with others.
'Absurdle'
Absurdle is, as creator GNTM notes, "an adversarial version of Josh Wardle's excellent Wordle." In this Wordle tribute game, the object is pretty much the same: guess the secret five-letter word. However, there are unlimited guesses, and there's a tricky catch — Absurdle doesn't want players to win.
Absurdle will go so far as to change the secret word when someone is getting close to the answer. It does this by choosing a huge bucket of words that do not match the word you're going for. Basically, the goal is to force the game to settle on one word from a smaller bucket. The twist will certainly keep players occupied for a while.
'Kitty Letter'
Finally, there's a word game where the words literally pack a punch. In Kitty Letter, players unscramble words from a small wheel. Then, those words transform into an army of cats that can blast away enemies. Players can go against friends or strangers or try out the single-player story mode.
Fans can find the daily Wordle puzzle here.