World War II Shattered Audrey Hepburn's Dreams to Be a Ballerina
It's hard to imagine Audrey Hepburn being anything other than an actor, but the star was a trained ballet dancer. She was skilled and dedicated, and her talent could have taken her far. However, her dream was shattered after World War II broke out. A combination of limited opportunities and malnutrition forced the talented actor to seek other ways to survive.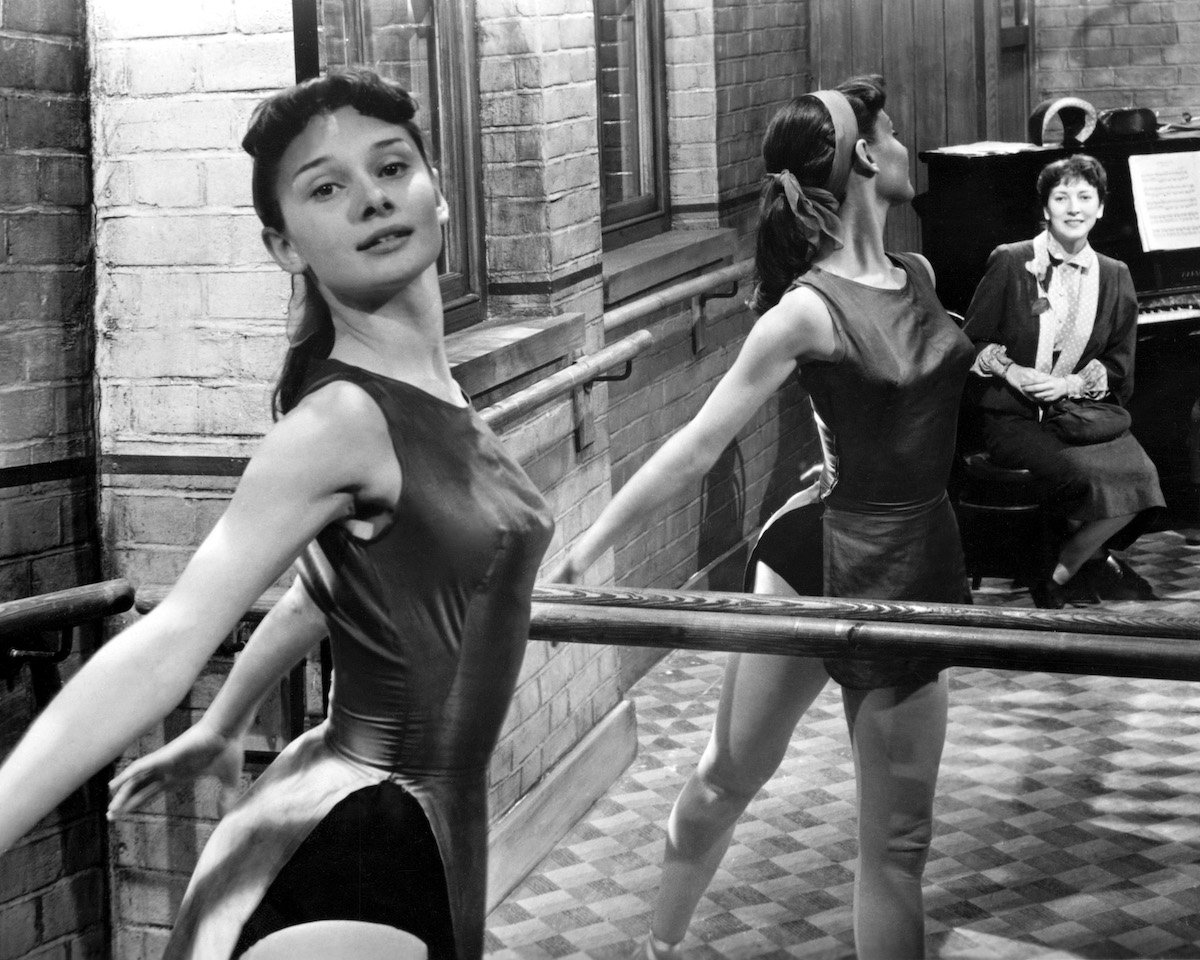 Inside Audrey Hepburn's fascinating life
Hepburn appeared in her first film in 1948 in Dutch In Seven Lessons playing a flight attendant. She also took up theatre work appearing in High Button Shoes, Sauce Tartare, and Sauce Piquant. Hepburn's leading role came in the 1953 flick Roman Holiday. She landed the role after Thorold Dickinson did a screen test of her and found himself charmed by her "innocence and talent."
The executives initially wanted to go with Elizabeth Taylor but instead opted for Hepburn, thus kick-starting a decades-long successful career. Roman Holiday was a commercial success and earned Hepburn her first Academy, BAFTA, and Golden Globe Awards.
Following the success of Roman Holiday and becoming a box office attraction, Hepburn landed more roles, including in Sabrina, War, and Peace, Love in the Afternoon, and The Nun's Story. To date, her most prominent role remains her appearance as Holly Golightly in the 1961 film Breakfast at Tiffany's. She also earned renown for her performance in My Fair Lady.
World War II derailed Audrey Hepburn's dreams of being a ballet dancer
Britain declared war on Germany in 1939, so Hepburn's mother moved her and her daughter to Arnhem, hoping to live in a war-neutral zone. While there, the soon-to-be star continued with her ballet classes training under Winja Marova. After the German invasion of the Netherlands in 1940 came the Dutch Famine, which saw the Germans blocking the supply of already limited food and fuel supplies.
This forced Hepburn's family and others to resort to making flour out of tulip bulbs to make biscuits and cakes. The diet led Hepburn to malnutrition, as her son Luca Dotti details. As per PEOPLE, Hepburn suffered from "asthma, jaundice and other illnesses caused by malnutrition, including acute anemia and a serious form of edema."
Dotti details in his book that by the time the war wrapped up in 1945, the actor stood at 5'6″ and weighed only 88 lbs. Hepburn narrated the experience saying, "We ate nettles, and everyone tried to boil grass-in addition to tulips- but I really couldn't stand it." The book further noted that Hepburn would be too weak to stand up sometimes, which may explain why she stopped dancing.
Audrey Hepburn helped the resistance during the war
The question of Hepburn's involvement with the resistance was up for debate for a while. However, some evidence points out that she helped raise money for the Dutch resistance effort. She reportedly gave silent underground concerts, delivered the underground newspaper, and took food and messages to Allied flyers.
Hepburn also reportedly volunteered at a hospital that hosted the resistance activities with her family briefly housing a paratrooper during the Battle of Arnhem.
RELATED: Julie Andrews Could Have Missed Out on Playing Mary Poppins If It Weren't For Audrey Hepburn