'Worst Cooks in America': Why Food Network Viewers Call the Show 'Cringey'
While many "reality" shows like American Idol aim to find top talent, other shows deliberately scrape the bottom of the barrel, or in the case of The Worst Cooks in America on the Food Network, the bottom of the mixing bowl. Now some fans have gone on to call the show "cringe-y." 
That's a term being thrown around a lot these days, whether it's Gone with the Wind or Cops. But does Worst Cooks also deserve some kind of worst show award?
What is 'Worst Cooks in America?'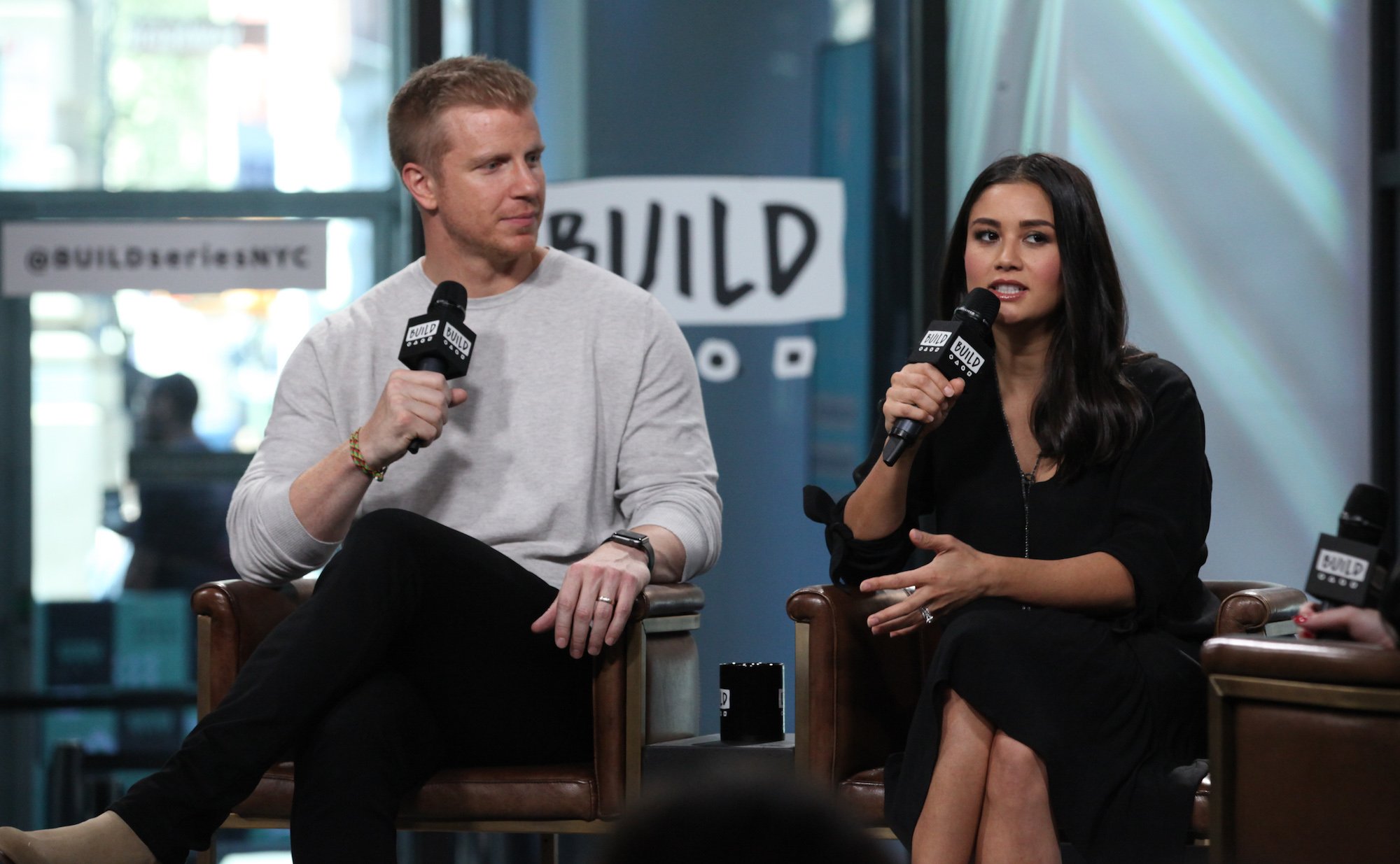 Sure, you could do a show instead about Best Cooks in America, but what fun would that be, other than maybe eating their food? Worst Cooks the idea of a cooking competition and turns it on his head. The show tries to take people who are absolutely hopeless in the kitchen and make something out of them.
The show, which has run for an impressive 19 seasons on the Food Network, takes a baker's dozen of contestants and has them go through a kind of boot camp for cooks, teaching them the fundamentals. The final challenge is to cook a restaurant-quality, three-course meal for three food critics. A cash prize of $25,000 is the final reward. 
The show has had some celebrity judges to help shepherd the contestants, including Anne Burrell, Rachael Ray, and Bobby Flay. For the upcoming 20th season, New York chef Alexandra Maria Guarnaschelli will join the show. 
What do fans say about 'Worst Cooks?'
On a Reddit thread, some viewers wondered if the contestants were really as clueless as they are made out to be. A topic-starter wrote:
"This latest show seems to have some of the dumbest, most inept people that have ever been on this show. Most of the things they do seem to be for laughs. And the producers seem to cast it with some of the classic stereotypes. The fat, jolly, African American. The beautiful, but dumb/handsome, young girl and guy. Dumb jock and jockette. Farm-girl with extreme overbite. Even a cute and bubbly little person."
Fans reserved particular ire for the "celebrity" versions of the show, which have included such names as Brady Bunch star Greg Williams, Jaleel White of Urkel fame and former Superman Dean Cain. And some of those people came in for scorn too, with one fan saying they were D-listers who weren't funny. 
One fan was particularly blunt, writing, "This show was pretty good in early seasons but took a turn for absolute s***now, imo. It's just so incredibly cringey, outrageous, over the top, overproduced garbage."
What are the worst food shows? 
The Insider spoke to chefs for their thoughts on the best and worst cooking shows. Top Chef and Kitchen Nightmares came in for high marks, as did the classic cooking show "The French Chef" with Julia Child. It helps to have enough of a legacy that Meryl Streep plays you in a movie. 
On the low end of the scale was the popular Diners, Drive-Ins and Dives, and Martha Stewart's Cooking Show, which indicates that fame does not always equal quality.  As for Worst Cooks in America, chef Gemma Kamin-Korn indicated the show lived up to its name, writing, "As a chef, a show that highlights just how badly somebody does something is not exactly what I would want to watch." 
Most reality shows play fast and loose with the concept of the reality, to the point that one of the viewers on Reddit wondered how some people on Worst Cooks could really be that dumb, writing:
"I gave up on that show years ago. It just got more and more over the top outrageous, where people seemed shocked that water could actually boil, acted like they never saw a spatula in their life, and in a few weeks they are making gourmet multiple course dinners."