'Worth' Star Stanley Tucci Reveals He Was Diagnosed With Cancer 3 Years Ago
Netflix's 'Worth' star, Stanley Tucci, revealed he'd been diagnosed with cancer three years ago in a September 2021 interview. Treatment led to him being on a feeding tube for six months and almost missing his twins' high school graduation.
Stanley Tucci's sharing the events of his personal life that go beyond his food exploits on Searching for Italy or whipping up a cocktail on Instagram. The actor and star of Netflix's latest original film, Worth, revealed in a recent interview he was diagnosed with cancer three years ago in 2018. 
Stanley Tucci's first wife died of breast cancer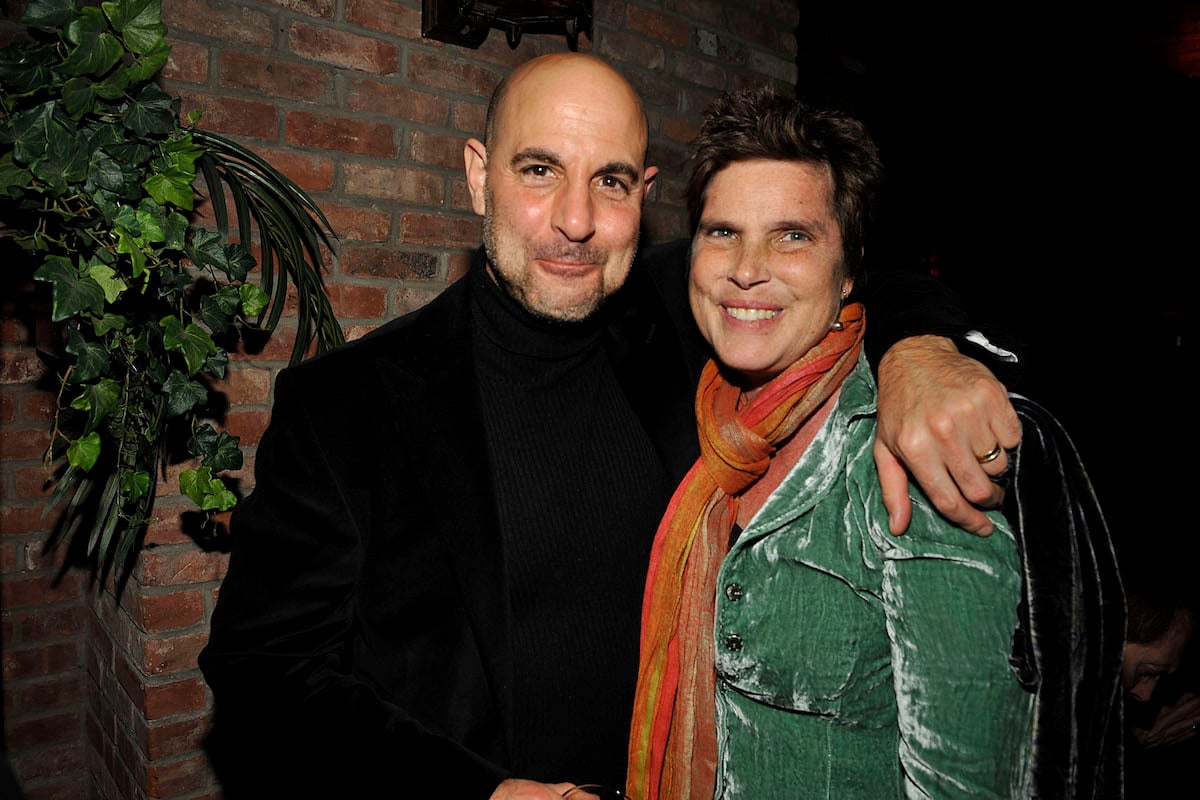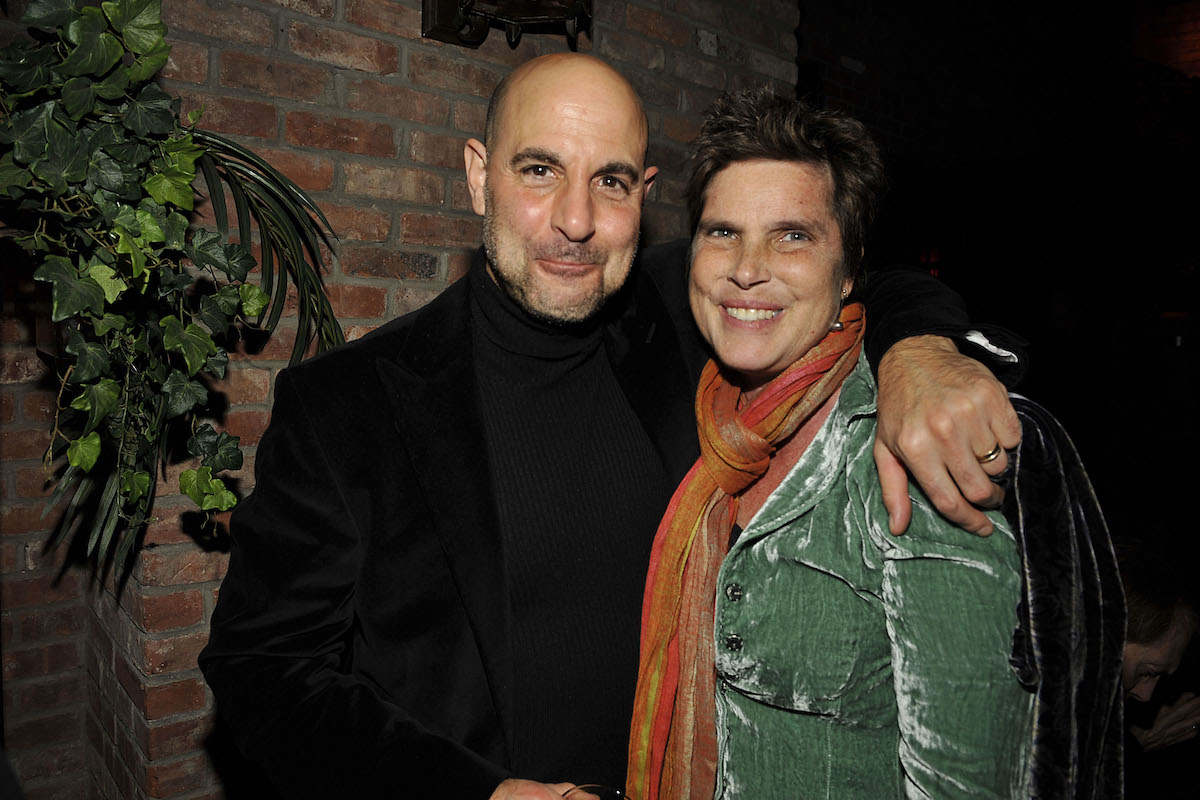 Tucci's happily married to Felicity Blunt, the sister of his Devil Wears Prada co-star Emily Blunt. Before getting married to the literary agent in 2012 — they met at the Quiet Place star's nuptials to John Krasinski — the Spotlight actor was married to Kate Spath-Tucci. 
The pair were married from 1995 to 2009 and had three children together. Tucci and Spath-Tucci welcomed twins Isabel and Nicolo in 2000 and Camilla in 2002. But the Julie & Julia star's first marriage was tragically cut short in 2009 when Spath-Tucci died of breast cancer at the age of 47.
In January 2021 Tucci said he hasn't stop grieving.
"You never stop grieving. It's still hard after 11 years," he told CBS Sunday Morning. "It's still hard. And it will always be hard. But you can't let it … and she would never want any of us to ever wallow in that grief and let it take over our lives. She would never want that. She wasn't like that."
Stanley Tucci revealed cancer diagnosis and using a feeding tube for 6 months in a 2021 interview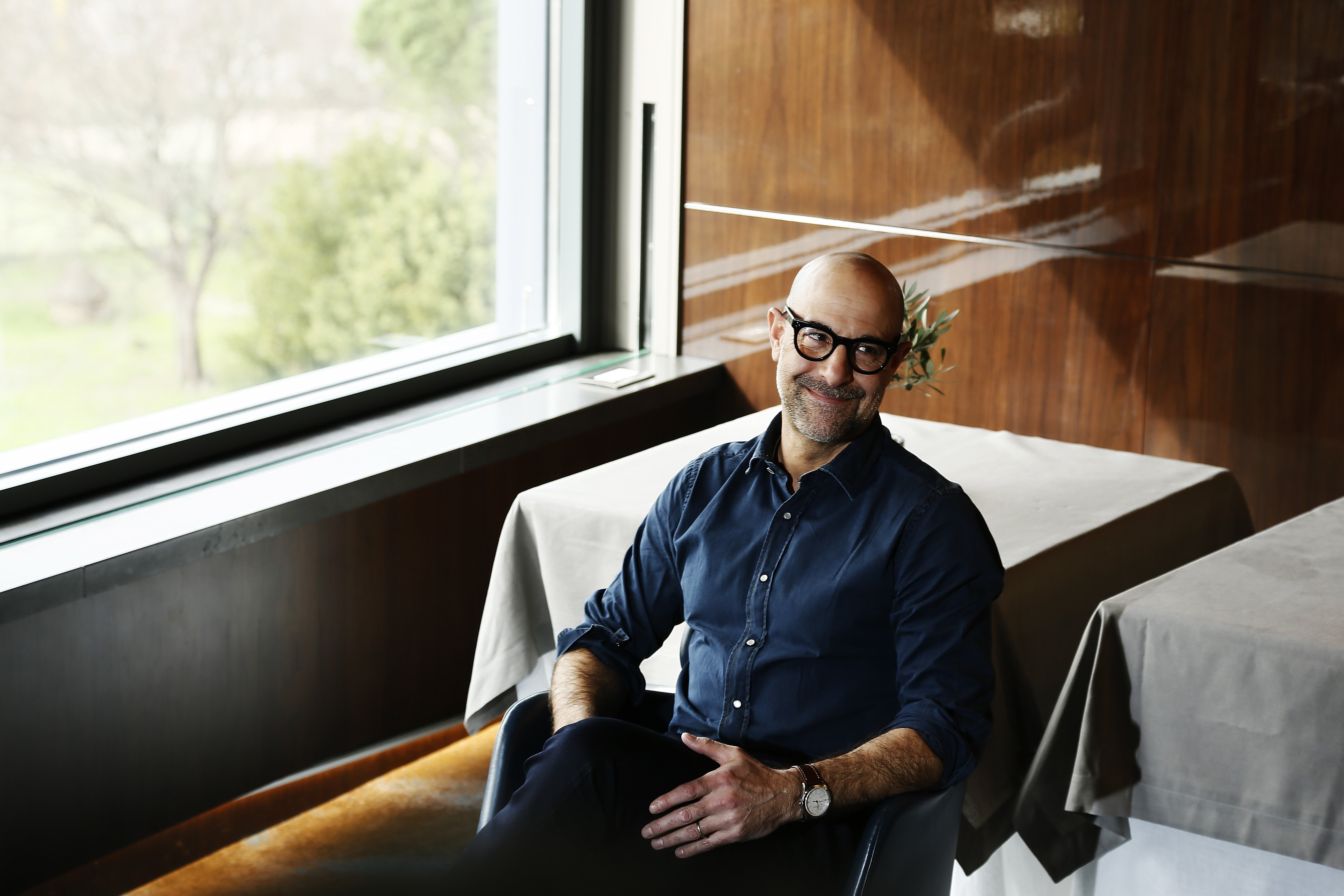 Tucci opened up about his own cancer diagnosis during a September 2021 cover interview with Virgin Atlantic's Vera magazine. He told the publication he'd been diagnosed three years ago with a tumor under his tongue. Tucci explained how it "was too big to operate" so the only course of treatment was "high-dose radiation and chemo." 
Tucci also noted that he'd been hesitant about the treatment after witnessing it more than a decade before with Spath-Tucci. 
"I'd vowed I'd never do anything like that, because my first wife died of cancer, and to watch her go through those treatments for years was horrible," the actor said. 
Tucci also shared how his children dealt with the situation. 
"The kids were great, but it was hard for them," he said. "I had a feeding tube for six months. I could barely make it to the twins' high school graduation."
The Hunger Games star continued, saying that his diagnosis changed his outlook and how he feels. 
"[Cancer] makes you more afraid and less afraid at the same time. I feel much older than I did before I was sick. But you still want to get ahead and get things done," he said. 
Stanley Tucci's now gearing up for the launch of his book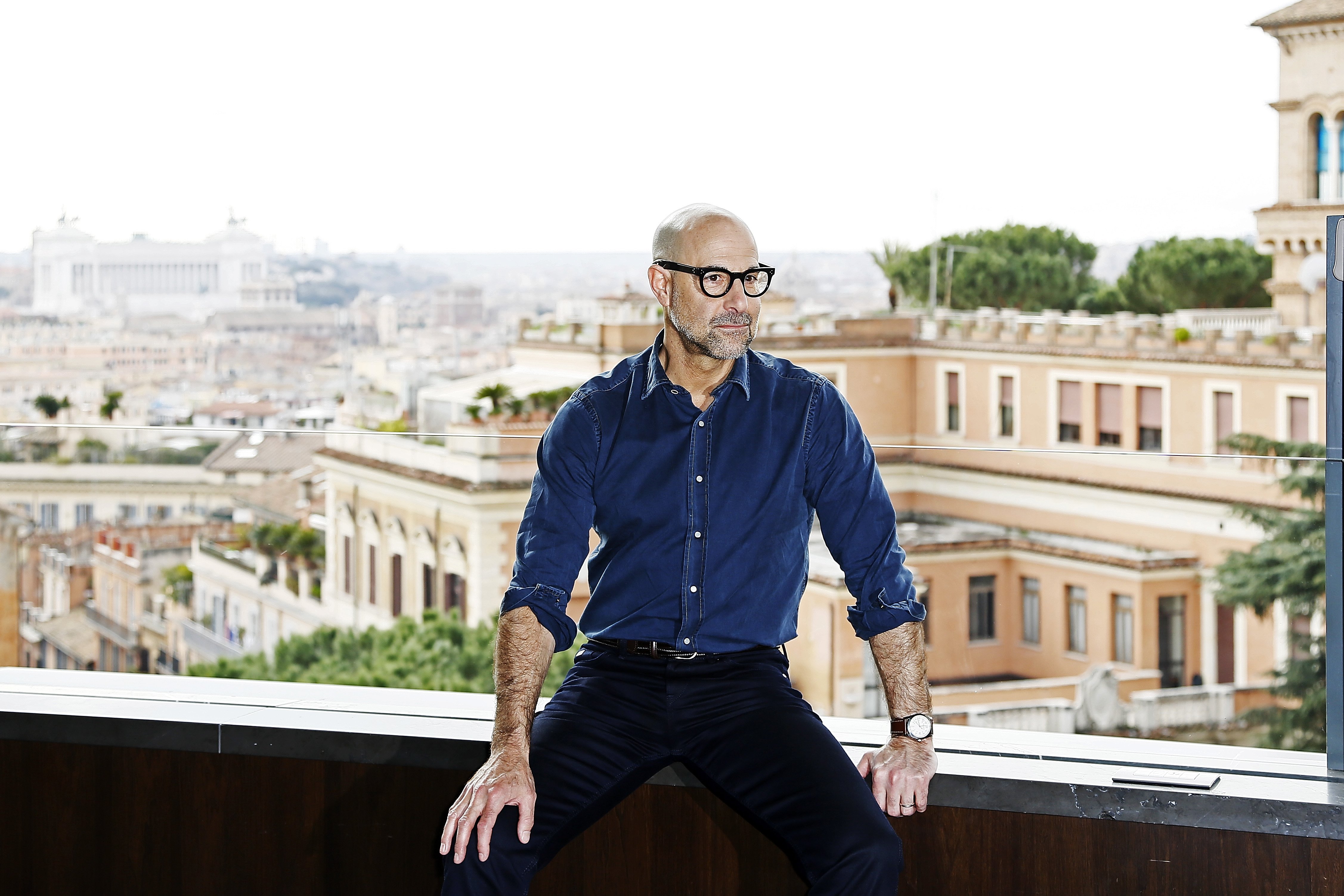 So what's Tucci doing now besides starring in Worth opposite Michael Keaton and sharing recipes with his Instagram followers? He's preparing for the launch of his book, Taste: My Life Through Food. 
Tucci announced on Instagram the book will be released in October 2021. Unlike his previous books The Tucci Table and The Tucci Cookbook, Taste is a memoir of sorts where the actor goes beyond recipes to share more about his relationship with food.