Would Andrew Garfield and Tobey Maguire Return for a Spider-Man Multiverse Film in the MCU?
Rumor has it — following Mikey Sutton's four-part Multiverse leak spanning multiple youtube channels (and comic enthusiast partners) — that an upcoming MCU film will bring previous iterations of Spider-Man into the filmic landscape. Tobey Maguire and Andrew Garfield may be on Sony and Disney's radar once more.
As We Got This Covered reported, Sony and Disney may be considering a Spider-Man Secret Wars plotline that would bring together the three most iconic web-slingers (Tom Holland, Maguire, and Garfield) as well as Tom Hardy's Venom.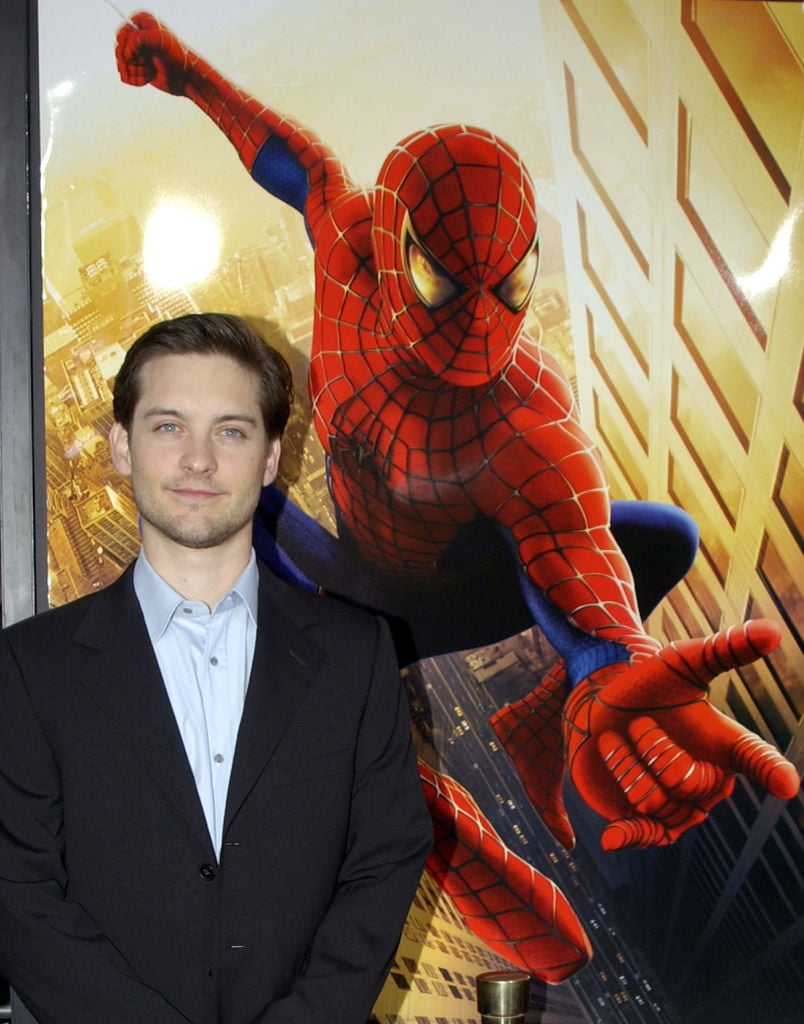 The working theory argues that Tom Holland's Peter Parker would appear in Venom 3, setting the grander plan into motion. How exactly this would unfold remains undetermined as future Sony/Disney negotiations are presumably on the horizon. The question is: if all goes to plan, would Garfield and Maguire return to their individual versions of Peter Parker for a grand multiverse mash-up?
Why Tobey Maguire would likely agree to reprise Spider-Man
Fans would love to see Maguire don the Spidey suit once more, as he was the one who — in terms of the character's larger-than-life cinematic presence — laid the foundation for the others. So, would he choose to join his fellow saviors in combat?
In an interview with The Hollywood Reporter a few months back, Tom Holland discussed playing another superhero. When asked if he would be willing to play in a similar role, he stated:
I just don't really have an 'I would or wouldn't do' mind-set…I'll just do whatever … whatever it is that comes that I feel called to, that may or may not fit in any kind of box.

The Hollywood Reporter
Considering Maguire would be willing to do "whatever," and professed a willingness to portray a different superhero, he may agree to play Spider-Man once again … a one-more-time-for-the-fans special appearance. Maguire has cemented a presence outside major big-budget enterprises, and his career can handle a little reminiscence. Fans of the actor and casting directors alike know what he is capable of.
Andrew Garfield may hesitate to play Spidey again
While Maguire seems up for whatever comes his way, Andrew Garfield may have some hesitations jumping back into the superhero world. In an interview with IndieWire, Garfield explained that he has done a lot to break the Peter Parker mold. He stated:
I think I've been aware of that possibility that such a seminal, iconic role can follow an actor around and it takes a lot to shift the consciousness of an audience, and shift the consciousness of people … But I feel like I've been really intense on doing that since finishing Spider-Man. And I feel I'm just a bit more comfortable that I've achieved what I wanted to achieve in a sense of just coming back to being known as an actor that is interested in lots of different kinds of stories and different kinds of characters

IndieWire
When push comes to shove, Garfield may turn down a chance to play Spidey again, afraid that all he has done to prove he is more than Parker will be reversed. However, he may feel confident enough to take the risk (and Disney has the funds to be convincing). All remains to be seen.