Wrestling Fans Worried About State of NXT Without Triple H
NXT is one of WWE's most popular TV shows. Known as the yellow brand, it was originally a developmental territory before becoming a weekly TV program. Thanks to Triple H, NXT became must-watch TV with wrestling fans. With his knack for compelling storylines and building new stars, Triple H shaped NXT's popularity. In recent years, the show has changed, and it's about to undergo another one.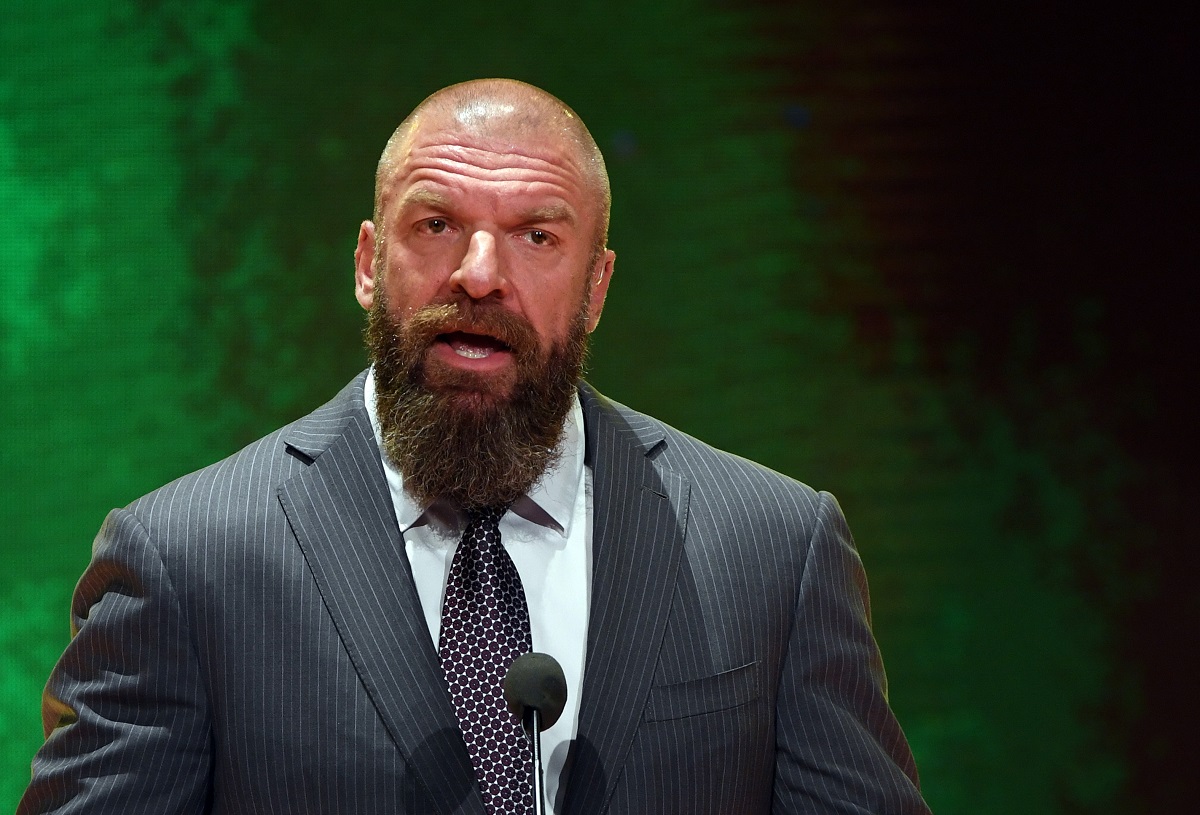 Fans worry about Triple H no longer in charge of NXT
Since 2010 Triple H has been in charge of NXT. Every week he produces the shows and their PPVs every month. Thanks to Triple H's vision, NXT usurped RAW and Smackdown as the best WWE show. But that's all changing soon. According to Bleacher Report, Vince McMahon and Bruce Prichard will be taking over NXT.
RELATED: What Changes Is Vince McMahon Bringing To WWE Raw?
News of Triple H's dismissal from NXT quickly made the rounds in the wrestling community. As expected, fans aren't happy with McMahon and Prichard revamping their favorite show. In a Reddit thread, fans voiced their displeasure over the news. "This right here is the final nail in the coffin. Was an amazing ride, while it lasted," wrote one commenter. Another viewer chimed in with, "I have no interest in seeing NXT become main roster-lite."
WWE fans have been critical of Vince McMahon's ideas
No one can blame wrestling fans for being upset with the NXT news. The reason being because of McMahon's creativity or lack thereof. WWE fans have been upset with the Chairman's storytelling for a while. McMahon's wacky ideas and repetitive matches caused ratings for its flagship show Monday Night RAW to sink.
Aside from his storytelling, McMahon's habit of pushing certain wrestlers has also drawn criticism. Stars such as Roman Reigns and Charlotte Flair get the spotlight, while younger talent fights for TV time. Seeing what's become of the main roster, it's no surprise why no one has high hopes with McMahon producing NXT.
Recent changes NXT has went through
McMahon taking over as producer is one of the changes NXT has gone through in recent years. The show was the main staple on Thursday night on the WWE Network. In September 2019, it was moved to Wednesday nights on the USA Network to coincide with the premiere of AEW Dynamite on TNT.
There was a Wednesday Night War between the two promotions for over a year, with AEW Dynamite winning most of the ratings' battle. In April 2021, NXT would move from Wednesday to Tuesday nights. According to Cageside Seats, Triple H's demotion reportedly stems from NXT losing the ratings war with AEW. Diehard NXT fans stayed loyal to the brand through its timeslot and network switches; time will tell if they'll stick around with the behind-the-scenes changes.