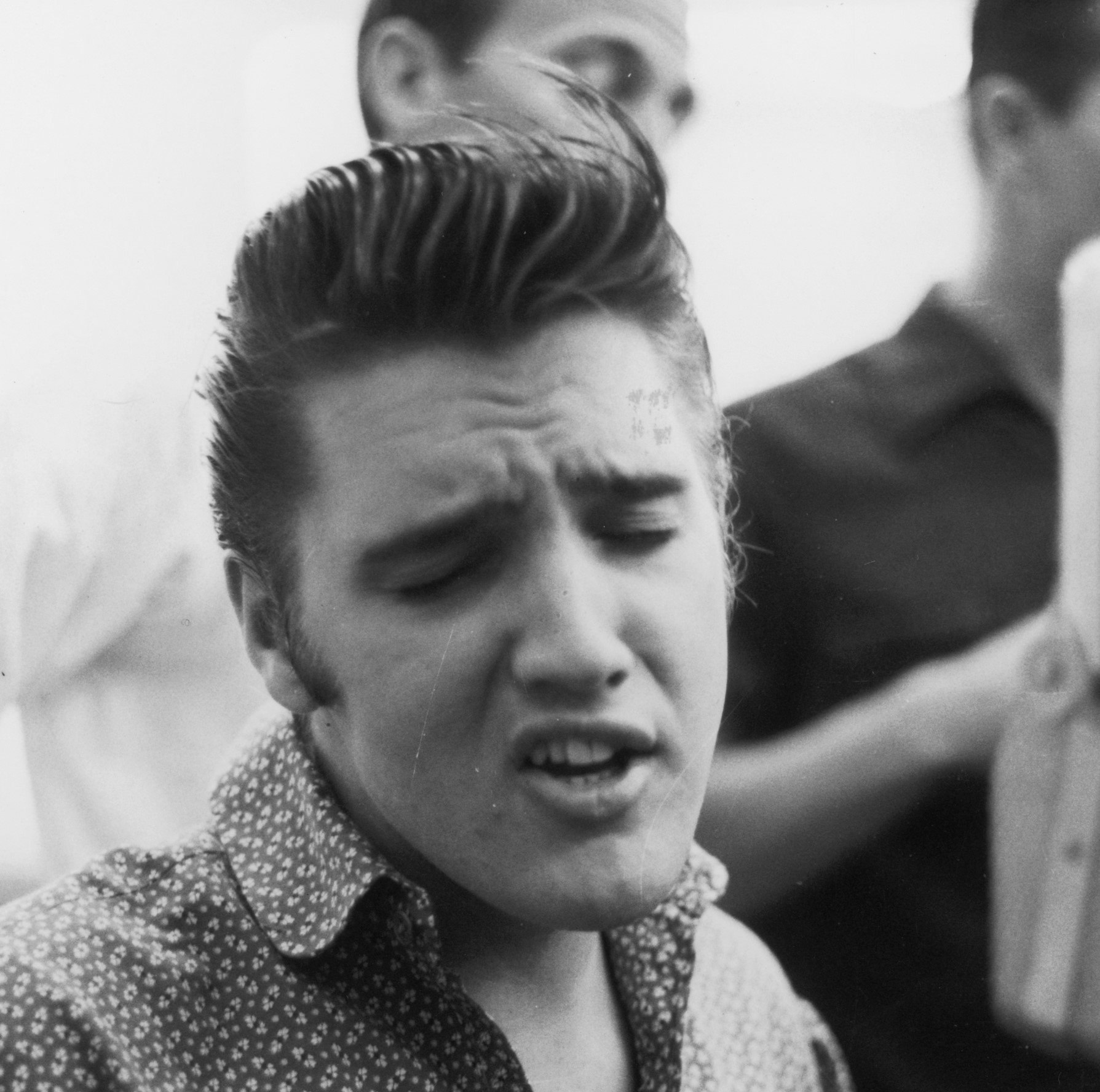 The Writer of Elvis Presley's 'Love Me' Said the Song Is 'Masochistic'
According to one of its writers, Elvis Presley's "Love Me" sounds masochistic. It was supposed to be a joke at first.
According to one of its writers, Elvis Presley's "Love Me" sound masochistic. While the song feels honest, it was supposed to be a joke at first. It was also meant to mimic one of the country music acts of the time period.
Elvis Presley's 'Love Me' was from the same writers as 'Hound Dog' and 'Jailhouse Rock'
Together, Jerry Leiber and Mike Stoller wrote several Elvis hits, such as "Bossa Nova Baby," "Hound Dog," and "Jailhouse Rock." During a 2020 interview with Elvis Australia, Stoller discussed the origin of Elvis' "Love Me." He contrasted Elvis' cover of the song with the original version by Willie & Ruth.
"The song is the same, but first of all Willie & Ruth were a duet who sang in harmony," he recalled. Their record featured piano triplets. It was a strong performance, but Elvis' is a really special performance. The odd thing is Elvis' version of 'Love Me' became a big hit on the charts and was never released as a single. It was part of an EP."
"Love Me" was originally supposed to be a satire. "To be honest, when we first wrote 'Love Me' we were thinking of it as sort of a takeoff, a Homer and Jethro type of thing," he said. "It's got all these masochistic lyrics." For context, Homer and Jethro were a satirical country music group. Stoller said the tune could have been a joke, but Elvis sang it seriously.
'Love Me' works so much better as a love song than as a satirical song
During a 2022 interview with Variety, Stoller revealed what Elvis thought of "Love Me." "We had recorded it with a Black duo, who were out of a gospel group, that we got to do a secular song — we called 'em Willy & Ruth on our own little Spark Records label that we had with Lester Sill," he recalled. "I think that's what we sent to [Presley], and he loved it."
"Love Me" was intended as a spoof, but it's sincerity is what makes it so great. Elvis could have sang this song in a jocular way, the way he performed novelty songs like "Do the Clam." Despite this, he plays "Love Me" totally straight.
Why the tune is one of Elvis Presley's best and most underrated
Strangely enough, Elvis' decision to perform "Love Me" as a straightforward anthem of masochism makes it one of his most personal-sounding songs. Many of the King of Rock 'n' Roll's hits are sweet love songs, sexual songs, or tunes about dancing. "Love Me" is one of his rare tunes with darker lyrics. His insistence that a woman should love him no matter how harshly she treats him is movingly vulnerable.
Every great artist releases songs that are just meant to be fun. However, for a singer to connect with audiences, they need to release songs that sound revealing and honest. "Love Me" is precisely the sort of song that helped humanize Elvis.
Elvis' "Love Me" isn't one of his most famous songs but it's one of his best.