'Wu-Tang: An American Saga' Renewed For 1 Last Season
Wu-Tang: An American Saga Season 2 ended on Oct. 27, and left viewers on a cliffhanger. RZA's ambitious plan to have the group land a record deal played out, and fans saw how Power and Divine contributed to that campaign. But this journey through Shaolin land isn't over, and Hulu greenlit another TV tale from Raekwon, Ghostface Killah, RZA, GZA, ODB, U-God, Masta Killa, Inspectah Deck, and Method Man.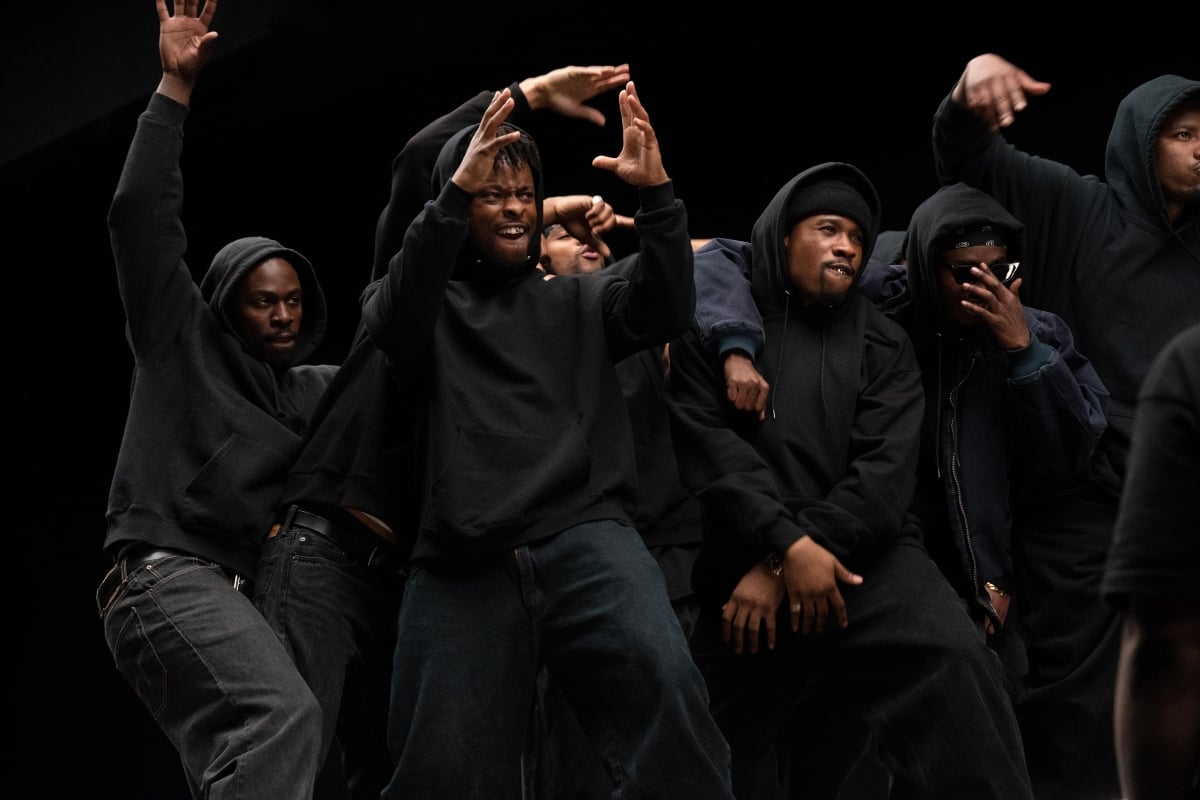 'Wu-Tang: An American Saga' receives season 3 renewal
Fans will soon throw the W's up one last time for Wu-Tang's Hulu series. According to Deadline, the show will return for season 3, which will also serve as a series finale. Wu-Tang: An American Saga Season 2 wrapped with the crew working through most of their infighting and putting their faith in RZA's vision.
Fans saw the genesis of "Protect Ya Neck," its guerrilla style radio takeover, and video shoot. It was a grand moment of nostalgia and history. And that notorious Jack the Rapper incident came to life on screen.
More importantly, they signed to Steve Rifkind's label, with several members lining up independent deals with other labels. Wu completed their first album, and RZA was poised to set up some of the crew's solo projects. Though he and ODB were on the outs over the Elektra versus Def Jam deal, he still finished Return to the 36 Chambers: The Dirty Version.
In the final scene, RZA's new place suffered a flood, and water filled up his basement. His floppy disks with everyone's individual albums floated in the water, leaving him panicked. What's next?
Season 3 could explore their solo careers
What's known at this stage of Wu-Tang Clan's story is that the debut album, Enter the Wu-Tang (36 Chambers), hasn't dropped yet. That leaves room to delve into the ensuing fanfare and the lead-up to the group's breakout solo stars. Ghostface Killah's Ironman, Raekwon's Purple Tape (we still call it that), ODB's debut, Method Man's hit inaugural album, and GZA's classic deserve some shine.
The solo runs coincided with Wu's joint efforts, but the road wasn't always smooth. U-God faced continuous legal troubles, which affected his contributions to the first album. Ghostface's family expands, but his relationship doesn't stay the course.
By the late '90s, more disagreements over earnings, touring, and egos plagued the group. Questions about RZA's cut arise. However, there are plenty of glorious music moments. Season 3 should head into their first release and standalone works.
Meanwhile, RZA has new music on the way
While the latest Wu-Tang collective album is still in limbo, RZA released a single in June from his newest album, RZA vs. Bobby Digital. DJ Scratch executive produced the project, and fans can take a listen to the song, "Saturday Afternoon Kung Fu Theater" online. While there's no release date for the album yet, it may tide Wu fans over until the final season of Wu-Tang: An American Saga.