'Wu-Tang: An American Saga' Season 2 Premiere Date
Wu-Tang Forever. Wu-Tang: An American Saga launched on Hulu as one of RZA's projects, and the TV series garnered praise for its dip into the legendary hip-hop group's history. Season 1 dropped in 2019, and ever since, fans have been awaiting news on season 2.  Now, there's an official release date.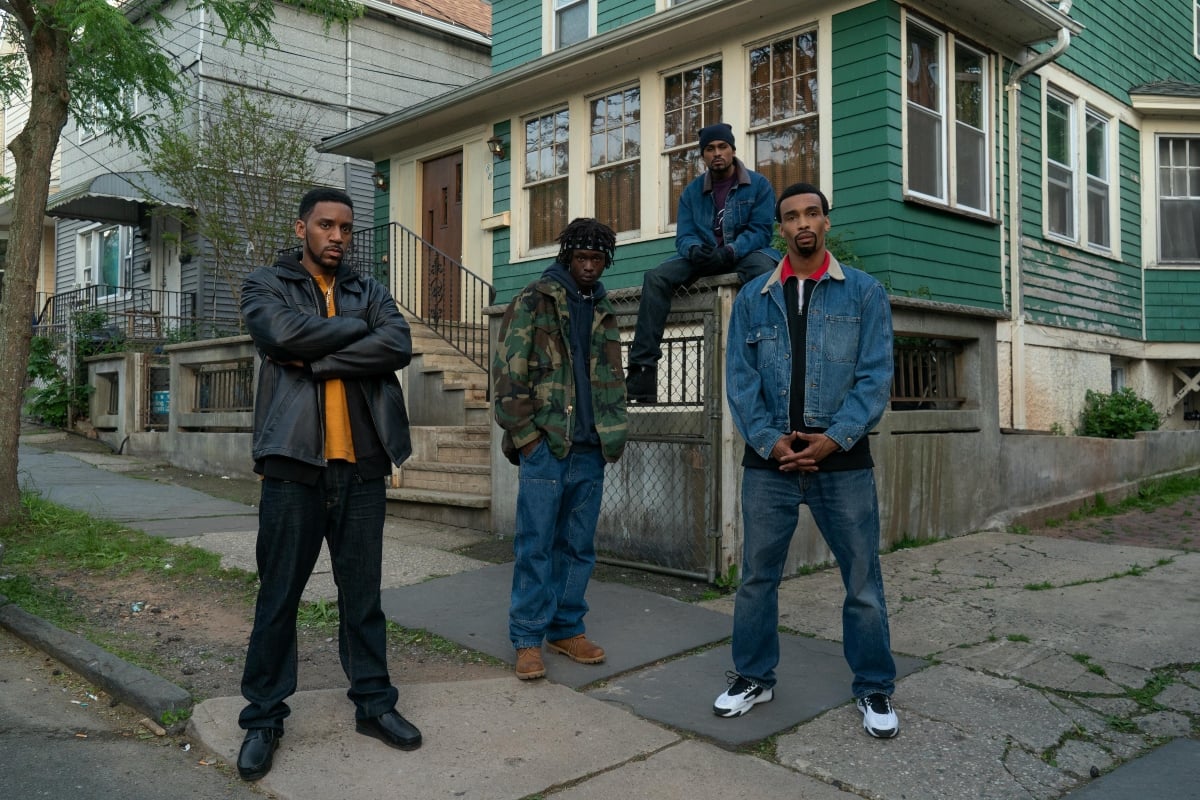 'Wu-Tang: An American Saga' arrives in September
Get ready to throw the W's up, Wu-Tang fans! The saga continues when season 2 drops on Sept. 8, picking up where the story left off. Hulu announced the show's renewal in January 2020, pointing to high streaming numbers and the talented cast.
Wu-Tang: An American Saga stars Shameik Moore as Sha Raider (Raekwon), Dave East as Shotgun (Method Man), Siddiq Saunderson as Dennis (Ghostface), Ashton Sanders as Bobby, Johnell Young as Gary (GZA), T.J. Adams as Ason (Ol' Dirty Bastard), Joey Bada$$ as Rebel, and Julian Elijah Martinez as Divine. All will reprise their roles.
Season 2 will bring in U-God
Season 1 kicked things off by introducing each member of the crew as young individuals, before they formed like Voltron. People were surprised to see that Raekwon and Ghostface Killah didn't get along at first, but many were also shocked that U-God was not present.
That will change in season 2. RZA spoke with Variety and verified that he's attached to the project as a consultant and fans will see part of his story unfold.
Further, the show will go deeper into how the group tightened up as a collective while dealing with their own traumas, families, and street life drama. Heading into the project, RZA revealed that it took a lot of convincing to get Ghostface to open up.
He told Rolling Stone he had to coax him into the idea. "I called like, 'Listen, we got this lady gon' call you. I want to give you a little pre-empting. It's going to feel like a cop,'" RZA explained. "She called him, and he called me back like, 'Yo, man, that b–ch was cop. I didn't know what to say, yo. She started asking me sh-t, man… Yo, son, I was like, 'Yo, that sh-t is real,' you know what I mean? But I ain't tell her all the other bad sh-t I was doing.'"
Viewers won't get all the nitty gritty, but the focus is Wu-Tang's musical ascent, and people are interested in learning how they put it all together and branched out as solo artists.
Stream season 1 of 'Wu-Tang: An American Saga'
For those who haven't watched season 1 yet, it's high time to stream it. Hulu promoted the series as window into Wu's origin story with this logline:
Based on one of the most influential and important groups in hip-hop history, Wu-Tang: An American Saga is inspired by "The Wu-Tang Manual" and "Tao of Wu", and based on the true story of the Wu-Tang Clan. Set in early '90s New York at the height of the crack cocaine epidemic, the show tracks the Clan's formation, a vision of Bobby Diggs aka The RZA, who strives to unite a dozen young, Black men that are torn between music and crime but eventually rise to become the unlikeliest of American success stories.
Tune in to Hulu on Sept. 8 for the season 2 premiere, and binge season 1 as a refresher.
New Verzuz Set With Wu-Tang's Ghostface Killah vs. Raekwon the Chef