'Wu-Tang: An American Saga' Trailer Drops With New Wu Cast Members
Watch your step, kid! Wu-Tang Clan is coming at ya with new episodes of Wu-Tang: An American Saga. The Hulu series is set to return in September for season 2 and will dive into the 36 chambers of the group's musical journey. With a fire new trailer and a fresh addition to the cast, the TV show has fans hyped about what's to come.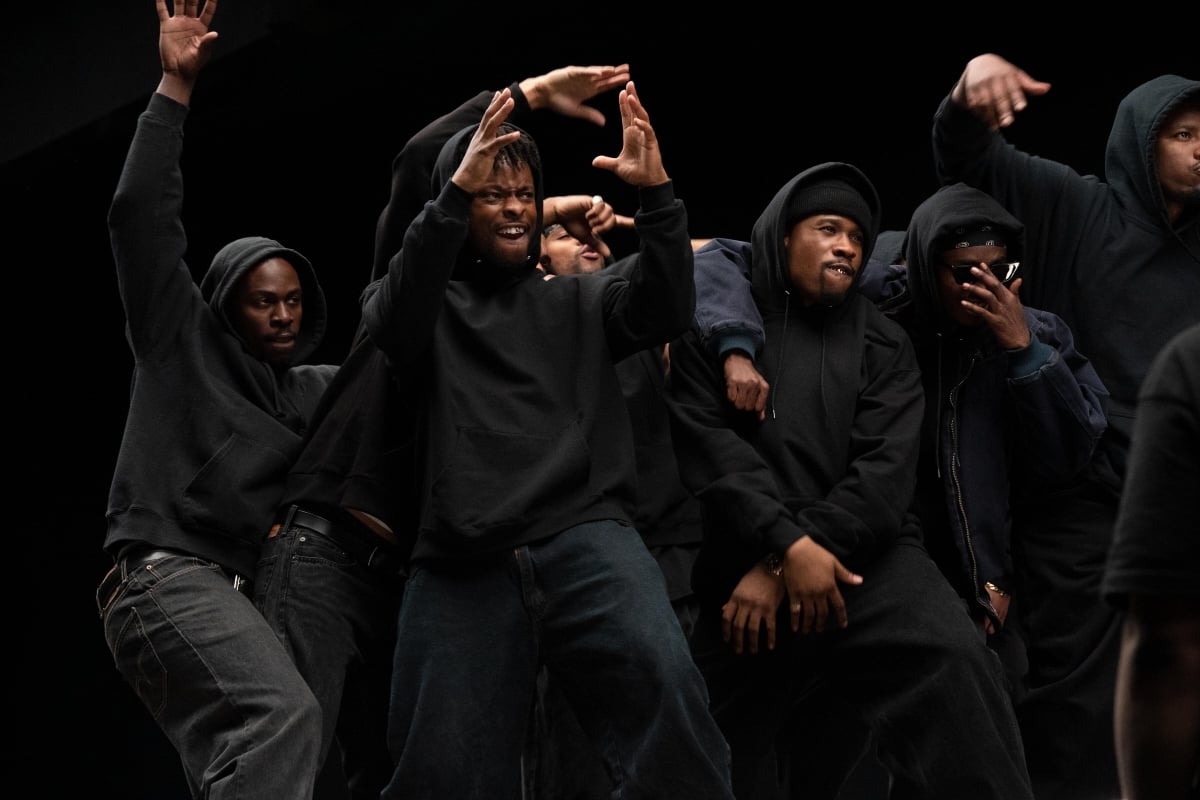 New 'Wu-Tang' trailer spotlight's the group's first album
Released on Aug. 6, the official Wu-Tang: An American Saga Season 2 trailer features clips from Wu-Tang's debut album. "Protect Ya Neck" plays in the background as Bobby handles business for the group's name and logo, and Dennis (Ghostface) cradles his baby with Bobby's sister. The energy, the bond, and the stage shows are all the way up this time around.
According to Hulu's season 2 press release, the latest installment will explore the obstacles in the crew's way on their way to success.
The Clan is disillusioned with life in the projects, and Bobby knows that success in the music industry could be their ticket to better lives. But getting the Clan members to drop everything for music isn't easy. The resentment between Dennis, Sha, Power and Divine still runs deep, while the other Clan members struggle dealing with intercity life. This time around, Bobby is dedicated to authenticity and though he knows he can lead his crew through the challenges of the music business, the Clan's fractures may prove too much to overcome.
Inspectah Deck and U-God played by new cast members
Season 2 officially introduces U-God played by Damani Sease. He wasn't in season 1, but the clan brings him into the fold and touches on his musical path. As many fans know, U-God could not contribute that much to Wu-Tang's first album because he was in and out of jail. He was present for their subsequent projects.
Joey Bada$$ appeared as Inspectah Deck in the first chapter, but he's moved on to star in Raising Kanan on Starz. Now, Uyoata Udi is taking over as the young version of the rapper, whose name is also Rebel. Deck spoke to Talib Kweli on the People's Party podcast in 2020 and said he gave Joey Bada$$ his blessing. It's unclear whether he's talked to Udi, but he told Kweli, "I heard season 2's got a lot more good stuff in store. I'm happy that the people loved it."
He added that he had a Zoom call with the writers for the upcoming season to share insights about his life during that era. Fans may also learn about his close friendship with Method Man. But like Method Man, Inspectah Deck has also acknowledged that parts of the series are pure fiction.
When to watch 'An American Saga' season 2
Fans are excited that season 2 is finally coming and hope for more of Wu-Tang's early hits. Tune in on Hulu on Sept. 8 for the season 2 premiere, and binge season 1 as a refresher. However, it's unclear whether this spells the end for the series. In June, RZA spoke to HipHopDX and said season will wrap one story.
"That story will be complete for the season. Then I'm looking to get back in a director's chair. I feel like that's important for me to continue to tell our stories through cinema," he said. "That's going to take some time to develop a new script. But I'm having a great time finishing up the new season of American Saga."