'Wu-Tang: An American Saga' Will Introduce U-God Into the Story for Season 2
Watching season 1 of Wu-Tang: An American Saga, fans couldn't wait to match each member of the legendary crew with their young, on-screen counterparts. Off the bat, it was easy to identify RZA, a.k.a. Bobby, who later adopted the name Prince Rakeem.
One person who viewers were waiting to see was U-God, but he didn't make an appearance in the first installment. That's going to change in season 2 of the Hulu hit.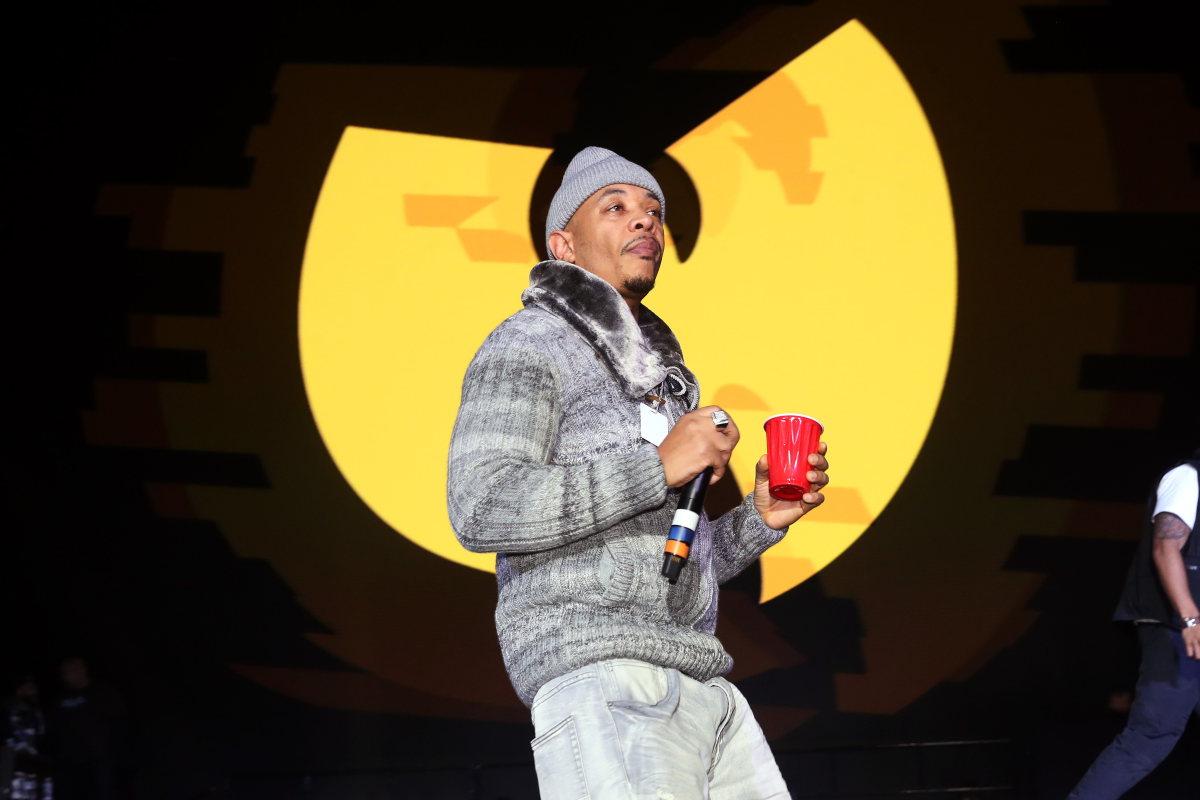 'Wu-Tang: An American Saga' was renewed
Citing its successful streaming numbers, Hulu announced its renewal of the series back in January during the winter Television Critics Association press tour. Co-created by Alex Tse and RZA, Wu-Tang: An American Saga follows the group's early days as well as their struggles at home and in the streets.
By the end of season 1, the show's characters started to move past their differences to form like Voltron. The ending left fans hungry for more music, which is sure to come in season 2.
But it also guaranteed a deeper dive into Sha Raider (Raekwon), Shotgun (Method Man), Dennis (Ghostface), Bobby, Gary (GZA), Ason (Ol' Dirty Bastard), and Rebel's backstories.
RZA confirms U-God will show up
RZA did an interview with Variety and confirmed U-God will get some screen time in season 2. The lingering questions about his early days with the group shall be answered.
"Yes, he's signed on for Season 2. He always was going to be part of it," he said. Behind the scenes, each member has been contributing to the show, which includes executive producer or consulting producer credits. U-God is on the team.
RZA added that the second season is going to be "a lot of fun" and will touch on different moments in hip-hop culture. He also said the writing team for the series is collaborating on Zoom and fortunately, is ahead of schedule.
U-God missed out Wu-Tang's debut album
It will be interesting to see how they set up the group's dynamic with U-God. He attended middle school with RZA and used to work with Method Man at the Statue of Liberty.
Though he came up in Staten Island alongside his Wu brothers, he too was caught up with dealing drugs and the street life as a teen. It's a situation that viewers have seen in the show with the crew's other members.
U-God was in and out of jail in the '90s, and according to the New Yorker, found himself locked up as Wu-Tang worked on the majority of their first album, Enter the Wu-Tang (36 Chambers).
By the time he came out, he put in a few verses, but it was right before the iconic project officially dropped. He was more prepared for the group's second album.
U-God dropped a memoir in 2018 and touched on those early years in Wu-Tang, as well as the ensuing rifts within the group and his feud with RZA.
Fans definitely want to learn more about him in Wu-Tang: An America Saga when the series returns to Hulu. There is not yet a release date for season 2, but stay tuned.