'X-Men': Patrick Stewart Admits Talks with Marvel Studios Took Place
For years prior to 2000's X-Men, fans imagined Patrick Stewart as Charles "Professor X" Xavier. As the creator of the X-Men, the Marvel character was always going to be absolutely pivotal in taking them to the big screen. Still, Stewart delivered one of the most beloved interpretations in modern superhero movies. So it's no surprise the actor met with Marvel about the X-Men.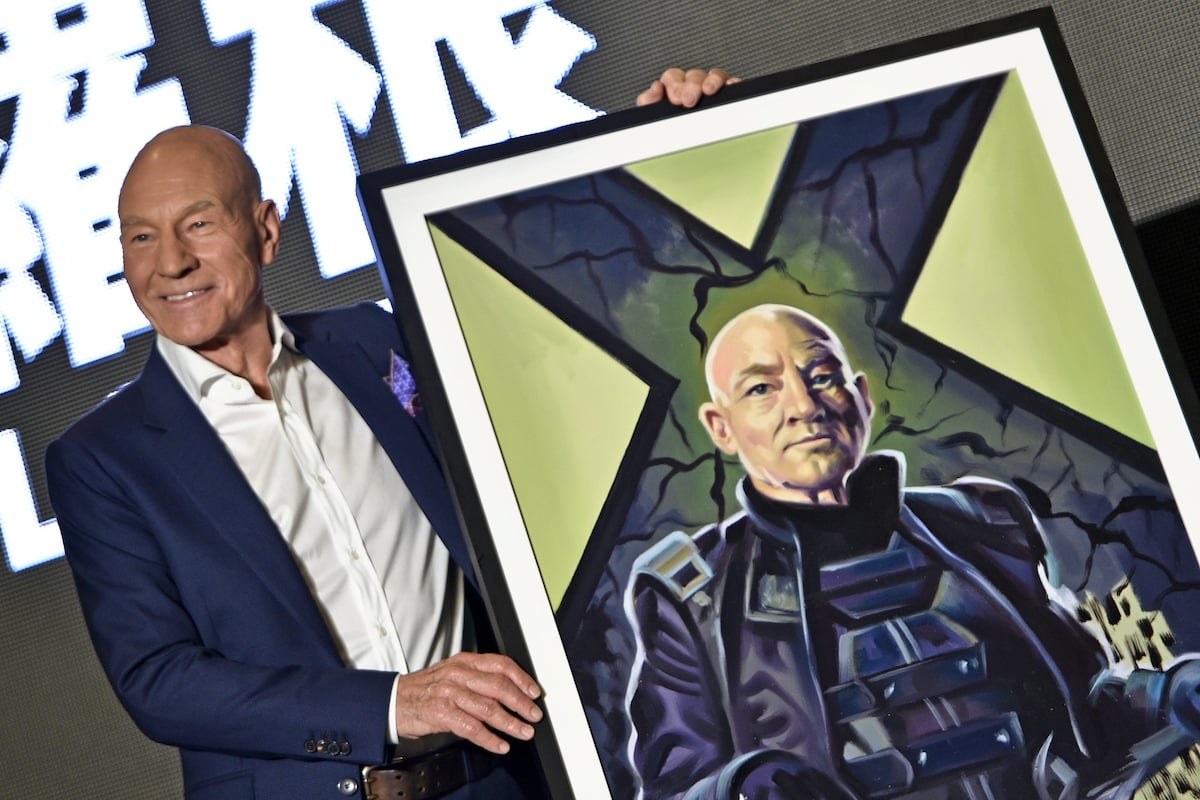 Patrick Stewart played 'X-Men' leader Professor X in 7 movies
Stewart debuted in that first Fox X-Men film. And just as Hugh Jackman reprised Wolverine in film after film, so too did Stewart. Of course, unlike Jackman, he shared the role. James McAvoy played the younger Xavier in four films. He even shared the screen with Stewart in the time-travel tale X-Men: Days of Future Past. In any case, Stewart appeared as Professor X in seven films.
After 17 years — the same length as Jackman's run — the actor's version of Professor X remains the standard. That long and popular a tenure inevitably makes an impression on fans. Yet, with Marvel Studios looking to reboot the X-Men soon, it's only a matter of time. The Marvel Cinematic Universe will get its own Xavier disconnected from Stewart. But at least fans can rest assured the actor's been in the loop.
The actor met with Marvel Studios head Kevin Feige about the MCU
In a recent interview with Digital Spy, Stewart revealed that he has been in contact with Marvel Studios head Kevin Feige. After all, Feige worked on those initial X-Men movies with Fox. In fact, they marked his entrance into the world of Marvel movies. But fans shouldn't get their hopes up. Stewart confirms he won't be reprising the role anytime soon.
"I met with Kevin Feige a couple of months ago and we had long, long conversations. And there have been moves and suggestions, which include Charles Xavier. … Here's the problem… If we had not made Logan, then yes, I would probably be ready to get into that wheelchair one more time and be Charles Xavier. But Logan changed all that."
Stewart has previously recounted his experience of seeing the movie with Jackman. The two men in tears and grasping hands, they decided to make Logan their final X-Men appearance. While other actors have come and gone, Stewart and Jackman have been the biggest throughline. Still, it's fitting that Stewart is in touch with Feige, having helped define the character.
Who could possibly follow Patrick Stewart as the MCU's Professor X?
Presumably, Stewart's comments mean he won't even be making a cameo appearance as Professor X. With all the multiverse stuff happening in the MCU, the door is likely open for him to pop him for a scene. But perhaps Marvel will opt to introduce a brand-new Professor X instead. But who could possibly play the X-Men character? 
Rumors have swirled, according to CinemaBlend, that Marvel might be looking to cast a Black actor as Professor X. Names such as Giancarlo Esposito and even Denzel Washington have been bandied about. Still, there's no telling when the MCU will bring the X-Men in. More than likely, the casting will come as a total surprise to fans when it happens.