'Yellowjackets': Liv Hewson Reveals if That Creepy Pit Scene Will Be Explained in Season 2
Yellowjackets starts with a creepy pit scene, preparing the audience for a gruesome death. But the rest of the season shows what leads up to it. Liv Hewson (who is non-binary and uses they/them pronouns and plays Van) talked about if the Showtime show will reveal more in season 2.
[Warning: This article contains spoilers for Yellowjackets Season 1.]
'Yellowjackets' Season 1 opens with a pit season
The Showtime show opens with a girl running through the woods in the show. She falls into a trap, which is a pit. Other people then get her, prepare her as a meal, then eat her together in what looks like a ceremony around the fire.
All of the characters wear furs and masks. One person wears antlers and looks like their leader.
Fans later gather that it's the soccer team that was stranded after their plane crashed. But it's a mystery as to who was eaten, or who was the "Antler Queen."
Liv Hewson heard 'Yellowjackets' Season 2 will return to the pit scene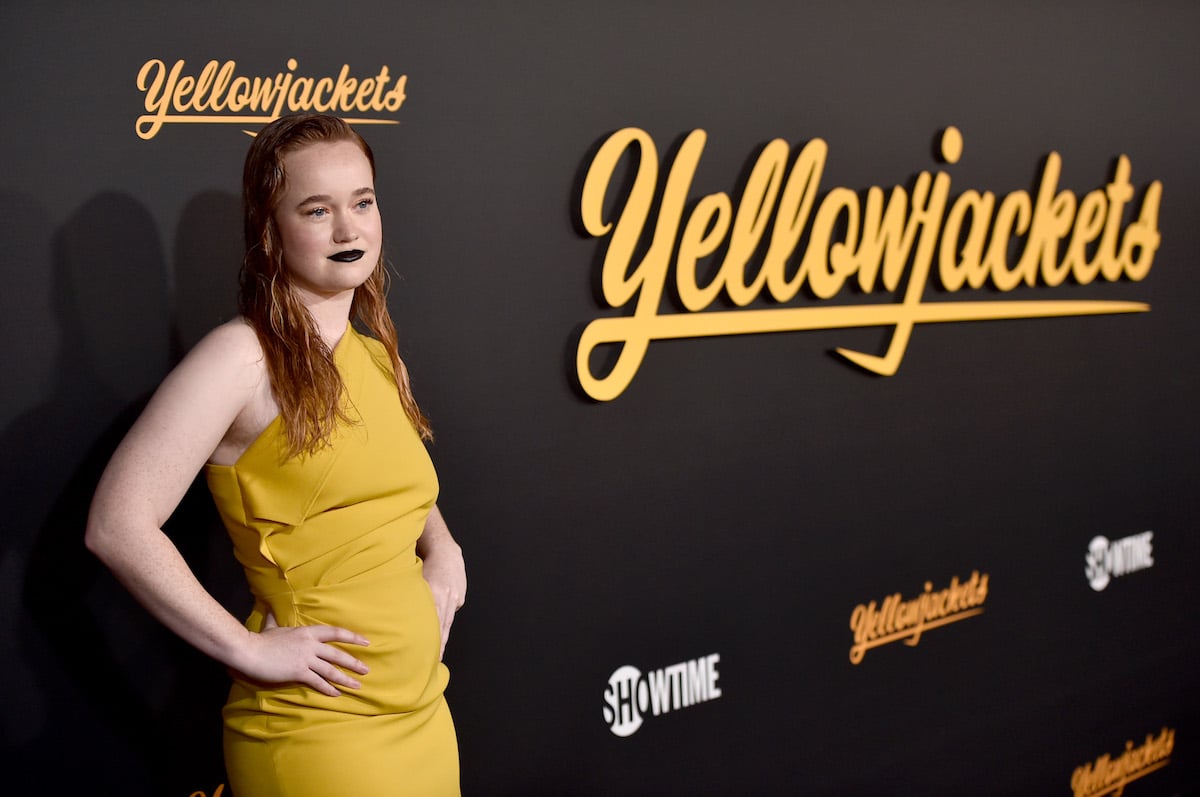 Jasmin Savoy Brown, who plays Taissa and Hewson were guests on the Dyking Out podcast. They talked about that memorable pit scene, the Antler Queen, and their theories.
"Maybe whoever is Antler Queen gets passed around and there's not like a Antler Queen," Brown theorized. "It like shifts. I don't know. I don't know just saying."
Hewson then chimed in, "I think we'll find out though. I'm pretty sure we're gonna hit that pit scene next season. I think, I saw them talking about it." Brown agreed. 
The popular Antler Queen theory 
The first season gives a lot of hints to how the teenagers ended up cannibalizing each other. Many believe Lottie (Courtney Eaton) becomes the Antler Queen since people start believing she has magical abilities. They start to follow her and it looks like she leads a cult. There is also a scene where Lottie stands before the antlers on the wall in the cabin, possibly foreshadowing this.
Hopefully, Hewson's comment also means fans will finally find out who fell into the pit. The girl has long dark hair, but her face was never revealed to the camera. We do know she wears a gold necklace. Jackie (Ella Purnell) wore that necklace in high school and gave it to Shauna (Sophie Nélisse) as a good luck charm. But the season has ruled them out as the mystery girl. Shauna is alive in the future, and Jackie dies by freezing to death outside.
It looks like fans will probably get their answers next season. Season 2 will reportedly premiere at the end of 2022, according to Vulture.