'Yellowstone': Checking in With the Dutton Family Ahead of the Season 4 Premiere
ARTICLE HIGHLIGHTS
Yellowstone creator Taylor Sheridan promises "there's going to be a lot of consequences."
Will John, Beth, and Kayce Dutton make it out of the season 3 finale alive?
Some Yellowstone fans believe Jamie Dutton is behind the attacks.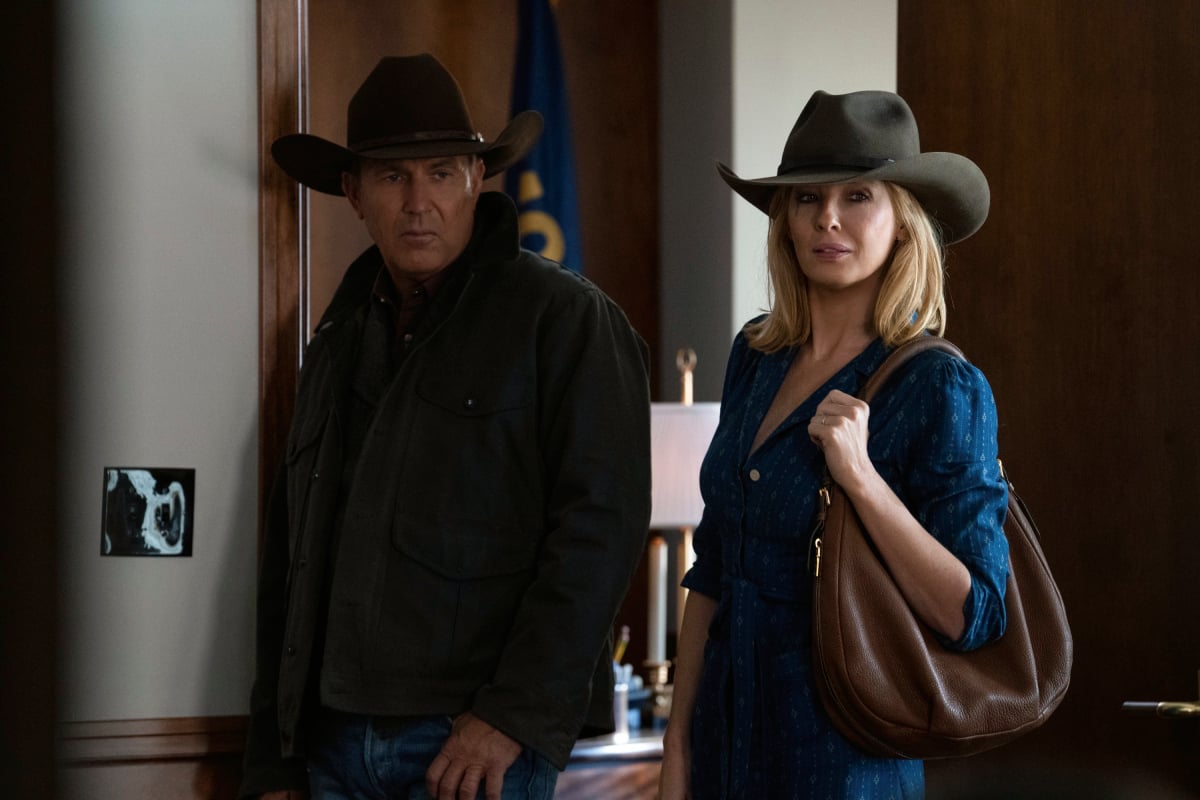 The wait for Yellowstone season 4 is almost over. It's been more than a year since the shocking season 3 finale, and fans are more than ready to find out what happens next. Star Wes Bentley (Jamie Dutton) has revealed that the action in the "spectacular" opening moments of the new season is in real-time. And, "where we pick up is right where we left off."
With the premiere just days away, here's a refresher of where we left the Dutton family the last time we saw them.
'Yellowstone' creator Taylor Sheridan promises 'there's going to be a lot of consequences'
Taylor Sheridan's neo-western is all about powerful patriarch John Dutton (Kevin Costner) and his massive cattle ranch known as The Yellowstone. His efforts to keep the land in his family has left him with a long list of enemies. And in the season 3 finale, at least one of those enemies made an explosive attempt to take out John and two of his children — Beth (Kelly Reilly) and Kayce (Luke Grimes).
"When we say the 'wild west,' what that really means is a lawless west," Sheridan said in a Yellowstone season 4 promo. "There's going to be a lot of consequences. It was a devastating attack against the family, so we've got to figure out who's left to look into it — and that's my goal."
"The wrath will be coming upon someone," Gil Birmingham (Chief Rainwater) teased. While Cole Hauser (Rip Wheeler) added, "everybody's gonna get f—-d up."
Will John Dutton make it to season 4?
The last time fans saw John, he was helping a mother and her child change a tire on the side of the road. But this act of kindness ended up putting him in danger. While he was doing his good deed, a van rolled up and an unknown man asked if he was John Dutton. When John said yes, the man immediately started spraying bullets.
John was left for dead on the side of the road. Trying to use his cell phone and looking up at the Montana sky. In the season 4 trailer, Rip drives upon the scene and runs to John saying "Don't you die on me. Not like this, you hear me!"
Beth Dutton was also in danger in the 'Yellowstone' season 3 finale
Beth Dutton is in her office during the final moments of season 3, cleaning things out after Market Equities CEO Willa Hayes (Karen Pittman) fired her. While packing up her belongings, her assistant picks up a box that Beth doesn't recognize. But before she could finish her warning not to open it, the box exploded.
The speculation is that Beth survived, but we have no idea how. That mystery will be solved in the special two-hour premiere. Fans have found a few clues that indicate Beth is alive, including a casting announcement for new series regular Finn Little.
The announcement revealed that when Little's character Carter shows up at the Yellowstone, "Beth decides the ranch is the best place to teach the youth how to be a man."
Who raided Kayce Dutton's office?
Kayce Dutton became quite popular in season 3 among Montana ranchers after he was named Livestock Commissioner. The military veteran and born leader is now a serious contender for the Montana's governor race. And his father believes he could be the next Dutton to run the ranch.
But the last time we saw Kayce, he was on the phone with his wife when a group of unknown assailants raided his office and unleashed gunfire. Kayce took cover behind his desk in an attempt to dodge the bullets. But he's out-numbered and in a really bad spot. The last thing viewers heard was Monica yelling Kayce's name on the phone.
Some 'Yellowstone' viewers believe Jamie Dutton is behind the attacks
The end of Yellowstone season 3 saw Jamie feeling like an outsider in his own family. He had just found out he was adopted, and was on a mission to find his biological father Garrett Randall (Will Patton), a convicted murderer. The bitter and angry Jamie tells Randall that he has a dream of taking over the Dutton Ranch.
"Yellowstone ain't a ranch, it's an empire. And empires, you take," Randall tells him. "The only way to take down an empire is to kill the king."
After approving the sale of the Dutton land in a meeting with the governor, his father, Market Equities, and Broken Rock Reservation, Jamie tells Rip on the phone, "I don't think you should call me anymore."
This has some fans speculating that Jamie is to blame for the attacks on his family.
Stream seasons 1-3 exclusively on Peacock.
Fans will finally start getting answers about the Duttons when Yellowstone season 4 premieres Sunday, Nov. 7 on the Paramount Network.