'Yellowstone': Cole Hauser Says Fans Will Be 'Happily Surprised' With Season 4 Despite the Delay
'Yellowstone' fans were not pleased when they found out season 4 would premiere much later than they had originally thought. Despite the delay, Cole Hauser (Rip Wheeler) promises fans that they will be 'happily surprised' with the new season of 'Yellowstone,' while revealing that Taylor Sheridan is already working season 5.
Yellowstone and the Paramount Network are currently testing fans' patience with a painfully long hiatus between seasons 3 and 4. After months of silence, the network finally revealed in early July that season 4 was "coming this fall."
But, there's still been no word on a specific premiere date. In the meantime, star Cole Hauser (Rip Wheeler) has revealed that fans will be "happily surprised" with season 4 despite the delay.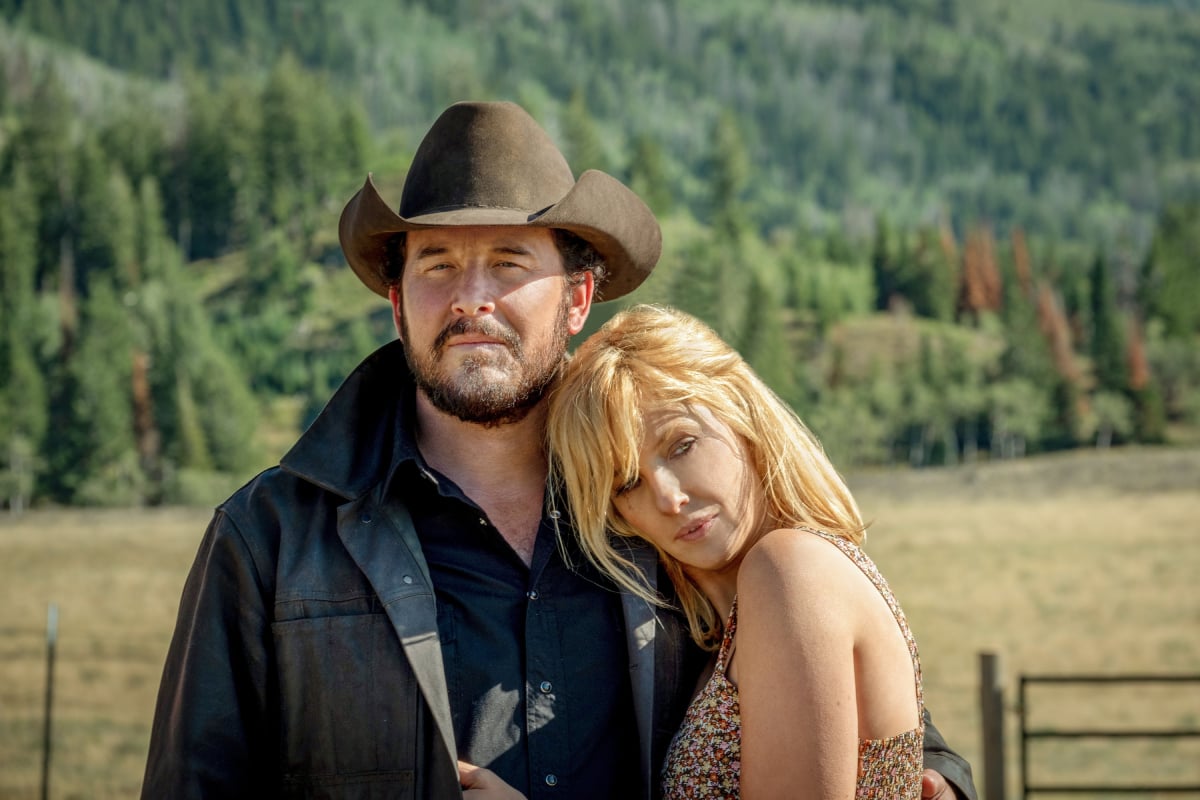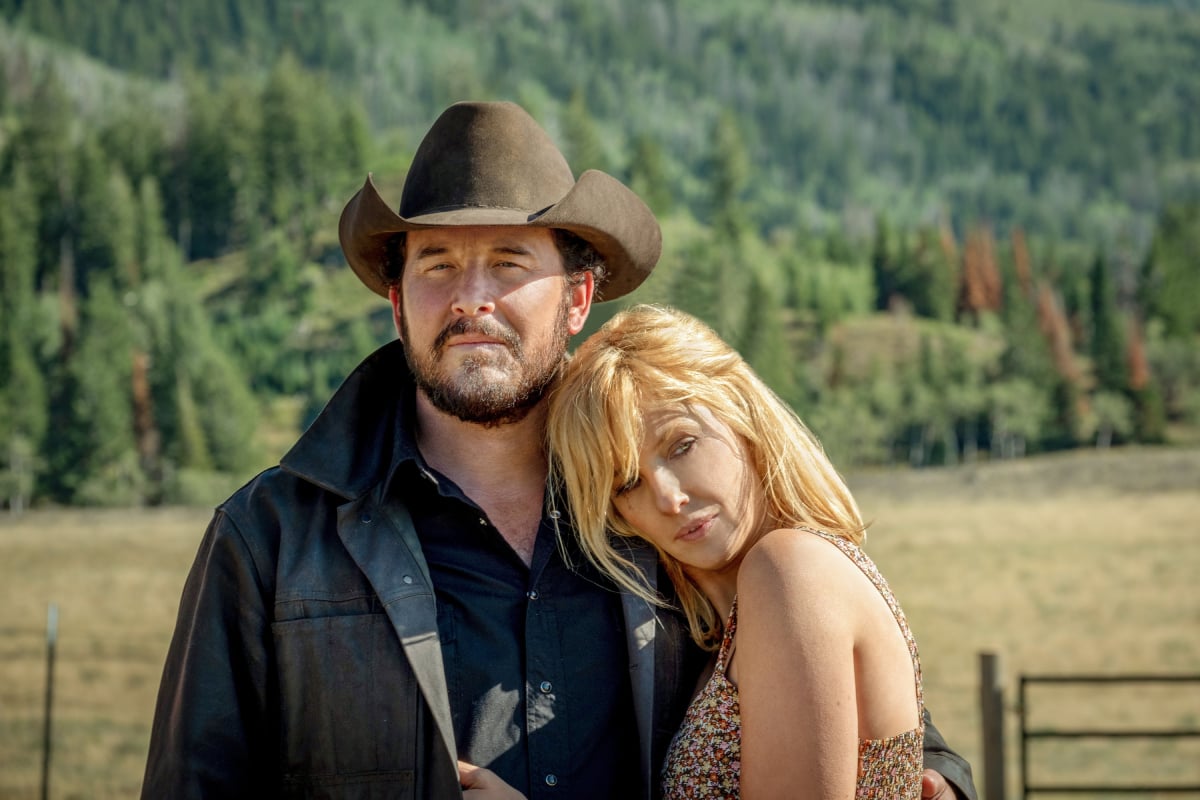 'Yellowstone' fans want to know who survived the season 3 finale
The final moments of the Yellowstone season 3 finale — which aired in August 2020 — saw the Dutton family under attack. Beth Dutton (Kelly Reilly) was in her office when her assistant opened a package that exploded. At the same time, Kayce Dutton (Luke Grimes) was taking cover behind a desk after a group of armed men stormed his office.
Dutton patriarch John (Kevin Costner) was helping a woman change a flat tire on the side of the road when a van pulled up and an anonymous gunman shot him. Fans desperately want to know who survived the seemingly coordinated attacks. And they want to know who was responsible.
Cole Hauser seemingly indicates that Beth Dutton is alive
The Paramount Network has remained extremely tight-lipped about Yellowstone season 4. But in an interview earlier this year, Hauser seemed to indicate that Beth made it out of season 3 alive.
During an Emmy consideration interview for Deadline, Hauser discussed his character's complicated relationship with Beth. The wording he used hinted that she is alive in season 4, and her relationship with Rip is still going strong.
"As far as Rip's concerned, that was his first and his only love from when he was 15 years old. I think time stopped for him and he realized how really special she is," Hauser explained. " I love what Taylor did in the beginning. He kinda made it a slow burn for us, and it has taken four years now for us to really investigate their relationship, and who they are as people, and how their hearts beat."
The 'Yellowstone' star says fans will be 'happily surprised' with season 4
Hauser also talked about Yellowstone season 4 during a conversation with Kathryn Hall for the HALL Wines YouTube channel. The actor said that fans will be "happily surprised" with season 4 when it does finally premiere. But, he didn't stop there. Hauser also teased that creator Taylor Sheridan is working on season 5, and that filming will begin this summer.
"Taylor's working on it [season 5] right now and I think we will be back sometime in July," Hauser revealed. "I'm looking forward to getting back to Montana… I mean season 5 is going to be wonderful."
The Paramount Network hasn't confirmed a season 5 yet
The fact that the actor mentioned season 5 was quite a surprise, considering that Paramount has yet to confirm it's happening. But Yellowstone is their highest-rated show, so it makes sense that it will continue until Sheridan is finished telling the story.
Sheridan signed a massive nine-figure deal with CBSViacom earlier this year. In addition to Yellowstone, he has five other series in the works for the Paramount Network and the streamer Paramount+.
They include the Yellowstone spinoffs Y:1883 and 6666, the Jeremy Renner-led prison industry drama Mayor of Kingstown, the Texas oil boom drama Land Man, and the spy drama Lioness.
'Yellowstone' season 4 will feature new faces
Season 4 of Yellowstone will introduce fans to three new recurring characters and two new series regulars.  Jacki Weaver will make her debut as recurring character Caroline Warner, the CEO of Market Equities.
Piper Perabo has joined the cast as Summer Higgins, a political activist and protester from Portland. Nashville alum Kathryn Kelly plays a vet tech named Emily who forms a bond with a cowboy on the Dutton ranch.
The two new series regulars include Those Who Wish Me Dead star Finn Little as Carter, a teenage boy who the Dutton family takes in. And, Will Patton has been promoted to series regular after being introduced to fans in season 3 as Jamie Dutton's (Wes Bentley) biological father Garrett Randall.
Yellowstone season 4 is expected to premiere in November on the Paramount Network. Seasons 1 through 3 are available on Peacock.