'Yellowstone': Cole Hauser's Team Wanted Him to Audition for an Entirely Different Role — But Rip Wheeler 'Jumped Off the Page'
Yellowstone star Cole Hauser and his character Rip Wheeler have become fan favorites during the western's first three seasons. Fans can't get enough of his portrayal of the loyal ranch hand — and that definitely includes Hauser's on-screen chemistry with Kelly Reilly's Beth Dutton.
However, if his team would've gotten their way, Hauser would have played one of John Dutton's (Kevin Costner) sons. But the actor knew that Rip was the role for him, as it "jumped off the page" when he read the pilot script.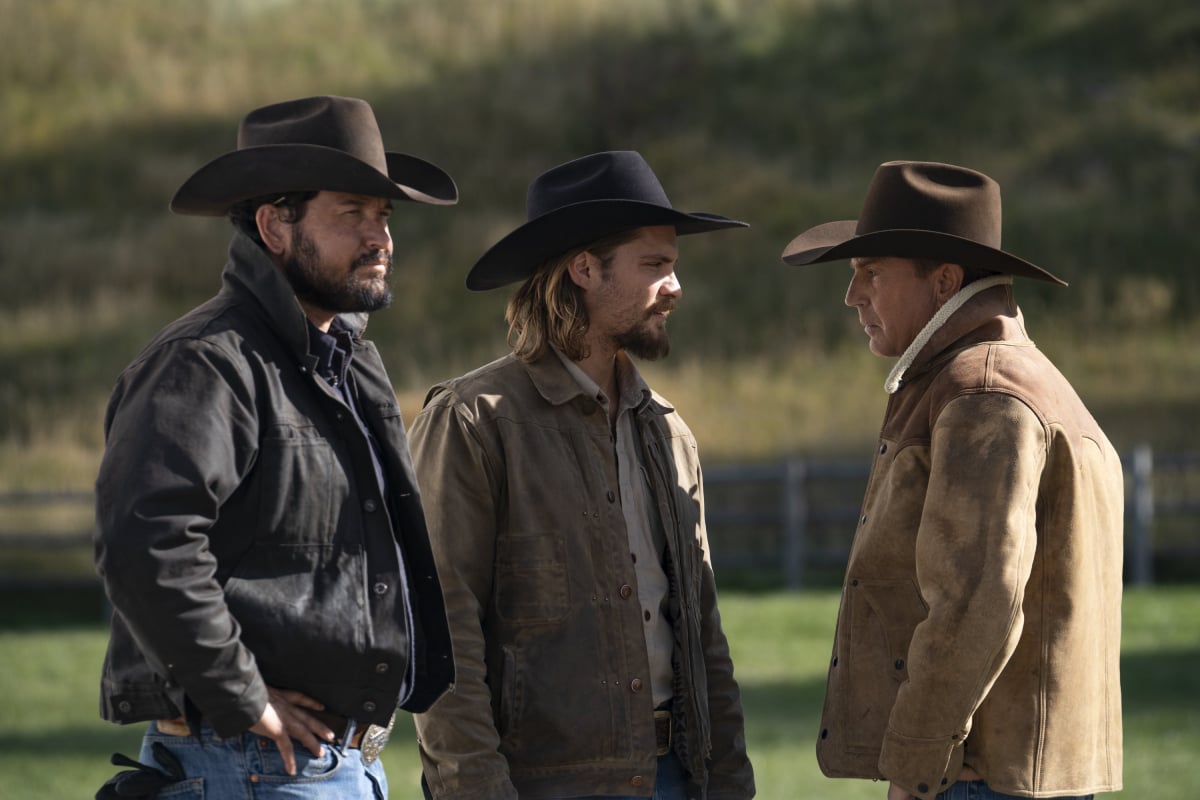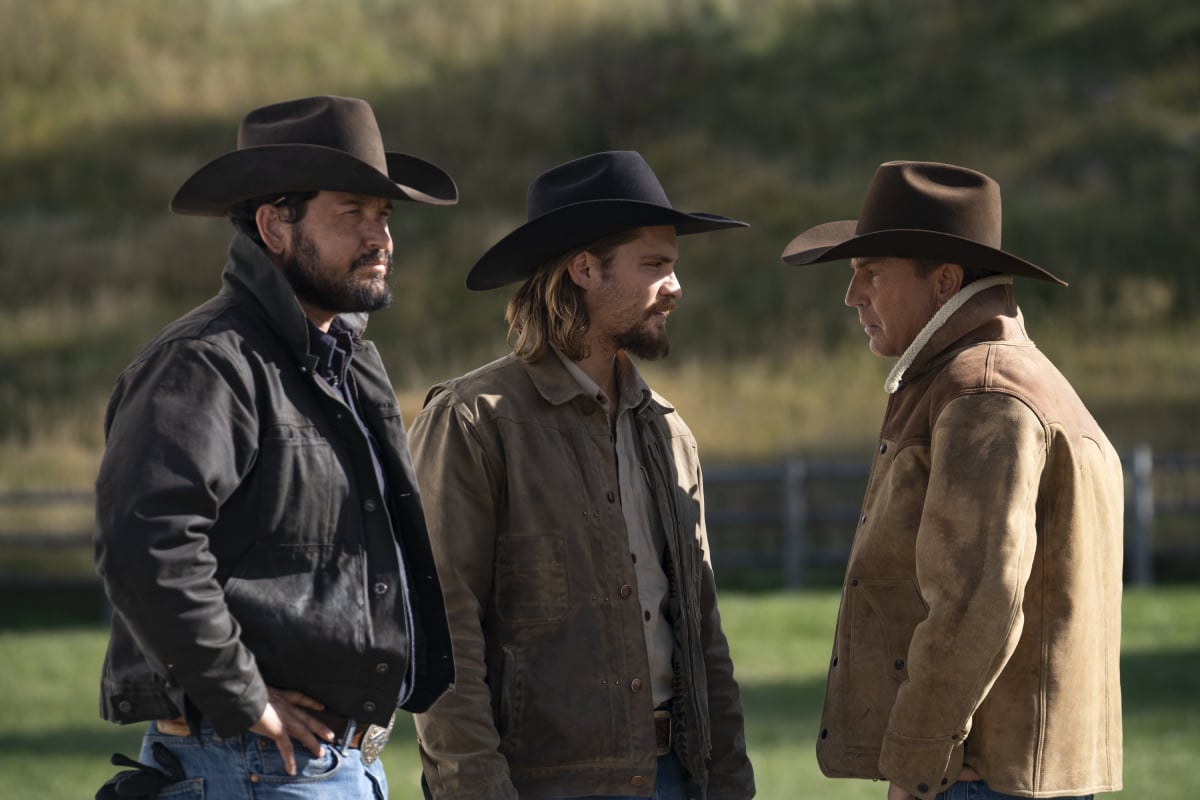 The 'Yellowstone' star has a long list of credits on his resume
Hauser's fan base has increased exponentially since he took the role of Rip Wheeler four years ago. Many may be surprised to find out that Hauser has been in Hollywood for three decades. And, he has a long list of credits in both film and television.
Hauser's first credit was alongside his dad in the 1992 film Frame-Up II. That same year, Hauser appeared in School Ties with future Oscar winners Ben Affleck and Matt Damon. He went on to star in Dazed & Confused with Affleck and Matthew McConaughey. He then appeared alongside Affleck and Damon again in Good Will Hunting.
Hauser's other feature credits include Higher Learning, A Good Day to Die Hard, Olympus Has Fallen, and Too Fast, Too Furious. He also made TV appearances in ER, Rogue, and The Lizzie Borden Chronicles.
Cole Hauser's team wanted him to play one of John Dutton's sons
During an appearance on The Ringer's Ryen Russillo Podcast, Hauser detailed how he landed the role of Rip. He said that when Yellowstone co-creator John Linson gave him the pilot script, he told the actor, "there's this show, we've just got Kevin Costner, take a look at it and see what you think. I think you'd be great in this."
"He didn't say any role or anything. I looked at the script, and initially, my team wanted me to position myself to play one of his sons. And I just didn't see it," Hauser explained.
It makes sense that his team wanted him to play Kayce, Jamie, or Lee, since it's the Dutton family who's at the center of the Yellowstone story. But Hauser was drawn to Rip, despite the fact that the character only appeared in two scenes in the pilot.
The 'Yellowstone' star says Rip Wheeler 'jumped off the page'
Hauser says that none of the Dutton sons were a good fit for him, so the roles went to Luke Grimes (Kayce), Wes Bentley (Jamie), and Dave Annable (Lee). Meanwhile, Hauser had a feeling that Rip was the perfect character for him.
"I didn't think that there was a role that was right for me when it came to Jamie, or Lee, or Kayce," Hauser said. "The one that jumped off the page was Rip, and they were like, 'what are you doing? It's two scenes in a pilot.' I said, 'no this character's gonna have something really good, I can just feel it.'"
As fans know, the pilot episode of Yellowstone featured Lee's death after a battle over cattle erupted. Kayce and Jamie have remained major characters during the first three seasons. But for many fans, Rip is the star of the show.
Fans love Cole Hauser as Rip Wheeler
Rip may not be an official Dutton. But if the Yellowstone Instagram page is any indication, he's still one of the most popular characters on Taylor Sheridan's series.
"Love, Love, Love Cole since the days of Dazed and Confused and Good Will Hunting but he brings this role to so much life. My favorite of all. Everyone needs a little (or a lot) of Rip in their life!!!" one fan wrote.
Another added, "All Women Dream of a Man like RIP. Someone to Protect Us and Love Us like he Loves Beth.🤩💗." A third commented, "LOVE RIP, Cole is the reason I started watching Yellowstone 😍😍😍."
The 'Yellowstone' star says fans will be 'happily surprised' with season 4
Yellowstone fans have been patiently waiting for season 4, which the Paramount Network has promised is "coming this fall." When it does finally premiere, Hauser promised Kathryn Hall during a conversation on the HALL Wines YouTube channel that fans will be "happily surprised." He also teased that season 5 is coming, even though the network has yet to confirm it.
"Taylor's working on it [season 5] right now and I think we will be back sometime in July," Hauser said in March. "I'm looking forward to getting back to Montana… I mean season 5 is going to be wonderful."
Yellowstone seasons 1 through 3 are available on Peacock. Season 4 is expected to premiere on The Paramount Network in November.