'Yellowstone' Creator Taylor Sheridan Went From Leaving 'Sons of Anarchy' to an Oscar Nomination
Yellowstone creator Taylor Sheridan has quickly become one of the most powerful creators in Hollywood. But for the first 20 years of his career, he worked as a character actor who often landed small roles. One of those roles was as David Hale on Sons of Anarchy.
But two seasons in, Sheridan quit and shifted his career focus to writing and producing. Here's how Sheridan went from leaving Sons of Anarchy to an Oscar nomination.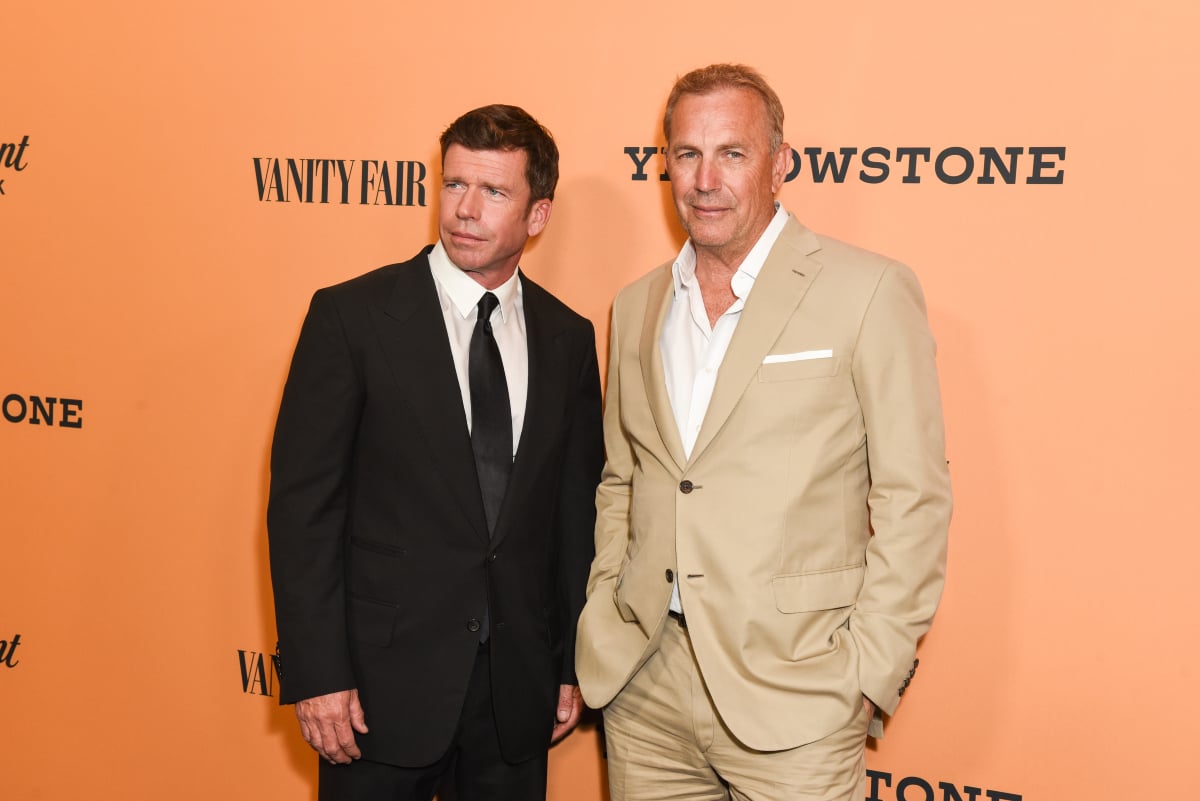 The 'Yellowstone' universe is expanding
Thanks to the massive success of his Paramount Network western, Sheridan has signed a huge deal with CBS Viacom. He will be producing more content for the Yellowstone universe, as well as introducing new series and characters. All of this has happened as a result of Sheridan quitting acting cold turkey.
"I didn't know I was going to write until I quit the show. I had no idea," Sheridan told Deadline. "I did TV shows for 20 years. I don't know if it's through osmosis that you pick things up and you get a PhD in storytelling—what to do and not do, how to talk to actors and how not to—without being aware I was getting that education."
Taylor Sheridan's experience on 'Sons of Anarchy' was 'very enjoyable'
Sheridan explained that he enjoyed working on Sons of Anarchy, and described the experience as "very enjoyable."
"I never had any conflict or saw any. It was a very well-cast show. The dialogue was great. It was fun to do. So there were no battles like that. No battles over character; my character was quite clear," Sheridan explained.
The problem was with Sheridan's contract and his ideas for his character. When he was renegotiating after season 2, the Texan says that he had one idea and the studio had "a different idea."
"Everyone on the show was making twice what I'm making, the other series regulars. We're not talking about the stars. And I'm on the DVD [cover] bro; only two people on it. I say, "Why is this all you're offering me? It seems unfair." I'm told, "That's all you're worth and all you'll ever be worth." I took that in. And I said, "OK. I guess I'll tell my own stories," Sheridan said.
The 'Yellowstone' creator received an Oscar nomination almost immediately
Once Sheridan decided to write, he wrote two incredible feature-length scripts. One turned into the film Sicario, the other was Hell or High Water. Both were critical successes, and the latter earned Sheridan an Oscar nomination.
RELATED: 'Yellowstone' Season 4: Did Cole Hauser and Kelly Reilly Just Accidentally Confirm Beth Dutton Survived the Season 3 Finale?
Sheridan wrote and directed his third film, Wind River, starring Jeremy Renner and Elizabeth Olsen. That movie earned Sheridan the Un Certain Regard Best Director prize at the Cannes Film Festival.
Taylor Sheridan created his popular western for binge watchers
Yellowstone is essentially a grand, sweeping feature film that happens to air on TV one hour at a time. According to Sheridan, the days of the linear format are almost dead because people binge-watch their favorite shows.
"This long-form version has been an interesting way to cover ground I've been exploring in my other films, in a way I think is very rich and entertaining," Sheridan explained. "It's also something I haven't seen done in commercial television in a really long time."
The Texas native added that the commercial networks are going the "way of the dinosaur" unless they change the way they do television. He also pointed out that Yellowstone was his answer to Game of Thrones.
Sheridan approached 'Yellowstone' like a movie
Sheridan says that structurally, he approached Yellowstone "like a movie." He wrote the first season just like he would a feature film, and he also filmed it that way. He says he wanted the series to look like a movie, and the network had to trust that.
"Which is obviously a terrifying proposition for them, and I understand that," Sheridan admitted. "But, as a storytelling vehicle, it's effective. It's cinematic, and the fact now that everyone has 60- or 70-inch TVs at home with surround sound systems, you can create a cinematic experience."
Seasons 1 through 3 of Yellowstone are available on Peacock. Season 4 is expected to premiere in June 2021.