How 'Yellowstone' Creator Taylor Sheridan's Real-Life Experience Translates to the Dutton Ranch
Yellowstone creator Taylor Sheridan has fans obsessed with the Dutton Ranch, and all of the drama that comes with it. During the Western's first three seasons, Yellowstone has become one of the most-watched dramas on cable TV.
Because of that massive success, Sheridan has signed a massive deal with CBS Viacom to expand the Yellowstone universe. But none of this would be possible if it wasn't for Sheridan's real-life experience and his desire to tell his own stories.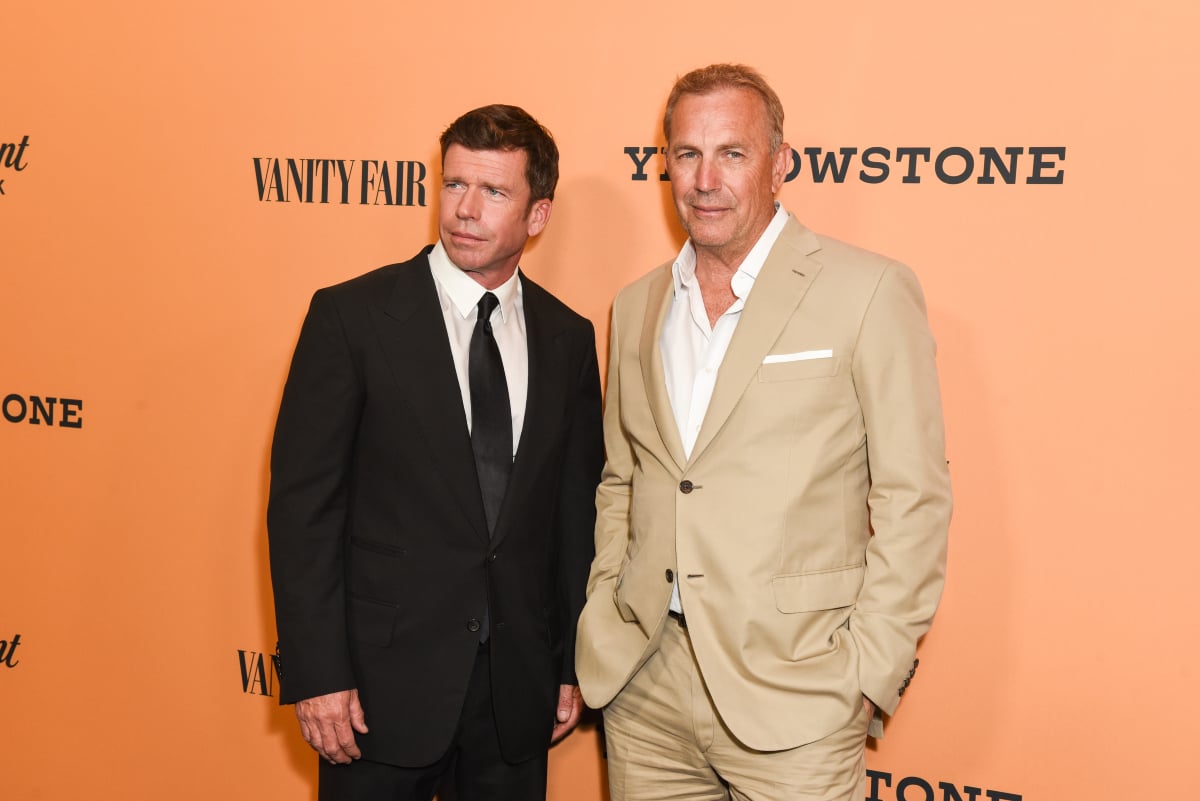 The 'Yellowstone' creator grew up on a Texas ranch
Sheridan is a Texas native who grew up on his family ranch near the small town of Cranfills Gap. He went to college at Texas State University in San Marcos, and it was there that Sheridan first got into acting.
When a talent scout discovered Sheridan, he was advised to move to Los Angeles. He took that advice, and eventually started booking roles on TV shows like NCIS: Los Angeles, Veronica Mars, and Walker, Texas Ranger.
Then, Sheridan landed the role of Charming Deputy Chief of Police David Hale on Sons of Anarchy. But it wasn't the big break he was hoping for.
Taylor Sheridan quit 'Sons of Anarchy' to tell his own stories
Sheridan played the role of David Hale for two seasons on Sons of Anarchy, and he even made it on the cover of the show's DVD box set. But when Sheridan discovered he was making significantly less than other series' regulars, he decided it was time to do something else.
"We were renegotiating on Sons after the second season and I had one idea, and the studio had a different idea," Sheridan told Deadline.
"Everyone on the show was making twice what I'm making, the other series regulars. We're not talking about the stars. And I'm on the DVD [cover] bro; only two people on it. I say, "Why is this all you're offering me? It seems unfair." I'm told, "That's all you're worth and all you'll ever be worth." I took that in. And I said, "OK. I guess I'll tell my own stories."
The 'Yellowstone' creator started writing scripts in his 40s
After spending the first 20 years of his career always compromising because he was never "in the position to choose things," Sheridan decided to make a change. When he quit Sons, he wrote a feature film script that became a Hollywood hit — Sicario, starring Emily Blunt and Josh Brolin.
His second script, Hell or High Water, scored Sheridan an Oscar nomination for Best Original Screenplay. It also put his talent for writing Westerns on full display.
RELATED: 'Yellowstone' Creator Taylor Sheridan Just Expanded His Universe With a Very Real, Very Big Purchase
"I spent the first 20 years of my career compromising," Sheridan said. "I decided I would spend the next 20 never compromising."
After finding more success with his directorial debut Wind River, starring Jeremy Renner and Elizabeth Olsen, Sheridan was ready to create his own TV series.
It was important to Taylor Sheridan that the ranch setting was authentic
Sheridan explained that Yellowstone doesn't have "a terribly difficult plot." But, the challenge to building and writing that world is authenticity.
"If you didn't grow up with cowboys and in this world, and you don't know this world, it's a really hard world to write because you're going to fall back on the clichés of that world," Sheridan explained.
The 'Yellowstone' creator says authenticity is the show's 'bedrock'
He went on to say that people tune into Yellowstone for varying reasons. But the authenticity is the show's "bedrock." His real-life experience growing up on a ranch translates to the Dutton Yellowstone Ranch, and that's the secret to the show's success.
"From the saddles that are used, from the kind of horses that we use, to the situations that I place them in that if you don't spend your afternoons moving cattle, you don't know those situations exist," Sheridan said.
Seasons 1 through 3 of Yellowstone are available on Peacock. Season 4 is expected to premiere in June 2021.