'Yellowstone': Does the Show's Native Representation Get It Right?
'Yellowstone's representation of native people is more realistic than other shows, but there's still room for improvement.
Yellowstone is unlike any prestige soap opera that's ever aired on television. The Paramount Network's hit modern western features an A-Lister in Kevin Costner and a cast of impressive performances all around. Where the show best captures its Montana locale is through the people. As such, Yellowstone creators went to great lengths to ensure that the representation of the local Native American population did not fall into old Hollywood traps. 
'Yellowstone' went to great lengths to capture the beauty of American landscape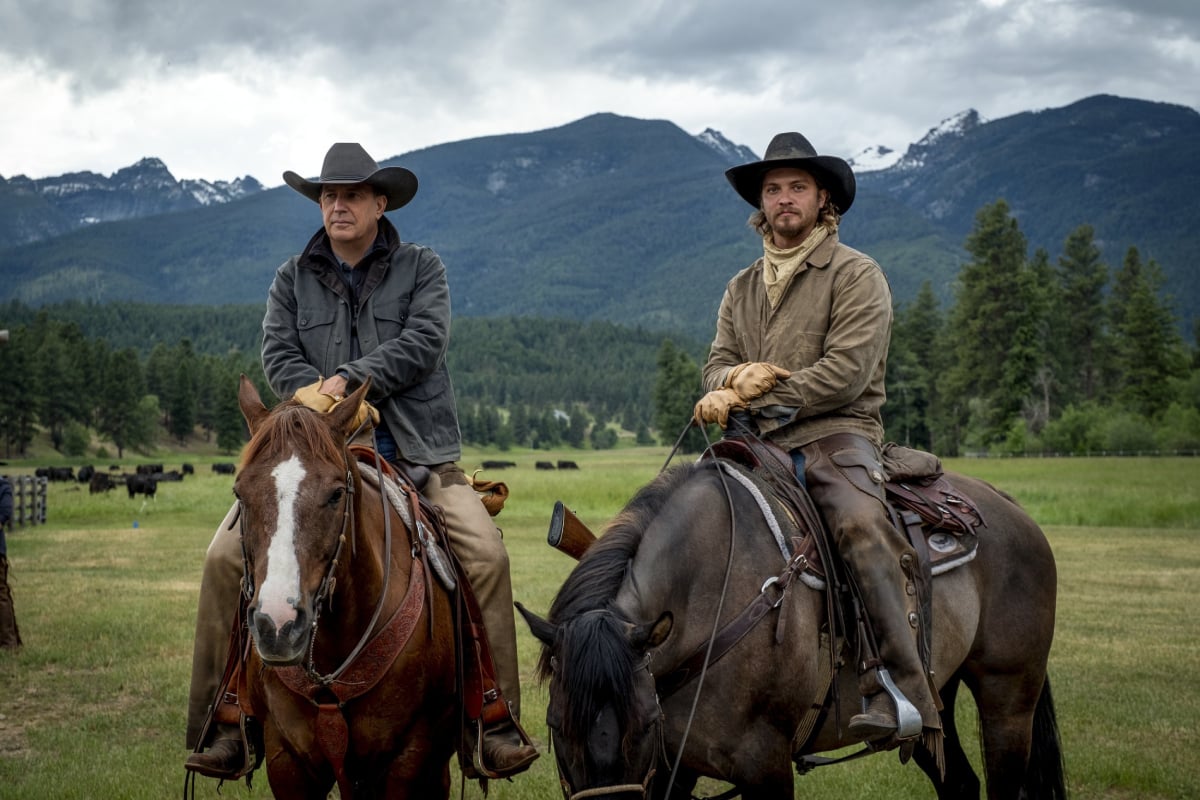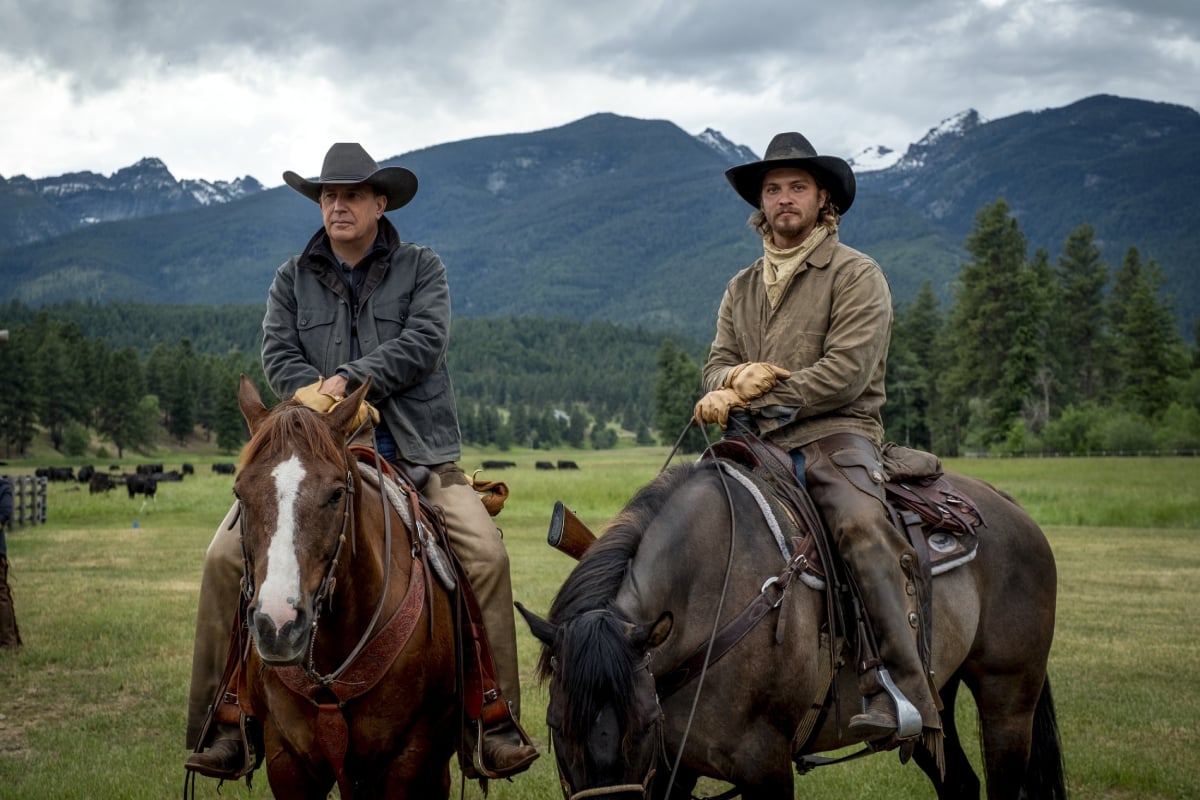 Yellowstone focuses on the Dutton family, whose patriarch, Costner's John, is a wealthy land-owner heavily involved with the local population. Dutton constantly battles the local people for land rights, over political matters, and including interpersonal conflicts. The titular land is the series' greatest sell. Wide Open Country wrote about the beautiful locations that lend an air of natural beauty to the prestige western soap opera. 
The team did not use stock footage like so many other shows. Instead, they scouted nearby locations in Montana and Utah to preserve the feel of the series locale perfectly. The results are evident to anyone who sees them, as Yellowstone features some of the most stunning nature photography seen on television. However, creators didn't just want to portray the land correctly; they wanted to give the local native population a voice they seldom have in popular media. 
'Yellowstone' strives for more accurate Native representation
Yellowstone may make sure that it lets nature do its part on the screen, but creators don't want authenticity to start and end with nature's beauty. Crow Nation tribal Chairman Alvin "A.J." Not Afraid spoke with Variety about his initial reservations when Paramount asked to use their land within the show. After all, they didn't want to continue Hollywood's cycle of using Native people as a stand-in for fears and biases that go back several centuries.
"Our perception had always been more stereotypical, but here the folks at the show came out and reckoned the terrain and the people, and they got a better taste of the native side," Not Afraid told the publication. 
While Yellowstone is a modern western, it doesn't mean it needs to date itself with classic racism. This was on Not Afraid's mind as he thought about the request to film there. "At first, we assumed it was going to be a cowboy/Indian typical back-in-the-1800s type, so we were skeptical of it," Not Afraid said. "But we said we would allow it as long as we had the chance to portray some of the Native facts, and they were all for it."
The show used the land and employed people from the local tribes to ensure that they were not telling the Native stories through fictional lenses, but using real experience and sentiment to flesh out the show's characters and allow them to tell the story of an oppressed people. In this regard, Not Afraid believes that Yellowstone succeeds. "How they portray them is a lot more realistic than other shows," he told Variety. 
However, Hollywood still has a long way to go before it can pat itself on the back and say, "good job." 
Hollywood has had a lingering problem with Indigenous representation
Organizations such as The Ground Truth Project aim to correct matters of representation. While many believe that Hollywood is making progress when it comes to Indigenous representation, they still have a long way to go. With films such as Disney's The Lone Ranger — in which Johnny Depp wore makeup to play the indigenous Tonto — society cannot be content with progress, and creators to think about how they represent the people whose ancestors discovered the beautiful landscapes from Yellowstone. 
Films such as Chloe Zhao's Songs My Brother Taught Me made a point to see its Native population through the eyes of the people who experience the hardships; many films fall into the same traps that Hollywood has fallen into for several years. Yellowstone's creators try to do their part by making sure that its Indigenous characters are not stereotypes nor fodder for persecution, but fleshed out people with three-dimensional hopes and dreams. 
Things are trending in the right direction thanks to series such as Yellowstone, but they still have a long way to go. Still, every bit of progress helps. And Yellowstone could help anchor in a new era of representation and fair portrayal for future projects that tackle the Native representation problems that still linger despite the shifting tides.