'Yellowstone' Drops Season 4 Teaser and Fans Are Not Going to Be Happy
Yellowstone fans have been patiently waiting for news about season 4, and the Paramount Network has finally delivered. On July 1, the network dropped a teaser for the upcoming season. But when fans see the final seconds of the video, they're not going to be happy.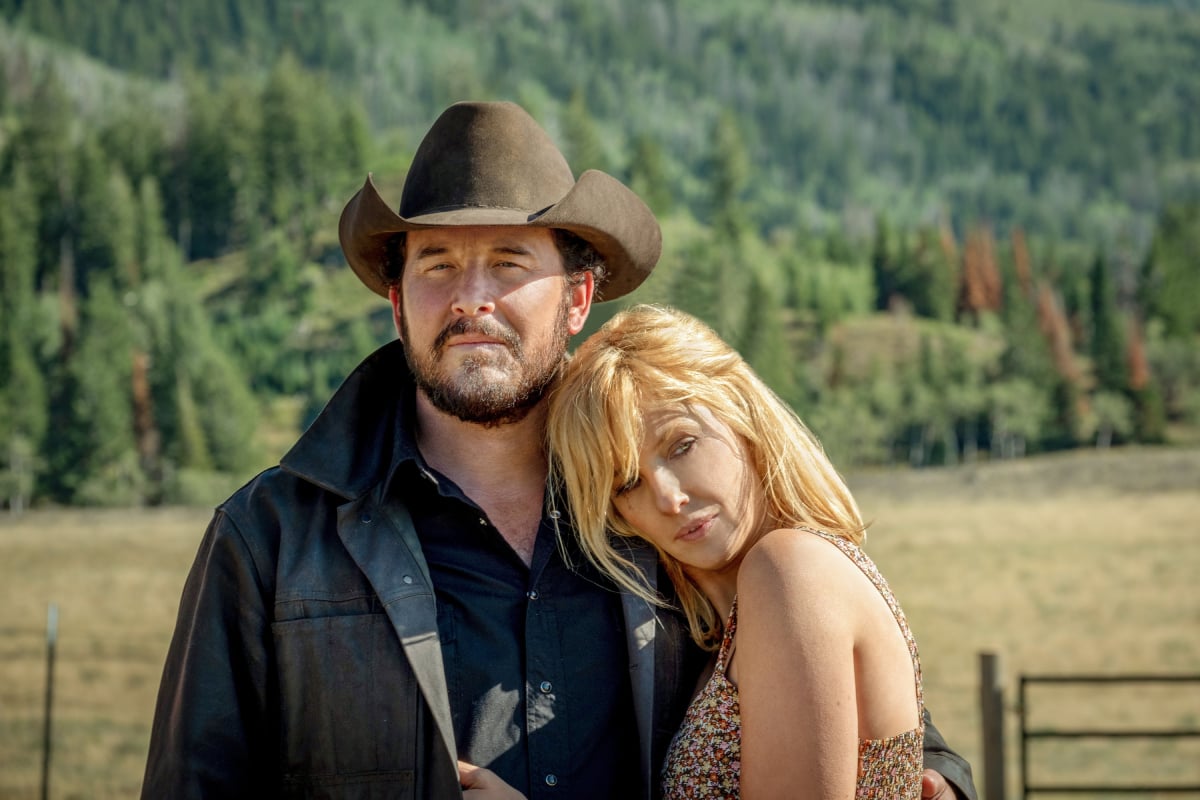 'Yellowstone' fans were expecting a June premiere
For three seasons, Yellowstone has premiered in June. Taylor Sheridan's western made its debut on June 20, 2018. Almost one year later to the day, season 2 hit TV screens on June 19, 2019. While season 3 premiered on June 21, 2020. This history of premieres happening on the third Sunday in June led fans to assume that season 4 would premiere on June 20, 2021.
Yellowstone fans on social media were so sure of this that they made artwork announcing June 20 as the premiere date. But when the Paramount Network released their schedule for that day, there was no Yellowstone. The day came and went, without any news from the network.
The social media posts have been all about the past three seasons
The pandemic didn't delay production for Yellowstone season 4. The cast and crew filmed last fall in Montana and reportedly wrapped in November 2020. However, the drama's Instagram page has only focused on the first three seasons instead of sharing news about season 4.
Every post in 2021 has highlighted different characters or recalled great moments from the first three seasons. But that all changed on the afternoon of July 1, when the Paramount Network finally dropped a season 4 teaser.
'Yellowstone' fans are not going to be happy
Star Cole Hauser (Rip Wheeler) shared the teaser clip on his Instagram page. In the caption, he wrote, "Got a @yellowstone teaser for y'all! Happy Fourth of July to ya🇺🇸."
The teaser begins with a montage of the first three seasons that highlights the trauma the Dutton family has been through. Then, it shows the explosive final moments of the season 3 finale that saw John (Kevin Costner), Beth (Kelly Reilly), and Kayce (Luke Grimes) fighting for their lives.
The teaser then tells fans "Revenge will be worth the wait" before showing the first images of season 4. Rip runs to John lying on the side of the road and says, "John don't you die on me now. Not like this, you hear me!" The teaser closes with the words "Yellowstone new season coming this fall" on the screen.
A fall premiere date is 'torture' according to fans
Fans were sure that the clip would reveal the season 4 premiere date. And they were counting on that premiere happening on a Sunday night this summer. When that didn't happen, many were quick to voice their frustration.
"FALL??? What the actual f**k is happening? Noooooooo 😭😭😭😭 we talking September or November here? My sanity depends on this madness. ❤️," one fan wrote. Another added, "This fall?!? WTF…it's just torture at this point waiting."
One 'Yellowstone' star has 'a little something' to tide fans over
Brecken Merrill — who plays Tate Dutton on the Paramount Network western — is just as anxious for season 4 to start as fans are. He told his Instagram followers on June 20 that he couldn't share the premiere date. But, he had an idea he hoped would keep fans happy until season 4 finally premiered.
"It's Sunday, and I know we're all wanting #yellowstoneseason4," Merrill wrote. "I can't tell ya when it will start, but I can give you a little something to tide you over. Every Sunday until season 4 premieres I will post a #bts photo from our @yellowstone adventures over the years."
RELATED: 'Yellowstone': Cole Hauser Teases the Season 4 Premiere — 'Everybody's in Danger in Montana'
Seasons 1 through 3 of Yellowstone are available on Peacock. The Paramount Network will also be airing a three-season binge of the series over the 4th of July weekend.