'Yellowstone': Every Question Fans Need Answered In Season 4
Yellowstone season 4 is "coming this fall" to the Paramount Network. When it does finally premiere, Taylor Sheridan's western will have a lot of explaining to do. Here is every question fans need answered in season 4 of Yellowstone.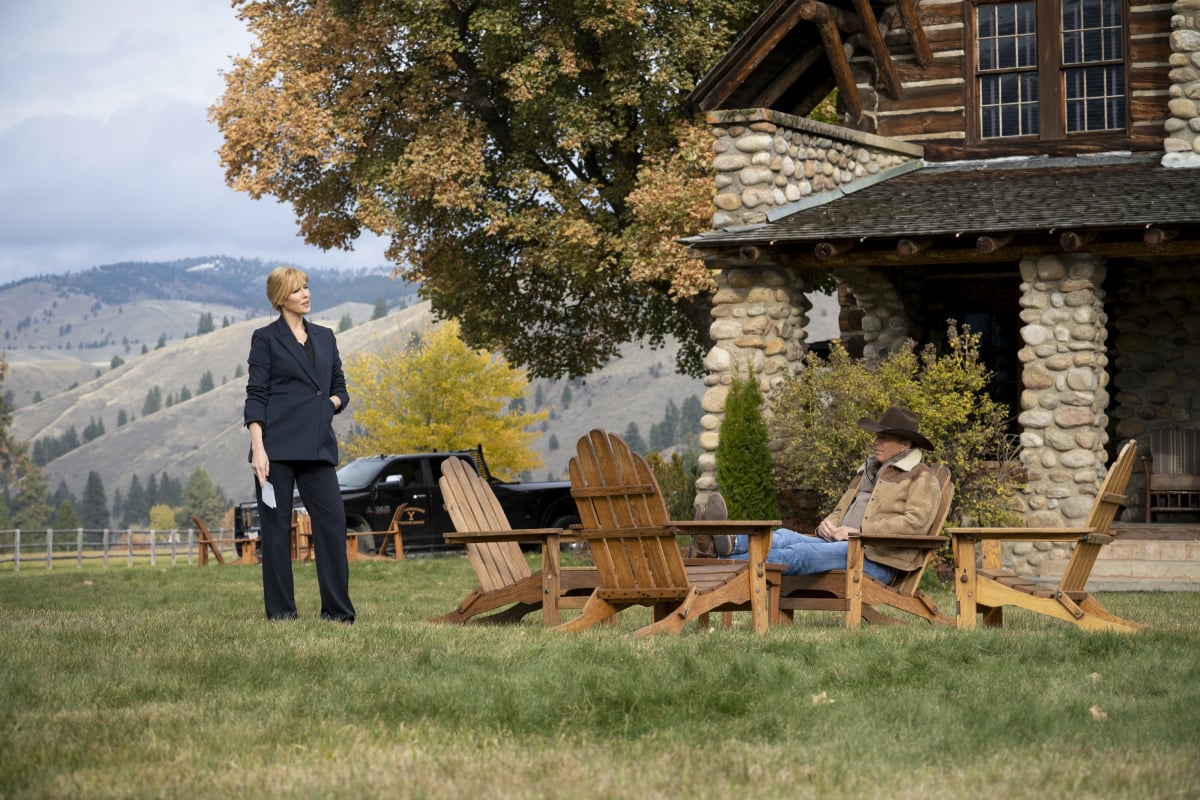 10. What happened to Jamie Dutton's baby?
At the end of season 2, Jamie's (Wes Bentley) ex-girlfriend Christina told him that she was pregnant and that he was the father. She also gave him an ultimatum — choose his father or his new baby.
But there was absolutely zero mention of any of this in season 3. Even after Beth (Kelly Reilly) found out about the pregnancy and laid into her brother because of his past decision to sterilize her without her consent. Fans want to know — where is Jamie's baby?
9. Does Kayce know all of the Dutton family secrets?
Before the pilot episode of Yellowstone, Kayce (Luke Grimes) had been estranged from the Dutton family for quite a while. But during the first three seasons, the former Navy SEAL has moved back to the Yellowstone ranch with his wife Monica and their son, Tate. He's also taken over for his dad, John Dutton (Kevin Costner), as Livestock Commissioner. Kayce may have reconnected with his family. But does Kayce know all of the Dutton family secrets?
8. Why did Jon and Evelyn Dutton adopt Jamie?
Yellowstone fans found out in season 3 that Jamie was adopted by John and Evelyn Dutton when he was just three months old. The story goes that Jamie's biological father murdered his mother, and was then sent to prison. But why did John and Evelyn step in and adopt the child in the first place? What made them want to raise Jamie as their own?
7. Do Beth and Kayce know that Jamie is adopted?
Speaking of Jamie's adoption, do Beth and Kayce know their brother isn't a biological Dutton? Jamie just found out himself, so it's hard to believe that his siblings would know the truth. However, Beth did tell her father that he would never love Jamie like he loves her and Kayce. So, maybe Beth does know Jamie is adopted.
Beth's knowledge of Jamie's adoption would also add another layer to the feud between the siblings that began when he took her to the reservation to get an abortion when they were teens.
6. Will Rip Wheeler find out the truth about Beth and Jamie during 'Yellowstone' season 4?
It's still not a sure thing that Beth will make it to season 4. Either way, fans need to know if Rip Wheeler (Cole Hauser) will learn the truth about the cause of Beth and Jamie's feud. Not only would Beth have to tell Rip that he got her pregnant at 15, but she would also have to tell him about the abortion. And, the fact that Jamie agreed to her sterilization without her consent.
The truth is bound to come out. Hopefully, it will happen in season 4.
5. What's going on with Chief Rainwater?
The story shifted a lot in season 3 to John's conflict with land developers. But, Chief Rainwater (Gil Birmingham) and his tribe are looking to make their claim on the Yellowstone land. Who is Chief Rainwater's family? How did he get to where he is? And, will he and John Dutton work together against a common enemy again? Or, will they be sparing with each other in season 4?
4. Will Rip and Beth get married?
The couple finally got engaged at the end of season 3 after the ultimate slow-burn romance. But as soon as it looked like Rip and Beth were going to finally get their slice of happiness, a major tragedy struck in the season 3 finale. Will Rip and Beth finally make it to the altar in season 4?
3. Will John Dutton sell the 'Yellowstone' ranch?
John got an offer from Market Equities for $500 million, but he turned it down at the end of season 3. Still, the conflict between the ranch owner and the land developers isn't going to end anytime soon. Will John finally break down and sell?
2. Did the Duttons survive the explosive season 3 'Yellowstone' finale?
The season 3 finale saw John, Beth, and Kayce under attack and fighting for their lives. As the episode came to a close, John was lying on the side of the road after he was shot. Beth was in her office when a bomb went off. And Kayce was running for cover behind his desk while gunmen stormed his office. Is it possible one of the Duttons didn't make it out of season 3 alive?
1. Who was behind the attacks?
The other major question about the season 3 finale is — who was behind the seemingly coordinated attacks? Was it Jamie? Roarke and Market Equities? Was it someone that fans don't expect at all?
Seasons 1 through 3 of Yellowstone are available on Peacock. Season 4 is expected to premiere in November on the Paramount Network.