'Yellowstone': 1 Fan Favorite Admits They Were Left 'Freaking Out' Over Their Fate in Season 3
Yellowstone season 3 raised the stakes for the Duttons, as they continued to fight for their land against multiple enemies. Many characters — both in the Dutton family and on the ranch — were also left fighting for their lives. According to one fan favorite, he was left "freaking out" over the fate of his character in season 3.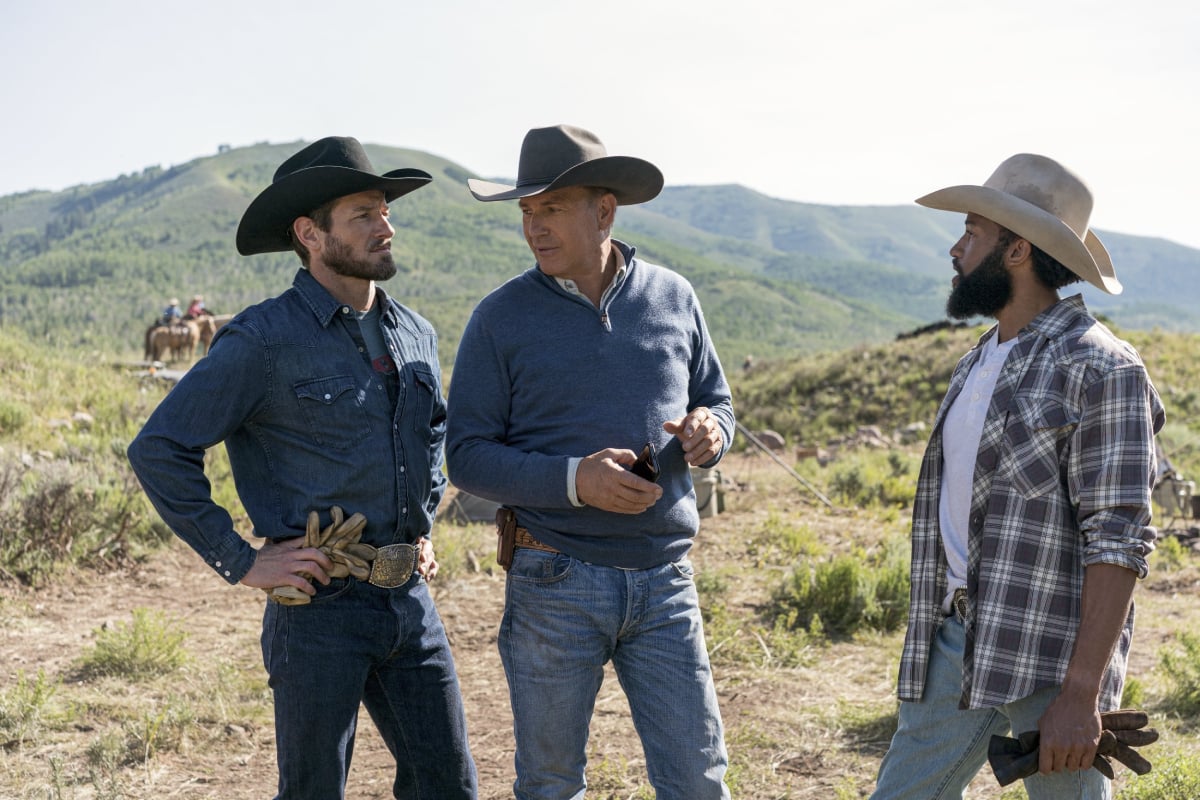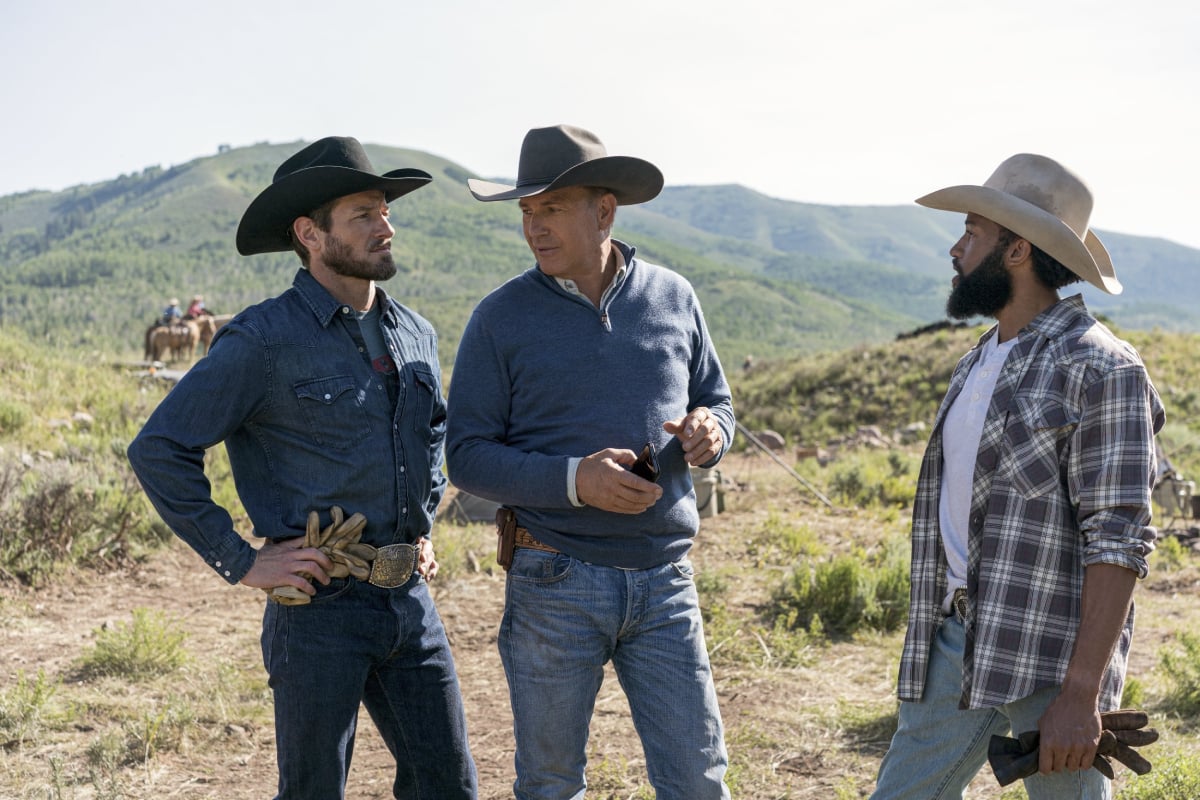 'Yellowstone' isn't just about the Dutton family
While there's no doubt that Kevin Costner's John Dutton is the star of Yellowstone, the Paramount Network western has an amazing supporting cast that features a lot of fan favorites. The bunkhouse crew — Jimmy, Lloyd, Ryan, Colby, and Teeter — have had plenty of moments to shine during the first three seasons. And fans have taken notice.
Denim Richards has played Colby on Yellowstone since the pilot episode. He says that landing the role and playing the character has been a "convenient transition" in his acting career after appearing in his first feature film. Which also happened to be a western.
Denim Richards found it easy to prepare for the role of Colby
Richards spent his childhood in California riding horses, singing, and pursuing a career in acting. According to Outsider, the actor told his local Orange County newspaper in a recent interview that he found it very easy to prepare for the role of Colby.
"I just filmed Chickasaw Rancher, a period piece set around 1860, where I played a real-life cowboy named Jack Brown," Richards explained. "So when they sent me the (lines) for my character Colby in Yellowstone, it was easy for me to prepare for the role. I felt like I was playing Jack Brown's great-great-grandson."
The 'Yellowstone' star didn't think he survived season 3
Colby is a gently-spoken character who laid relatively low during the first two seasons. But in season 3, he found himself in some trouble during episode 8 titled "I Killed A Man Today." In that episode, John Dutton's old enemy, Wade Morrow, nearly trampled Colby and Teeter (Jennifer Landon) to death in a river.
When the episode ended, the fates of the two characters were unknown. Richards says that after reading the script, he was sure they were killing his character off.
"I definitely thought I was dead," Richards told Express. "I mean, for sure. When, you know, reading that for the first time…"
Jennifer Landon knew everything was okay, but Denim Richards didn't
Fans found out at the beginning of episode 9 "Meaner Than Evil" that Colby and Teeter had survived. They washed up bloody and bruised before making it back to the bunkhouse to let everyone know what happened. The duo did end up getting their revenge. But, they also had to pay the consequences by getting the Yellowstone brand.
Before Richards and Landon got their scripts for episode 9, he had no idea if his character had survived. Landon, however, was able to get confirmation from series creator Taylor Sheridan that both she and Colby weren't being killed off.
The 'Yellowstone' star was 'freaking out' over his character's fate
"It was like Sunday morning and Taylor calls me up, and he's like 'You don't die!'" Landon recalled. "He was like, ''The next script that's coming out you're gonna think you died, you don't die.' And then basically he was like, 'Oh, and tell Denim.'"
"I had already read the script and by the time I get a text message from you I'm freaking out," Richards said to Landon.
Both Colby and Teeter will be part of season 4. But the fates of John, Beth (Kelly Reilly), and Kayce (Luke Grimes) are still up in the air. There's also unknowns surrounding Monica (Kelsey Asbille) and Jimmy (Jefferson White). Fans will find out what happens next when Yellowstone returns to the Paramount Network for season 4 later this summer.
Seasons 1 through 3 of Yellowstone are available on Peacock.