'Yellowstone' Fans May Not Get All the Answers They Want When Season 4 Finally Premieres
Yellowstone sent fans into a frenzy recently when the series finally announced the premiere date for season 4. In addition to the reveal that the season would begin on the first Sunday in November, the Paramount Network also announced that the premiere will officially launch Taylor Sheridan's Yellowstone-verse on Paramount+.
But when the first episode of Yellowstone season 4 finally does arrive, fans may not get all of the answers they need.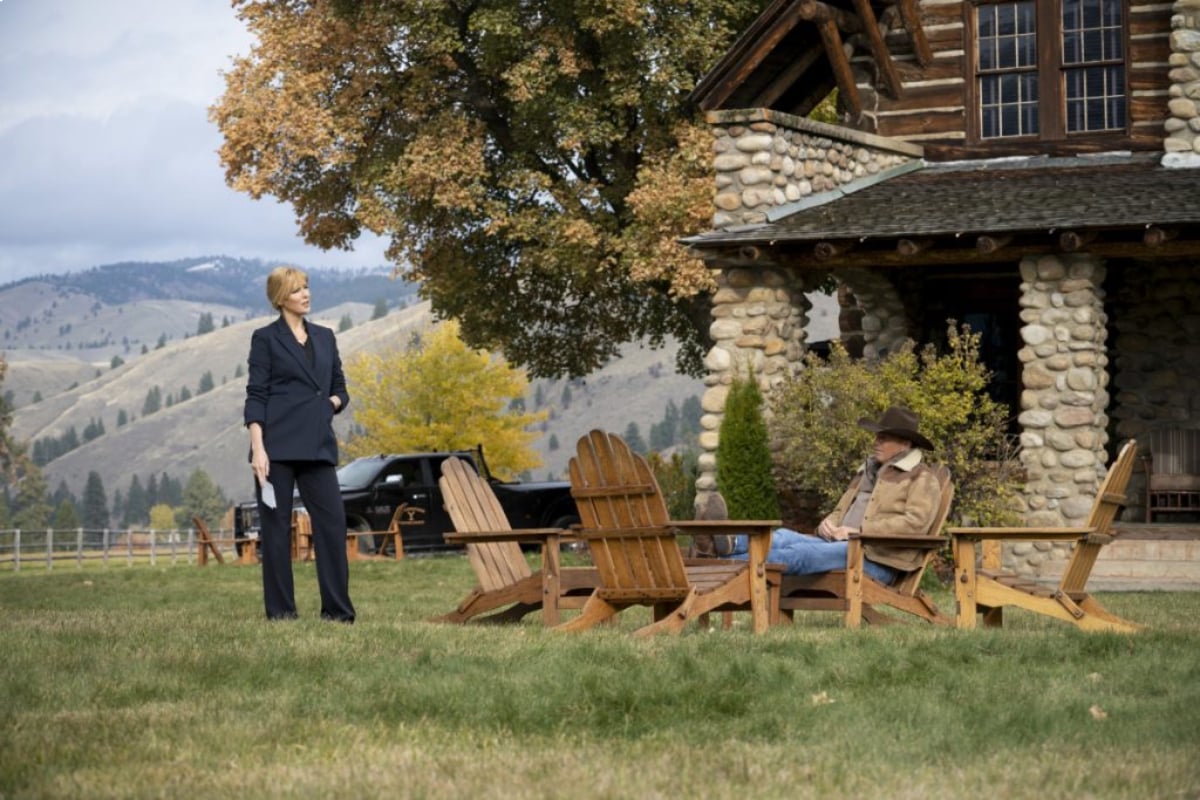 'Yellowstone' fans have a lot of questions that they need answered in the season 4 premiere
Yellowstone will have a lot of explaining to do when season 4 premieres, thanks to the massive cliffhanger in the season 3 finale. As the episode came to a close, John (Kevin Costner), Beth (Kelly Reilly), and Kayce Dutton (Luke Grimes) were under attack and fighting for their lives.
John was lying on the side of the road after he was shot. Beth was in her office when a bomb went off. And Kayce was running for cover behind his desk while gunmen stormed his office. Fans have numerous theories about who didn't make it out of season 3 alive. It's the biggest question fans need answered when season 4 premieres.
Fans want to know who was behind the attacks
The other major question that fans need an answer to is — who was behind the attacks? Was it Jamie (Wes Bentley)? Maybe, Roarke (Josh Hollaway) and Market Equities? Was it someone who fans don't expect at all? Is it possible the Duttons got hit by multiple enemies at once?
Will Yellowstone answer these questions in the first episode of season 4? Or, will they keep this a mystery for fans to figure out as the season progresses?
'Yellowstone' fans may not get all the answers they need in the first episode
Yellowstone and the Paramount Network have remained quiet about what's coming in season 4. But they did share that the premiere will consist of multiple episodes. Which means fans may not get all of the answers they need in episode 1.
However, they won't have to wait long to see the story continue. Both episodes of the two-episode season 4 premiere will air back-to-back on Sunday, November 7.
Launching Taylor Sheridan's Yellowstone-verse
When Yellowstone returns for season 4 this fall, it will also serve as the launch of Sheridan's Yellowstone-verse on streamer Paramount+. Sheridan currently has six series in the works, and two will make their debut before the end of the year.
The Yellowstone prequel 1883 — starring Sam Elliott, Tim McGraw, and Faith Hill — will premiere in December. Mayor of Kingstown, starring Jeremy Renner, will make its debut in November.
To give Yellowstone fans who aren't subscribed to Paramount+ the chance to see these new series, the pilot episodes will be aired on the Paramount Network as a "sneak peek" before moving exclusively to Paramount+.
The Paramount Network has a 'Yellowstone' strategy
According to Chris McCarthy, President and CEO of MTV Entertainment, the delay of season 4 of Yellowstone was due to a specific strategy for growing Sheridan's Yellowstone-verse.
"Our strategy is to make Yellowstone — the massive # 1 hit with more than 10 million fans — into a global hit franchise under the incredible creative vision of Taylor Sheridan's world-building storytelling," Chris McCarthy told Pop Culture.
"These new series will debut on Paramount+ and have special premiere day sneak episodes behind Yellowstone introducing this huge audience to these new stories, allowing us to leverage our linear platforms to fuel the growth of Paramount+ which will stream each series exclusively after episode two."
Yellowstone season 4 premieres Sunday, Nov. 7 on the Paramount Network. Fans will get their first look at Mayor of Kingstown on Nov. 14. The prequel 1883 premieres on Dec. 19.