'Yellowstone' Fans Have 'Never Seen Anything Like' '1883' Promises Spinoff Star Faith Hill
The Yellowstone prequel 1883 is finally starting to come together. Taylor Sheridan has written the pilot script, and three major cast members have been announced. They include Oscar nominee Sam Elliott and country music legends Tim McGraw and Faith Hill.
According to Hill, Yellowstone fans are in for a treat when the spinoff hits Paramount+. She promises they have "never seen anything like" 1883.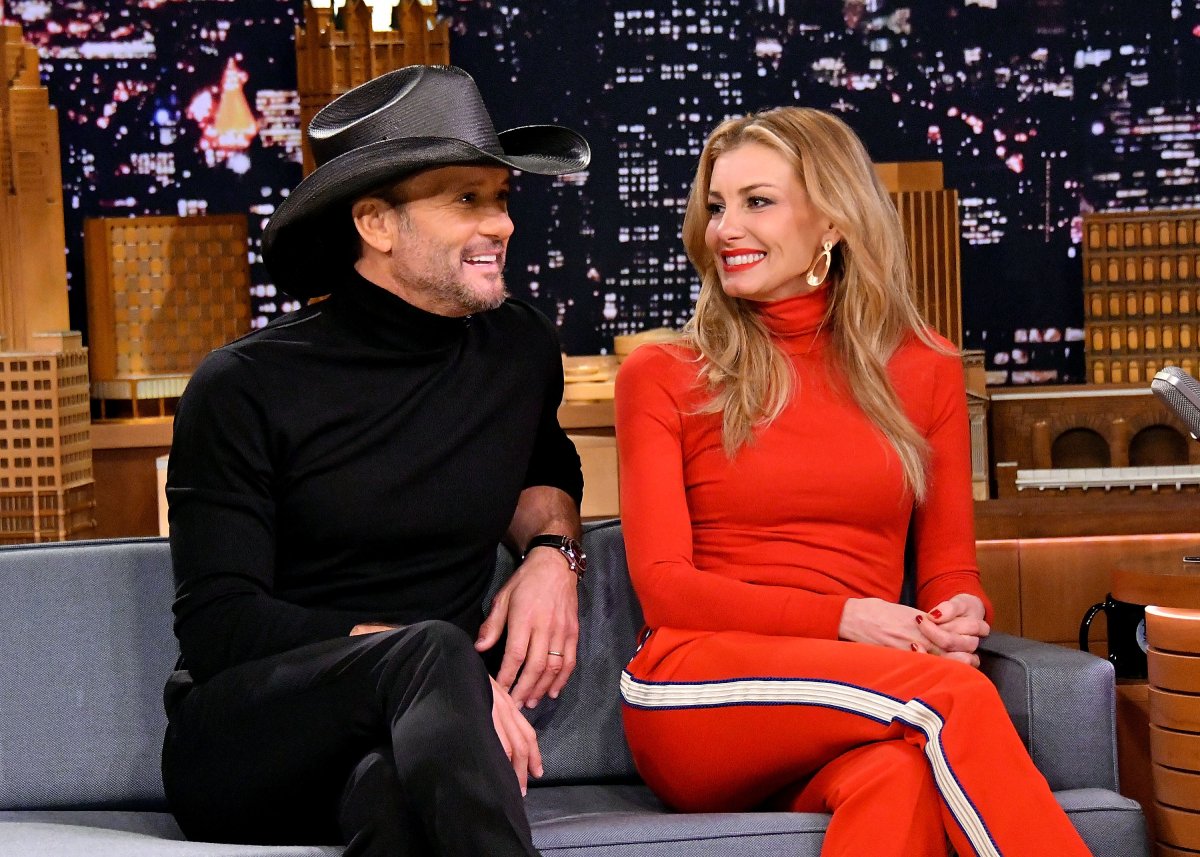 The 'Yellowstone' prequel is about John Dutton's ancestors
In The Paramount Network's top-rated drama Yellowstone, Kevin Costner plays sixth-generation patriarch John Dutton. The series follows him and his family as they fight to save their land from a number of enemies. Including land developers, Native American tribes, and the state of Montana.
The Yellowstone spinoff 1883 will tell the story of John Dutton's ancestors as they migrate from Texas to Montana. According to the official Paramount+ synopsis of the series, 1883 will take a deep dive into Western expansion in the 19th century while telling the story of the Dutton family's quest for their American dream.
"1883 follows the Dutton family as they embark on a journey west through the Great Plains toward the last bastion of untamed America," the description reads. "It is a stark retelling of Western expansion, and an intense study of one family fleeing poverty to seek a better future in America's promised land — Montana."
Country music's power couple is coming to the small screen
McGraw and Hill have been country music royalty for decades, and they've made a lot of music together. Now, fans will get to see them in an entirely new light as the real-life couple is set to play James and Margaret Dutton — John Dutton's ancestors — in 1883.
The couple broke the casting news on their respective Instagram accounts. McGraw posted a video, telling fans they can finally stop asking about his beard. He also posted a photo of the pilot script.
"So excited I can finally share this….I'm joining the Dutton family in the @Yellowstone prequel, 1883, coming to @paramountplus! And my incredible wife @faithhill will be playing Margaret Dutton!!" McGraw wrote.
Faith Hill promises 'Yellowstone' fans that they've 'never seen anything like 1883'
Meanwhile, Hill shared a boomerang of herself holding her 1883 pilot script. In the caption of her Instagram post, the This Kiss singer shared her excitement with fans. She also made a big promise.
"Finally the day has come when I get to share some exciting news with you!" Hill wrote. "I will be playing Margaret Dutton, the original matriarch of the Dutton family in the Yellowstone prequel 1883. Just wait, you have never seen anything like this!"
Kevin Costner chimes in
In response to the casting news, a number of McGraw and Hill's famous friends posted messages of support in the comments. Rita Wilson wrote, "You guys are going to be so good in this."  Martina McBride added: "Yesssssss!!!!' 🙌🔥👏❤️."
On McGraw's casting announcement post, Costner chimed in to offer his opinion. He wrote, "Dutton looks good on you." On Hill's post, Costner commented, "Welcome to the ranch."
The 'Yellowstone' spinoff is a dream job
According to McGraw, landing the role of James Dutton is "truly a dream job." he told Parade Magazine that the Duttons are tremendous characters, and it's a "thrill to be able to bring them to life."
"As a kid growing up riding horses, you think about dream jobs like this and I am just so excited to work with this amazing cast and crew," McGraw said.
Hill described her role as "the opportunity of a lifetime." She says the Duttons are a "formidable family" and it's "an absolute dream to bring such a strong female character like Margaret Dutton to life."
Paramount+ has not yet revealed a premiere date for 1883. Yellowstone season 4 is expected to premiere on the Paramount Network in November 2021.