'Yellowstone' Fans Will Not Believe the Staggering Amount of Money It Takes to Make the Sprawling Western
Yellowstone is a large production that features a cast with an A-list lead that shoots on location outside of Hollywood. Creator Taylor Sheridan made it a priority to have star power and authenticity in his epic western, and that doesn't come cheap.
Yellowstone fans won't believe the staggering amount of money it takes to make the hit cable series.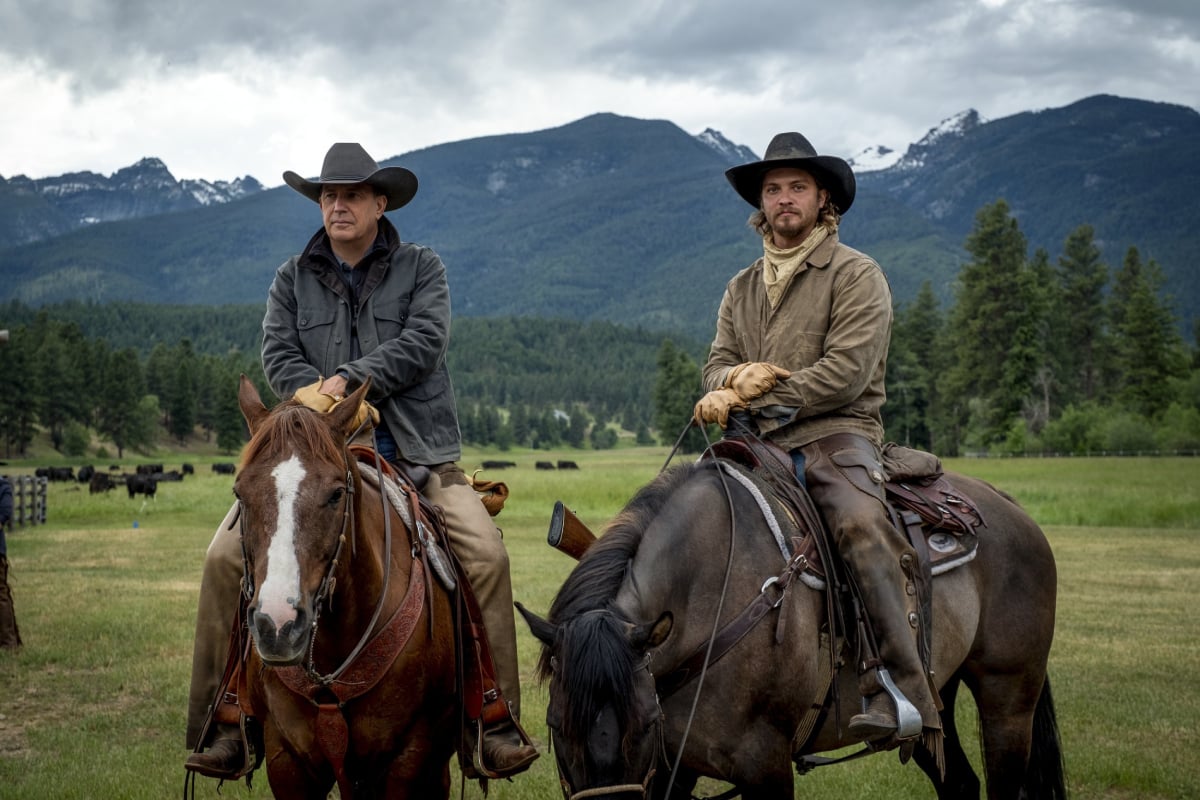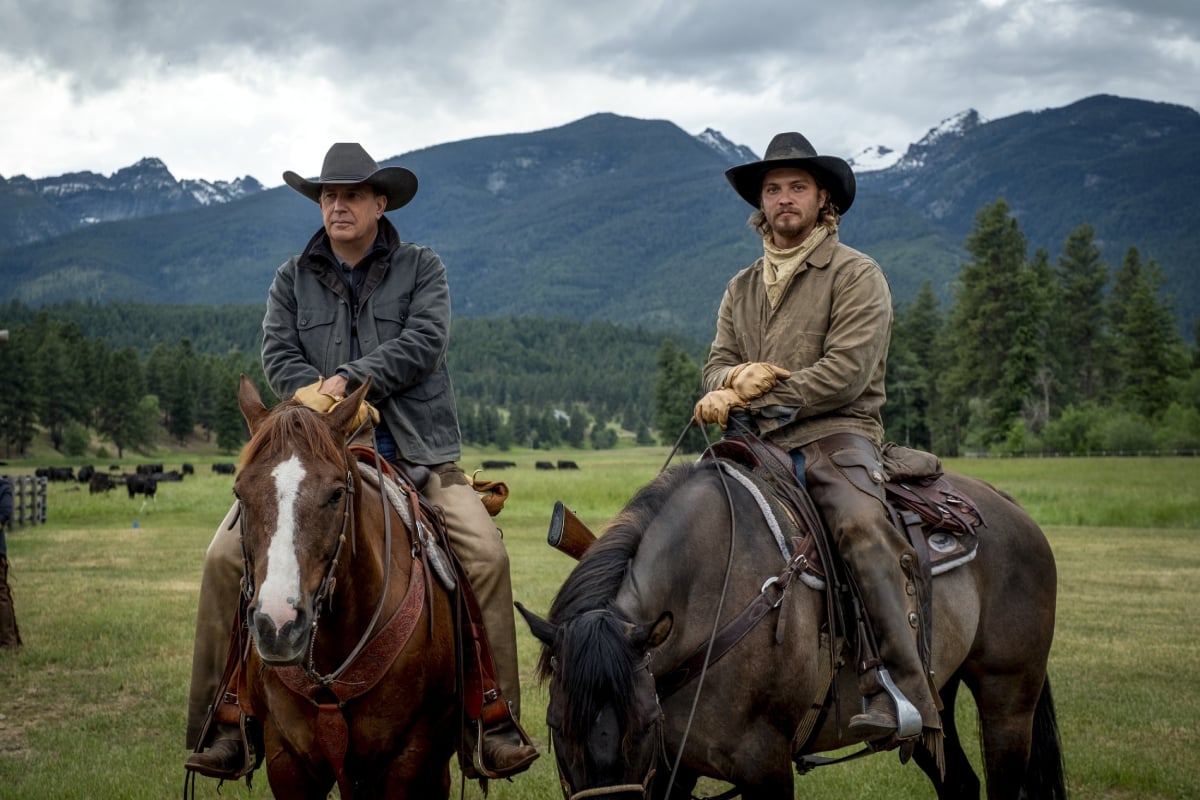 'Yellowstone' is set in Montana, but was filmed mostly in Utah the first three seasons
Yellowstone is set in Montana's Big Sky country, where the fictional Dutton ranch shares one boundary with Yellowstone National Park and another with a local Native American tribe. It's touted as the largest ranch in the contiguous United States, which means it spans hundreds of thousands of acres.
But according to the Salt Lake City Tribune, approximately 75 percent of Yellowstone's production during the first three seasons took place in and around Park City, Utah. The other 25 percent was in and around the 2,500-acre real-life Chief Joseph Ranch near Darby, Montana.
That changed in season 4, though. Due to the cost of the series and changing tax incentives in Utah and Montana, Yellowstone filmed all of the upcoming season in and around Missoula, Montana, as well as the Chief Joseph Ranch (the location of the massive Dutton family log cabin).
Utah offered millions in tax rebates during seasons 1 through 3
One of the reasons Yellowstone chose Utah for the majority of their filming during the first three seasons was the breathtaking scenery and beautiful locations. Another reason was the tax rebates. While filming in Utah, Yellowstone spent about $80 million.
Thanks to the Utah Film Commission, Yellowstone received about $7 million per season in tax rebates from the state of Utah. But the "available funding" for those rebates in fiscal 2021 was "limited" to a total of $8.29 million for all productions in the state. That meant that Yellowstone had to compete with a number of other TV shows and movies for that state-allocated cash.
At the same time, Montana passed a new $10 million tax incentive for TV and film productions. And Yellowstone didn't have any other competition for the money.
Each episode of 'Yellowstone' costs millions
With Yellowstone spending $80 million over three seasons in Utah for just 75 percent of the production, that implies that the total cost was over $105 million. Which breaks down to about $35 million per season and $3.5 million per episode. But, that number doesn't include the salaries of the cast and crew.
When Costner accepted the leading role of John Dutton, it came with a season one contract that paid him $500,000 per episode. The details of his contract for season 2 and beyond haven't been revealed. But it's not likely that he earned any less than that in seasons 2 and 3.
That means, after 29 episodes in the first three seasons, Costner's paycheck alone has been at least $14.5 million.
The main cast also earns six figures each episode
As the series lead, Costner is at the top of the earnings list. But his co-stars are also bringing in hefty paychecks. According to Express, Kelly Reilly (Beth Dutton), Cole Hauser (Rip Wheeler), Kelsey Asbille (Monica Long Dutton), Luke Grimes (Kayce Dutton), and Wes Bentley (Jamie Dutton) are reportedly earning around $200,000 per episode.
Adding up all of those salaries results in a payroll of at least $1.5 million per episode. And, that doesn't include the recurring characters, extras, or production crew.
'Yellowstone' was committed to paying the big bucks
When the Paramount Network (formerly Spike TV) and Sheridan approached Costner to star in Yellowstone, they were ready to drop some serious cash. Their plan is to make bigtime weekly movies and series with A-list stars. According to The Hollywood Reporter, they saw their contract with Costner as a way to let other actors know they are serious.
"The statement we wanted to make was that we're open for business and we're willing to pay top-tier actors whatever their quotes are," then network chief Kevin Kay said ahead of the Spike TV rebrand in 2018. "It sends a message and that's what we want to do."
It's clear that Yellowstone is committing to spending the money if it means star power and theatrical quality productions. And, it's obviously paying off. Seasons 1-3 of Yellowstone are available on Peacock. Season 4 is expected to premiere on Paramount in November 2021.