'Yellowstone': Forrie J. Smith Doesn't Just Play a Cowboy on TV
Yellowstone star Forrie J. Smith plays cowboy Lloyd Pierce on TV. He's also a cowboy in real life. Creator Taylor Sheridan (another real life cowboy) has gone to great lengths to make his representation of ranch life authentic. This includes hiring real cowboys like Smith for the Yellowstone set.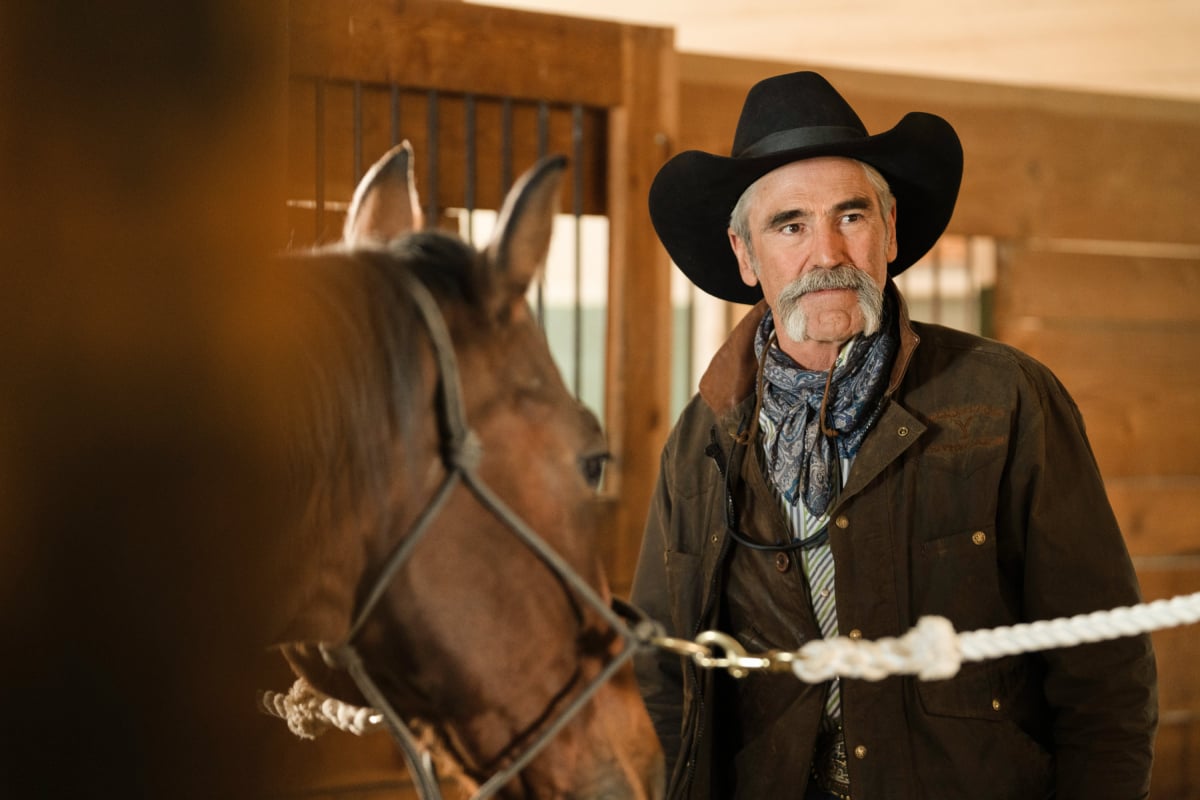 The 'Yellowstone' star grew up on a ranch
Smith grew up in Helena, Montana, where he learned the ropes of ranching, rodeo, and riding horses. It was the family business, as both Smith's dad and grandpa were ranchers who were skilled in rodeo. And, his mom was a barrel racer.
"I fed cows with a team and sleigh when it was 50 below and it was 106 in August when I was setting posts," he recalled.
"My granddad was whining about the cow prices and how he wasn't going to make any money, and I would ask, 'Granddad, why are we doing it?' He looked at me and said, 'Son, we're helping feed our country. We're helping feed America. We're Americans.'"
His years in rodeo have helped his film career
When Smith was just six years old he fell off a horse. But, that didn't stop him. Instead, he told his parents that he wanted to be a stuntman when he grew up. He started competing in rodeo at the age of eight, and he continued to compete for years afterward.
Then, Smith made his transition to Hollywood and worked 25 years as a stuntman. He says that his years in rodeo have been very helpful in the film industry.
"I use a lot of the things I learned from rodeo in the film industry – like breaking things down into steps, thinking positive and not being negative," Smith told Rodeo News. "Thinking about what you did wrong and forgetting it; thinking about what you did right and building on it. Hurry up and wait – that's all learned from rodeo."
The 'Yellowstone' star is more than just a cowboy on TV
Before Sheridan created Yellowstone on the Paramount Network, he was writing Oscar-nominated screenplays like Hell or High Water. Smith was a stuntman for that film, as well as other westerns, like Tombstone and Desperado.
Smith has been working in Hollywood since 1987 as both a stuntman and actor in small bit parts. Yellowstone marks the first time that Smith has landed the role of a series regular. He started out during the first two seasons as a recurring character, and made the jump to full-time in season 3.
Forrie J. Smith is happy people are seeing the cowboy way of life
The modern world has changed things for real cowboys, and Smith says he's happy people are getting to see the story that Yellowstone is telling. The actor/stuntman/cowboy told TV Fanatic that it was special to him that Sheridan brought the cowboy way of life to the small screen.
"I give Taylor a big kiss on the cheek for bringing our culture to the forefront and making a great show out of it," Smith said. "It means a lot to me, but it's kind of too late. They've already got the water table sucked down. They've already subdivided a lot of good grazing land. But [Yellowstone] is telling our story. And I'm glad to see that getting out."
The 'Yellowstone' star says being a cowboy is a never-ending process
Being a cowboy and horseman are "lifetime endeavors," Smith says. He added that "you never quit learning," and days don't always go as planned.
"It's something you just have to wake up everyday, and it's a new day, and you might make some plans, but they might go awry right off when you're working cattle. And you have to go to plan C, D, E, or F," Smith said.
Up until Yellowstone, Smith was still working as a wrangler in between acting jobs. But with more seasons of Yellowstone on the way, it looks like it will be a while before Smith goes back to real-life cowboying anytime soon.
Seasons 1 through 3 of Yellowstone are available on Peacock.
RELATED: 'Yellowstone': Everything You Need to Remember About Season 3 Ahead of the Season 4 Premiere