'Yellowstone': Gil Birmingham Has Been In Way More Than Just 'Twilight'
ARTICLE HIGHLIGHTS
Yellowstone star Gil Birmingham has a degree from USC and was a petrochemical engineer.
Birmingham's career started off with a music video and has lasted over four decades.
Yellowstone is just one of the projects that Birmingham has worked with Taylor Sheridan.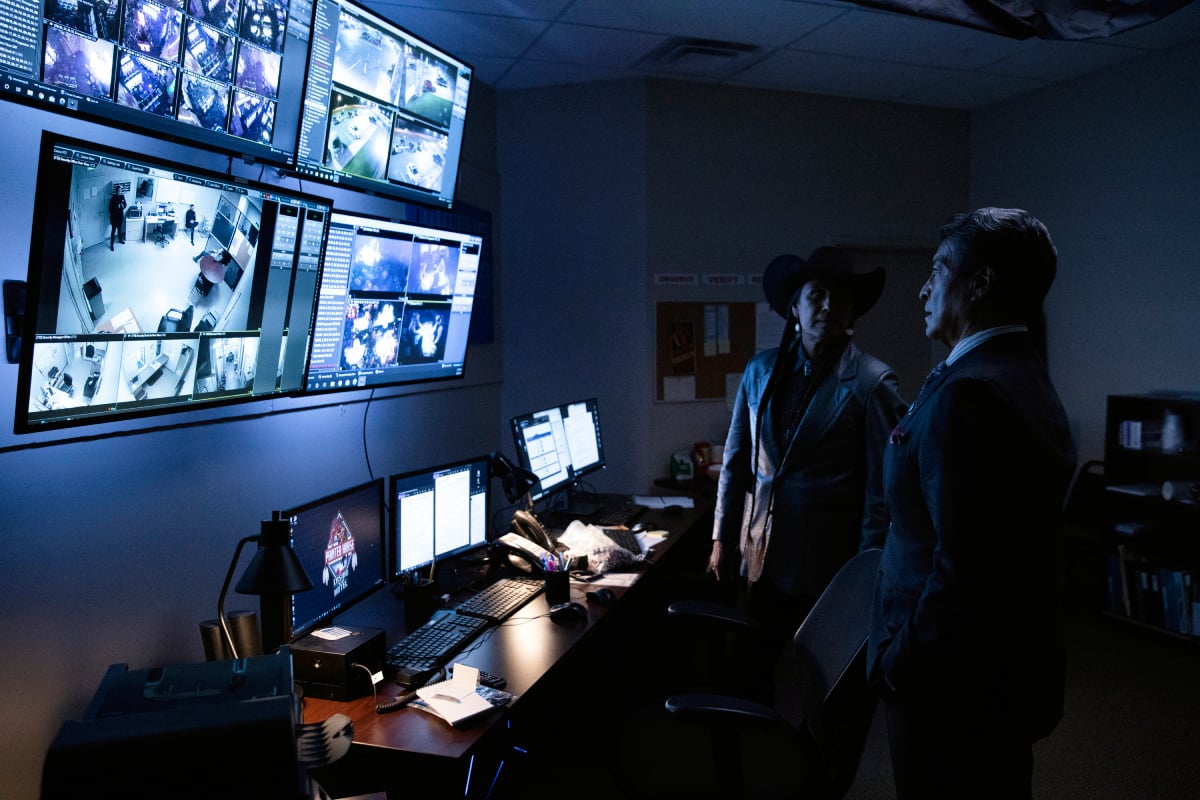 Yellowstone star Gil Birmingham is heading into his fourth season playing Chief Thomas Rainwater, high chief of Broken Rock Reservation. Taylor Sheridan's western is the latest entry on Birmingham's lengthy resume that dates back nearly four decades. As it turns out, the 68-year-old actor has been in way more than just Twilight.
The 'Yellowstone' star has a degree from USC and was a petrochemical engineer
Birmingham was born in San Antonio, Texas in 1953, but he moved a lot as a kid because of his dad's career in the military. Growing up, Birmingham says music was his first love and learned to play the guitar at a very early age.
He earned his Bachelor of Science degree from the University of Southern California and had a career as a petrochemical engineer before he became an actor. He was also a competitive bodybuilder, and in the early 80's a talent scout spotted him at a local gym.
Gil Birmingham's acting career started in a music video
Birmingham's encounter with a talent scout led to his first acting experience, which was appearing in Diana Ross' 1982 music video for her hit song Muscles. This is when he started his transition into an acting career, and he started studying the craft.
In 1986, Birmingham made his television debut in the series Riptide. But it wasn't until the late 1990s that his acting credits started to add up. He appeared in Buffy the Vampire Slayer and Dr. Quinn, Medicine Woman. And he also starred in a few TV movies.
'Twilight' is just one of the 'Yellowstone' star's many credits
In the early 2000s, Birmingham landed a recurring role in the TV series Body & Soul. He also starred in Steven Spielberg's miniseries Into the West, the Gentle Ben TV movies, and Love's Long Journey. Birmingham also appeared in Veronica Mars and Charmed before he landed the role of Billy Black in Twilight.
He went on to appear in all of the Twilight films, and the role became what he was best known for before Yellowstone. In between those films, Birmingham made appearances in a number of TV shows. Including The Mentalist, Wilfred, Vegas, House of Cards, and The Unbreakable Kimmy Schmidt.
Taylor Sheridan loves working with Gil Birmingham
Before he became Chief Rainwater on Yellowstone, Birmingham was a part of a number of other Taylor Sheridan projects. In 2016, the actor played Texas Ranger Alberto Parker in Hell or High Water. He played Martin in Wind River alongside Jeremy Renner and Elizabeth Oleson in 2017.
Then, in 2018 Sheridan offered him the role of Chief Rainwater. Birmingham says he "couldn't be happier that there's a Native American that's portrayed in an educated and powerful way."
"That's more realistic of what our community does have to offer," Birmingham has stated, according to Hispanic Network.
'Yellowstone' star Gil Birmingham says Taylor Sheridan deserves a lot of credit
Birmingham says that Hollywood has given Native Americans more opportunities in recent years to play genuine, complex characters while avoiding stereotypes. He loves that he gets to play a contemporary character in Yellowstone, and Birmingham says Sheridan deserves a lot of credit.
"I think Taylor so brilliantly established a character that's empowered with education, and a means by which he can operate within the guidelines of a system that's been structured, and empowered that character, to be able to operate and reclaim the resources that have belonged to him for centuries," Birmingham said.
The actor also told Indian Country Today that playing a modern character instead of being relegated to period pieces and revisionist roles has given him a platform for his activism.
"I feel a responsibility to represent a Native character who has that strength and determination that all of our ancestors had that survived what they have survived…then to put it in the context of a contemporary piece with that soul to come to it. And based on trying to do everything that he can for his people, for his rez."
Yellowstone season 4 begins with a special two-hour premiere Sunday, Nov. 7 on The Paramount Network.