'Yellowstone': Ian Bohen Auditioned to Play 1 Dutton Before Ryan
On Yellowstone, John Dutton (Kevin Costner) had three sons: Lee (Dave Annable), Kayce (Luke Grimes) and Jamie (Wes Bentley). There are many other cowboys on the show, and Ian Bohen plays Ryan, one of the Yellowstone ranch hands. In a recent interview, Bohen reveals he first met the Yellowstone casting directors to play one of the Dutton boys.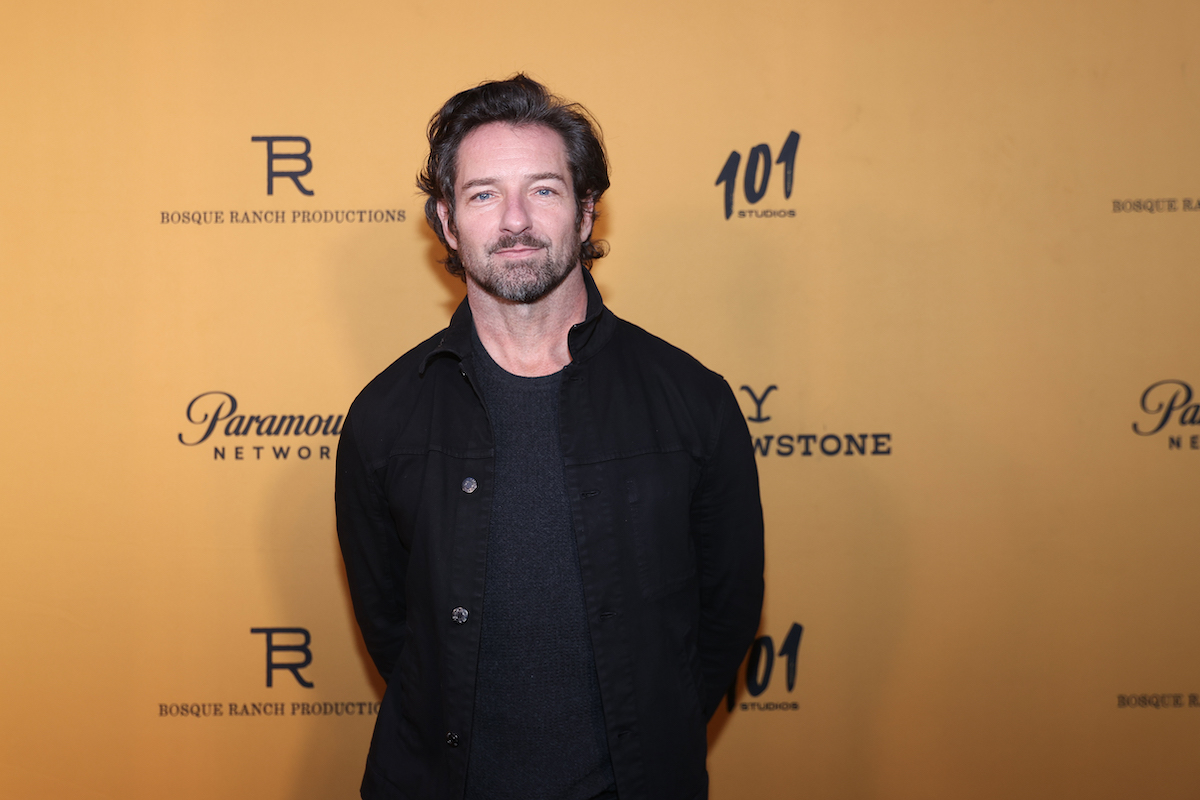 Bohen was a guest on the Inside Out with Paul Mercurio podcast on Jan. 11. He discussed both Yellowstone and the upcoming Teen Wolf: The Movie, in which he reprises his role as Peter Hale, and had some juicy casting stories about both. 
Ian Bohen's first 'Yellowstone' audition was for Jamie Dutton
Bohen's path to Yellowstone began with disappointment. He sent audition tapes in for the role of Jamie Dutton, which Yellowstone fans know went to Bentley. Looking back, Bohen understands. He didn't have the essence for Jamie Dutton's dark side.
"On Yellowstone I read for Jamie Dutton played by Wes Bentley," Bohen said on Inside Out. "Several different audition tapes and of course looking back, no one could play that character but Wes. He is Jamie Dutton and no matter how good my choices were and my tape was, I was never going to get hired ultimately because Wes just is Jamie."
The same thing happened on 'Teen Wolf'
By the time he auditioned for Yellowstone, Bohen already had experience waiting for the right part to come to him. Peter Hale wasn't the first Teen Wolf audition he had either. 
"I read for Deaton, the animal vet," Bohen said. "And what I always tell people is they hire essence. The creator hires the essence of the character and you can't out act that person. Seth Gilliam, when he went in and did his role, it was just that's Deaton. There's no way around it. They just walk in and you know it even before they start talking."
The 'Yellowstone' and 'Teen Wolf' casting directors still remembered a good audition
Bohen isn't trying to say you shouldn't work too hard because it's all about your essence. You should still do your best, and the casting directors will find a role that suits you. It doesn't always work out, but it does when it's meant to.
"Thankfully in both instances, they asked me to read for other roles," Bohen said. "Of course you accept and they come up with something that matches you, or they make a new character or they move things around. By the grace of God are part of it. And then you've got a foothold and then you can climb up. That's what happened with both of these shows. It's attrition. You can't quit, you can't get down on it."
Bohen set the scene of a casting office shuffling actors' headshots to mix and match the right prospect for the right role.  
"On the headshot board your picture is kind of over to the side," Bohen said. "They're just looking for somewhere to put it but at least you're on the board."