'Yellowstone': Jefferson White Hints That 1 Moment From Season 1 Could Change Everything For Jimmy
Yellowstone fans first met Jefferson White's Jimmy Hurdstrom back in season 1 when he was just a clueless juvenile delinquent. By the end of season 3, Jimmy had become a man, got himself a girlfriend, and discovered his love of rodeo.
But things didn't end on a positive note for the ranch hand. Heading into season 4, White hints that one particular moment from Jimmy's early days on the Dutton ranch could change everything for his character.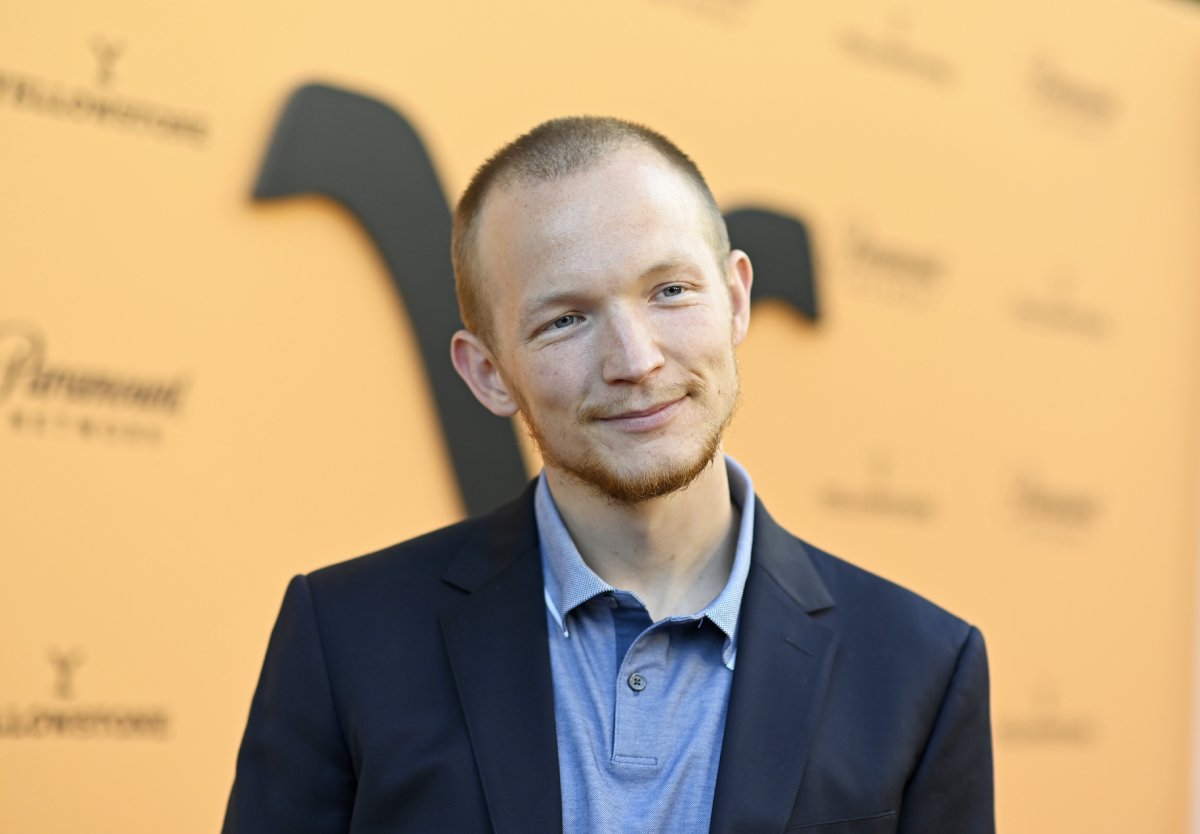 The 'Yellowstone' star had no idea what he was getting himself into
Ever since Jimmy joined the bunkhouse crew in season 1, he's been on quite a journey. White told Decider that when he got the job, he had no idea what was in store for his character or for himself as an actor.
"Jimmy's wild ride has also corresponded with a wild ride for me because I really had no idea what I was signing up for when I got this job," White explained. "It's been a really incredible journey so far. Everything Jimmy ends up learning to do or experiencing, I'm also learning to do or experiencing for the first time. I had never ridden a horse before I accepted this job. I certainly had never gotten on a bucking horse. All of his stuff was very, very new to me."
Jimmy Hurdstrom is conflicted at the end of season 3
Jimmy found his love for the rodeo in season 2 when he started bronc riding. Then in season 3 he also found his girlfriend on the rodeo circuit. Eden Brolin joined the cast as barrel racer Mia, and she's been pushing Jimmy towards joining her in the circuit full-time. But after his horrific injury, Jimmy promised John Dutton (Kevin Costner) that he would stay loyal to the Yellowstone ranch and took the brand.
In season 3, White says that Jimmy learned more about what it means to wear the brand, and the deadly consequences of betraying it. Jimmy has just started to figure out what he signed up for, and it's creating some conflict.
"He is really conflicted. He has this sense of loyalty to John Dutton, to Rip, to Lloyd, to these people that have taken him in and given him a sense of community and belonging for the first time in his life. Mia, however, sees him in a way that none of them do," White said. "He feels torn in half because he realizes that he has to choose between his life in the rodeo and his life on the ranch. They are mutually exclusive."
A moment from 'Yellowstone' season 1 could change everything for Jimmy
During an episode of the YouTube series Stories from the Bunkhouse, White hinted that things could change drastically for his character in season 4. The actor explained that a secret from season 1 could result in Jimmy's departure from the Dutton ranch.
Back in the first season, Jimmy befriended Fred Myers (Luke Peckinpah) before Rip Wheeler (Cole Hauser) fired him for disobeying orders. Fred was then taken to the train station, which is Yellowstone code for killing someone who has betrayed the brand. According to White, if Jimmy finds out the truth about Fred, everything could change.
Jimmy Hurdstrom doesn't know what it means to go to the train station
White explained that Jimmy has never found out what it truly means to go to the train station. Instead, he thinks that Fred got fired and left.
"Would you continue to work on a ranch where, if you f—ed up, they killed you?" Jimmy asked his co-stars Ian Bohen and Denim Richards in the clip. "I just think that Jimmy couldn't live with the guilt of knowing that Fred was killed for beating him up."
Jimmy will struggle in 'Yellowstone' season 4 if he founds out the truth about Lloyd
White believes it would be bad for Jimmy to find out the truth about what happened to Fred. But what he would really struggle with is finding out that it was Lloyd (Forrie J. Smith) — his mentor and good friend — carried out the murder.
The fact that Lloyd has taken the time and energy to teach Jimmy means the world to him, White says. With Jimmy not having family, finding out that Lloyd murdered his friend could destroy him.
Fans will find out what happens to Jimmy when Yellowstone season 4 premieres this fall on the Paramount Network.
RELATED: 'Yellowstone' Season 4 Casting Shake-Up Has Fans Convinced Beth Dutton Survived the Season 3 Finale