'Yellowstone': Jen Landon Is Not the Only Star To Get a Serious Upgrade for Season 5
Paramount Network finally announced that season 5 is officially happening – and Jen Landon and another one of her co-stars got upgraded to series regulars.
ARTICLE HIGHLIGHTS
Yellowstone ended season 4 as one of the most-watched shows on TV.
Paramount Network finally announced that season 5 is officially happening.
They also upgraded Jen Landon and another – more surprising – star to series regulars.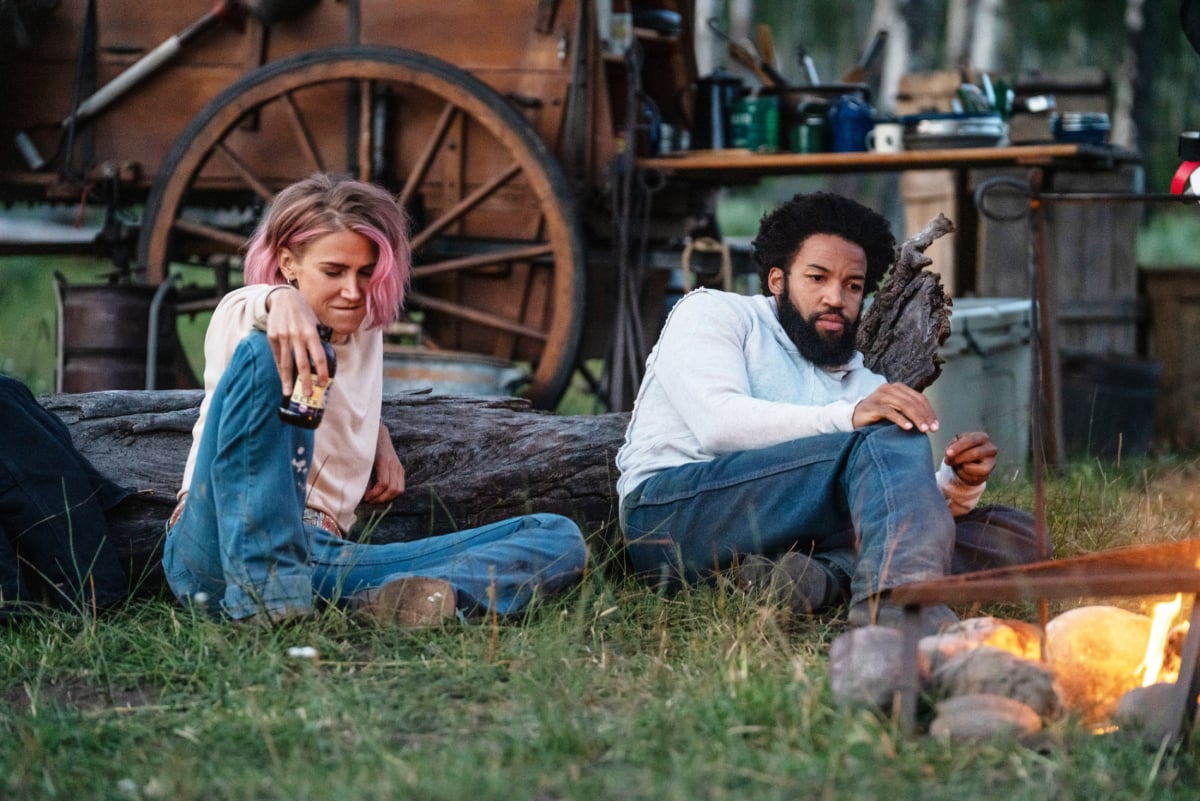 Yellowstone fans knew this was coming. But it's nice to get some confirmation. The Paramount Network has officially renewed the series for season 5. What's more, Taylor Sheridan's drama has upgraded Jen Landon's Teeter to a series regular. But she's not the only one.
'Yellowstone' season 4 won big in the ratings
Yellowstone quickly became the crown jewel in the Paramount Network lineup after it's debut in 2018. But things went to the next level for the drama during season 4, thanks to a huge growth in viewership.
In a world where traditional TV ratings are constantly declining, the Yellowstone season 4 premiere scored 14 million viewers. The finale did even better, with more than 15 million people watching. These numbers make the western one of the most-watched scripted series on TV.
"Yellowstone's record-breaking performance proves we've tapped a cultural nerve and unleashed a passionate audience from the center of the country to each of the coasts," Chris McCarthy, President and CEO of ViacomCBS Media Networks, said in a statement, per Deadline.
The Duttons are 'America's Favorite Family'
McCarthy continued his comments about the season 5 renewal by praising Yellowstone series lead Kevin Costner (John Dutton) and the "incredible cast." Which includes Kelly Reilly (Beth), Wes Bentley (Jamie), Luke Grimes (Kayce), and Cole Hauser (Rip Wheeler).
"Kevin Costner leads our incredible cast who make the Duttons America's favorite family and, this new season is sure to be another one fans won't want to miss," McCarthy said.
Executive producer and 101 Studios CEO David C. Glasser added, "We are honored to be able to bring audiences another season of Yellowstone. The continued growth in viewership and the recent recognition from the guilds bolsters our commitment to continue to bring groundbreaking entertainment to audiences."
'Yellowstone' Jen Landon got a serious upgrade for season 5, but she's not the only one
Along with the announcement that Paramount Network had renewed Yellowstone for season 5, it was also revealed that two cast members had been promoted to series regulars. Jen Landon — who joined the series in season 3 as ranch hand Teeter — is now a full-time cast member.
Also, Kathryn Kelly — who fans first met in season 4 as vet tech Emily at the Four Sixes Ranch in Texas — has also received a promotion. However, this casting announcement led to a lot of questions because the last time fans saw her, she was leaving the Yellowstone Ranch and heading back to Texas with Jimmy Hurdstrom (Jefferson White).
Jefferson White is also returning for another season
When season 4 ended with Jimmy and Emily returning to the Four Sixes, many fans immediately suspected that the couple would be leaving Yellowstone and moving to the upcoming spinoff 6666.
However, that might not be happening as soon as expected. In addition to naming Kelly a series regular for season 5, Yellowstone also included White on the cast list. This has fans wondering how Jimmy and Emily will be included in the storylines.
Will they remain in Texas like they were for the majority of season 4? Will the 6666 spinoff happen during Yellowstone season 5? According to White, even he doesn't have the answers.
"As far as the spinoff goes, I don't think you'll be surprised that I, Jeff/Jimmy never have any idea what the f*ck is going on, and any time I think I do, Taylor [Sheridan] does something better and cooler than I ever could've imagined," White told the Whiskey Riff Raff podcast.
Pre-production for 'Yellowstone' season 5 begins in March
One thing that is for sure is that Yellowstone season 5 will be back on the Paramount Network before the end of the year. Glasser says that creator Taylor Sheridan is "deep into season 5" now. And, he's "got some incredible ideas" that Glasser believes audiences will be "really excited about."
According to Montana newspaper the Ravalli Republic, the current plans for Yellowstone season 5 "call for pre-production work to begin in mid to late March, with filming to get underway May 15 and run through the middle of August." Glasser says that fans should expect a premiere "in the fall."
Yellowstone seasons 1 through 3 are available on Peacock. Season 4 is expected to hit the streamer in late March or early April.