'Yellowstone': Kelly Reilly's Cryptic Post Sends Fan Theories About Beth's Fate Into Overdrive
Yellowstone season 3 had an explosive ending and left the fate of three Dutton family members up in the air. John (Kevin Costner), Kayce (Luke Grimes), and Beth (Kelly Reilly) were under attack, and fans have been wondering who made it out alive.
They have also been sharing their theories on social media. Thanks to a new cryptic Instagram post from Reilly, fan theories about Beth's fate have now gone into overdrive.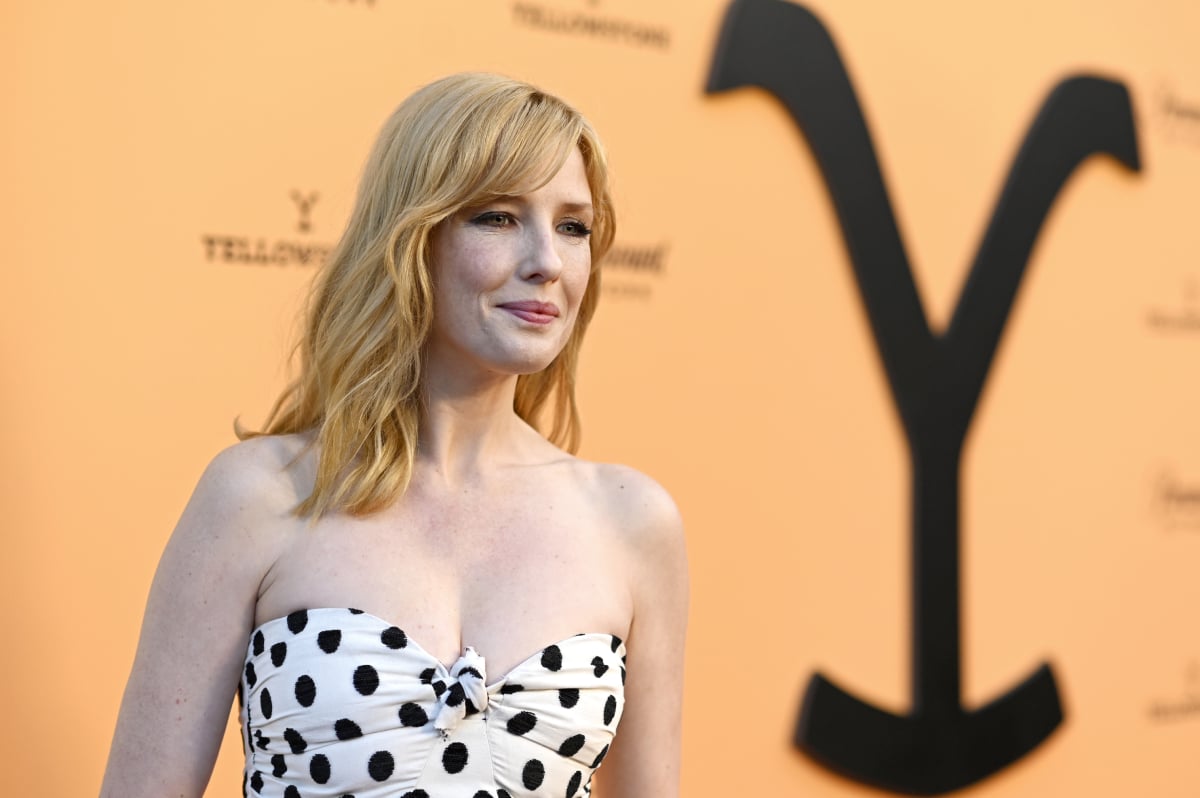 'Yellowstone' fans can't wait for season 4
Season 3 of Yellowstone ended in August 2020. Ever since, fans have been on the edge of their seats waiting for new episodes. They've also been throwing around numerous theories about who lived and who died. And there's been questions about who was behind the attacks.
In the final moments of season 3, fans saw John get shot on the side of the road while helping a woman change her tire. They also witnessed a bomb explode in Beth's office and armed masked men enter Kayce's office.
No one is safe, and many are convinced that Jamie Dutton (Wes Bentley) is to blame.
The 'Yellowstone' universe is expanding
During the break between seasons 3 and 4, a lot has happened in the Yellowstone universe. Creator Taylor Sheridan signed a massive deal with CBS Viacom, which means a prequel and a spinoff is in the works.
The Yellowstone prequel Y:1883 will give fans a look at the history of the Dutton family. The series will follow John Dutton's ancestors as they head west. Fans will see the family settle down and homestead the land that eventually becomes the iconic Dutton Yellowstone Ranch.
Meanwhile, the spinoff 6666 will be based on the real-life Four Sixes Ranch in Texas. This massive property is one of the largest ranches in the United States. It spans 260,000 acres, the size and scope of an entire county.
Kelly Reilly has confused fans with her vague Instagram post
While fans wait to find out if Beth made it out of season 3 alive, Reilly recently got fans talking thanks to a cryptic Instagram post.
On April 30, she posted a beautiful pic from Texas while riding a horse. In the caption she wrote, "Dream come true riding out on the 6666 ranch today."
Immediately, fans started wondering if this post was a clue to Beth's fate. One follower asked, "If she's at 6666 ranch does that mean she survived the season 3 finale?" A second fan really put some thought into Reilly's post.
"If I want to analyze her words, dream come true, Beth always wanted to learn how to ride a horse! And being with Rip!! So let's hope she's combining both riding a horse with Rip while filming at the ranch 6666," the fan wrote.
Will Beth Dutton be the star of the new 'Yellowstone' spinoff?
Other fans are wondering if Reilly's post suggests that Beth is going to be the star of the new 6666 spinoff. Some have also speculated that Yellowstone will have a crossover event with 6666. Maybe Beth and Rip Wheeler (Cole Hauser) will choose the famous ranch as their honeymoon destination?
There's also the possibility that Reilly was simply at the Four Sixes Ranch for a little rest and relaxation. She might not be part of the spinoff at all.
In another post, Reilly posed with Sheridan's wife Nic. Which makes sense, considering the news that just broke about a major purchase the Yellowstone creator just made.
Taylor Sheridan just bought the Four Sixes Ranch
The most likely explanation is that Reilly was in Texas to enjoy the Four Sixes Ranch because Sheridan just bought it. According to KCBD Channel 11, it was put on the market in December and the director/writer is now under contract.
The ranch reportedly had an asking price of $347.7 million. However, the actual offer that was made on the property is unknown. Once the sale is finalized, Sheridan will be free to film his new spinoff anywhere he chooses on the property's hundreds of thousands of acres.
Yellowstone actually shot a few scenes at the Four Sixes Ranch during season 3. Considering Sheridan just bought the most expensive film set in history, it's very possible Reilly and her co-stars will be spending a lot of time at the 6666 for both business and pleasure.
Yellowstone season 4 is expected to premiere on Paramount Network in June. Seasons 1 through 3 are available on Peacock. Premiere dates for 6666 and Y:1883 have not been revealed.