Kelsey Asbille Claims to Have Native American Ancestry But It Hasn't Been Verified
Yellowstone is a captivating family drama that is filmed on a Montana Native American reservation. But while the show has taken steps to show its sensitivity to Native American culture, it's also appeared a bit tone-deaf with regard to at least one casting decision. It's starting an important conversation about the opportunities for Native Americans as actors. 
Read on to find out more about the casting controversy and how one actor's claims of Native American ancestry were called into question.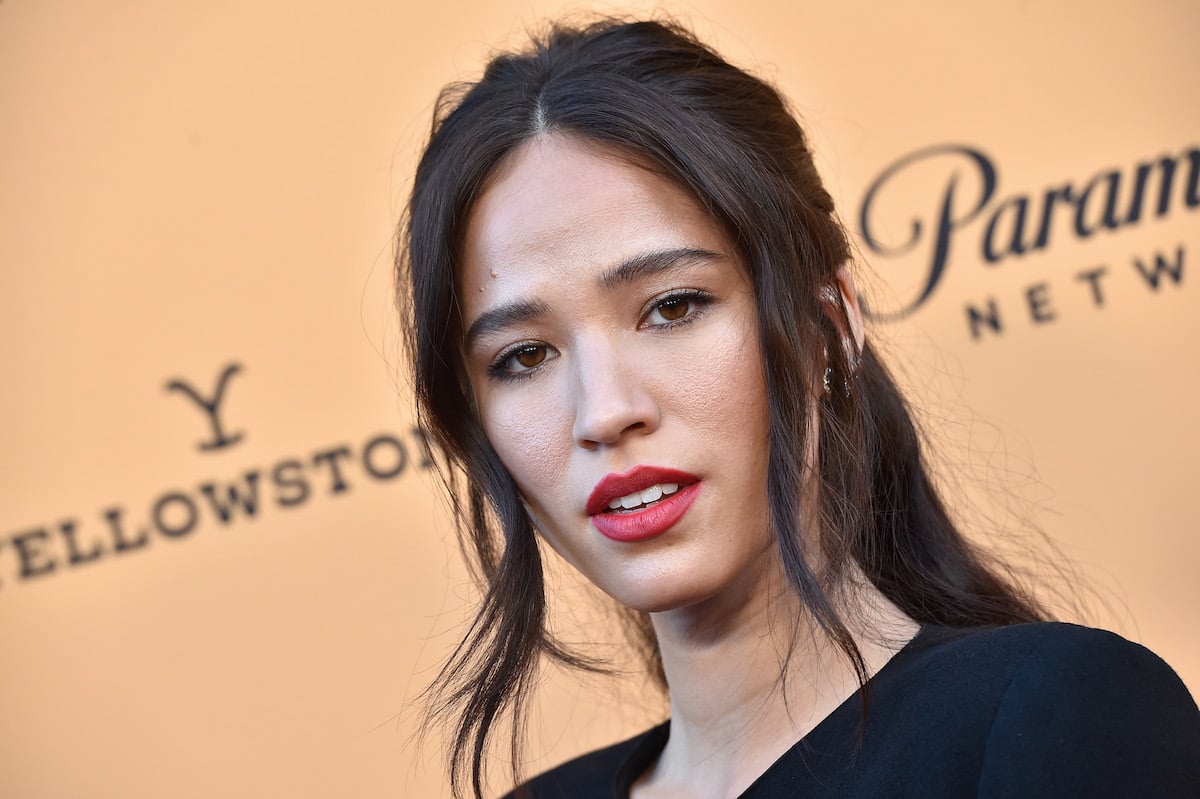 Casting criticism aside, 'Yellowstone' has made efforts to honestly portray Native American culture
According to IMDb, Yellowstone is a drama that debuted in 2018. It revolves around a Montana ranching family named the Duttons and their attempts to protect their land and riches from others. It stars Kevin Costner as the lead and head of the family. It also stars an actor named Kelsey Asbille in the role of Monica Dutton. 
There has been a casting controversy surrounding Native American representation on the show (more on that below), but they have tried to get their depiction of Native American culture right. According to Variety, creator Taylor Sheridan has reached out to Crow Nation tribe chairman AJ Not Afraid to ask if they could film on the tribe's Montana Reservation. Not Afraid said the show's creative team took a more measured approach than one might expect: 
"Our perception had always been more stereotypical, but here the folks at the show came out and reckoned the terrain and the people, and they got a better taste of the native side." 
The controversy surrounding Kelsey Asbille's casting
There is a startling lack of opportunities for Native American actors, and Asbille's casting raised questions about Yellowstone's role in that. According to BuzzFeed, Native American actor Adam Beach called out Yellowstone's production team for casting Asbille due to her not being a Native American. 
The report goes on to state that while Asbille has claimed to be of Cherokee ancestry as well as being part Asian-American, a formal inquiry to the tribe showed no record of her as a descendant. Kelsey Asbille's nationality has yet to be verified. Neither Asbille, Costner, or Sheridan have responded to the controversy.
Native American actor Wes Studi clarified why Native American roles like this are so fiercely held onto: because they don't get opportunities for other roles. 
"If it was more of a level playing field — where our Native actors were being cast as leads in How to Get Away With Murder or Grey's Anatomy, where they can just be a human being — then there wouldn't be this need for us to be protective of the roles that are just for us.

But the truth is, our Native actors aren't getting the chance to audition for those roles. We don't get the same opportunities as other groups, so that makes every Native role precious."
The past roles of Kelsey Asbille
Asbille's had an active career outside of her work in Yellowstone. According to her IMDb profile, she has 24 credits on her resume. She starred in season four of the TV adaptation of Fargo. She also worked with Sheridan on the 2017 film Wind River. 
She got her start in show business on a Disney Channel Show, playing Dakota on The Suite Life of Zack and Cody. Following that appearance, she was on four seasons of the teen drama One Tree Hill. 
Certainly, no one is taking issue with Asbille's work on the show or her continued presence there, but it does raise important questions surrounding the casting and representation of Native American actors.