'Yellowstone': Kevin Costner Makes a Whopping $500,000 Per Episode — But What About the Rest of the Cast?
Yellowstone is a sprawling western that has a theatrical quality despite being on the small screen. For many, what really makes Taylor Sheridan's series stand out is the cast, led by Oscar-winner Kevin Costner.
But assembling that much talent comes with a hefty price tag. How much money do the Yellowstone stars make?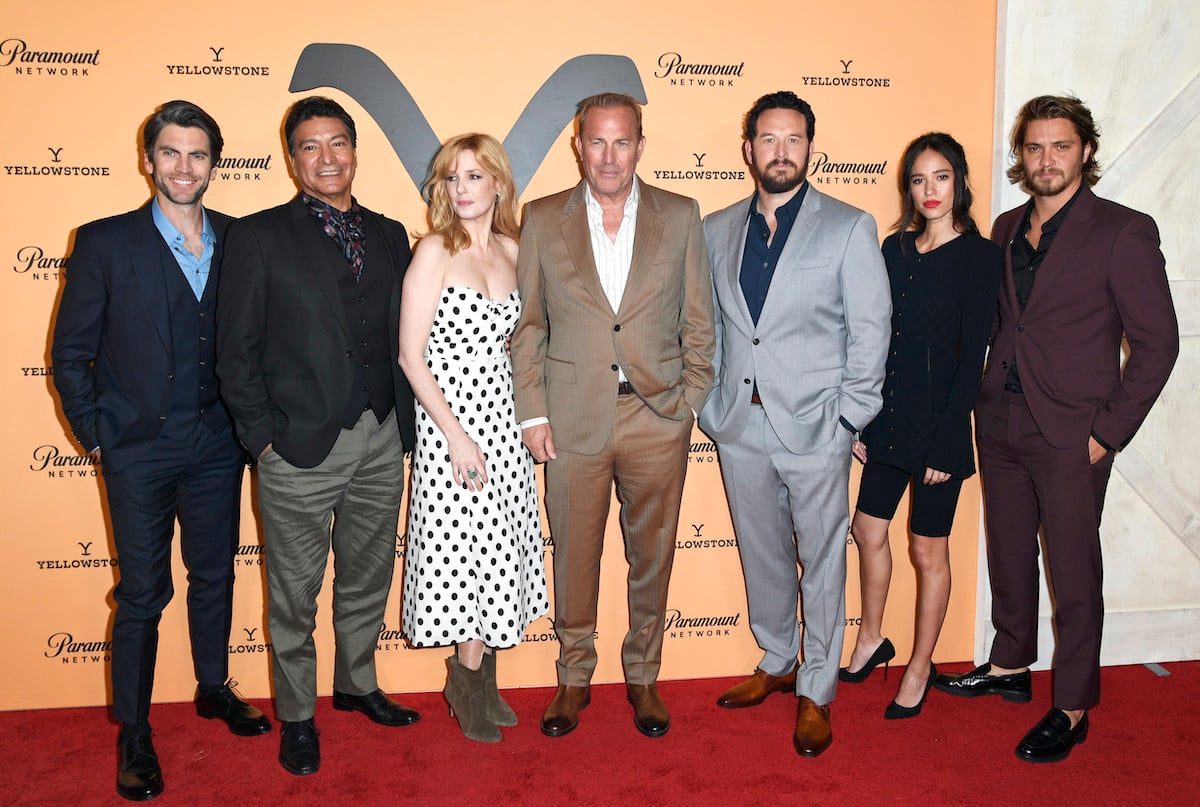 'Yellowstone' star Kevin Costner makes $500,000 per episode
Costner stars as sixth-generation patriarch John Dutton on Yellowstone, the man at the center of Sheridan's story. The role marks the A-lister's first turn as the lead of an ongoing TV series, with his only other foray into TV being the limited series Hatfield & McCoys, for which he won an Emmy.
To the surprise of many in the industry, Costner ended up inking a deal for season 1 as a producer and lead actor that paid him a whopping $500,000 per episode.
The details of his contract for season 2 and beyond haven't been revealed. But considering the success of Yellowstone, there's no way his episode rate has gone down. That means that over the first three seasons and 29 episodes, Costner's paycheck has been at least $14.5 million.
The Paramount Network was sending a message with Kevin Costner's contract
When Spike TV rebranded into the Paramount Network in 2018, the plan was to make big-time weekly movies and series with A-list stars. According to The Hollywood Reporter, they saw their contract with Costner as a way to let other actors know how serious they were.
"The statement we wanted to make was that we're open for business and we're willing to pay top-tier actors whatever their quotes are," then network chief Kevin Kay said ahead of the Spike TV rebrand in 2018. "It sends a message and that's what we want to do."
The 'Yellowstone' secondary leads also earn six-figure paychecks every episode
There's no doubt that adding Costner to the cast helped turn Yellowstone into the phenomenon that it is now. The Paramount Network's investment into his star power and talent brought viewers in on day one. And the audience continues to grow.
But Costner isn't the only talent that makes Yellowstone so good. Every one of the series' secondary leads brings their A-game to every episode — Kelly Reilly (Beth Dutton), Cole Hauser (Rip Wheeler), Kelsey Asbille (Monica Long Dutton), Luke Grimes (Kayce Dutton), and Wes Bentley (Jamie Dutton).
According to Wide Open Country, each one is also earning six figures for each and every episode. And that adds up to millions each season.
The secondary leads reportedly earn $200,000 per episode
All of these secondary leads reportedly earn $2 million per season. And since each season (except for season 1) features 10 episodes, that breaks down to $200,000 per episode.
As for the recurring cast, which features actors like Jefferson White (Jimmy Hurdstrom) and Gil Birmingham (Chief Rainwater), the details of their contracts aren't clear. But, the assumption is that they do make less than the lead characters due to less screen time.
'Yellowstone' is an expensive show to make
Costner and the rest of the Yellowstone leads bring the show's payroll to about $1.5 million per episode. But that's just a percentage of what each episode costs to make. By the time you add in the rest of the cast salaries, crew salaries, extras, and the costs for locations, props, costumes, and equipment, each episode costs more than $5 million.
The cable series does receive millions in tax incentives each season to offset some of that cost. During seasons 1 through 3, they mostly shot in and around Park City, Utah, due to the state issuing a $7 million tax rebate each season.
But, funding was limited in Utah for season 4 and Yellowstone had to compete with a number of other productions for the cash. At the same time, Montana passed a new $10 million tax incentive with almost no competition. As a result, Yellowstone moved production for season 4 entirely to the state of Montana.
Seasons 1 through 3 of Yellowstone are available on Peacock. Season 4 is expected to premiere in November on the Paramount Network.