'Yellowstone': Kevin Costner Teased John Dutton's Fate Months Ago
The 'Yellowstone' season 4 premiere is almost here! And it cannot come soon enough for fans. After that season 3 finale cliffhanger that left the fate of most of the Dutton's up in the air – fans want to know who lives, who dies, and who survives. But Kevin Costner teased his character's fate months ago.
ARTICLE HIGHLIGHTS
The 'Yellowstone' season 3 finale left most of the Dutton family's fate up in the air
Kevin Costner actually hinted at John Dutton's fate in a cryptic post months ago
'Yellowstone' is giving fans a 2-hour season 4 premiere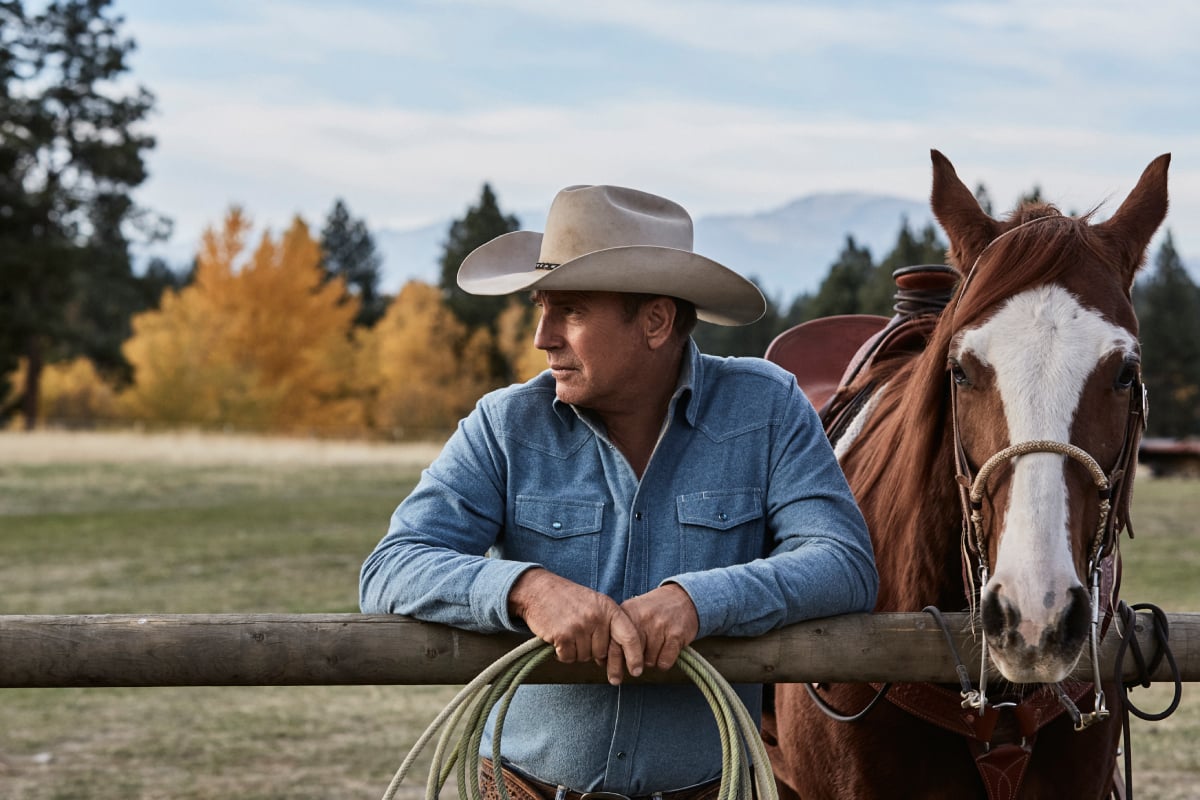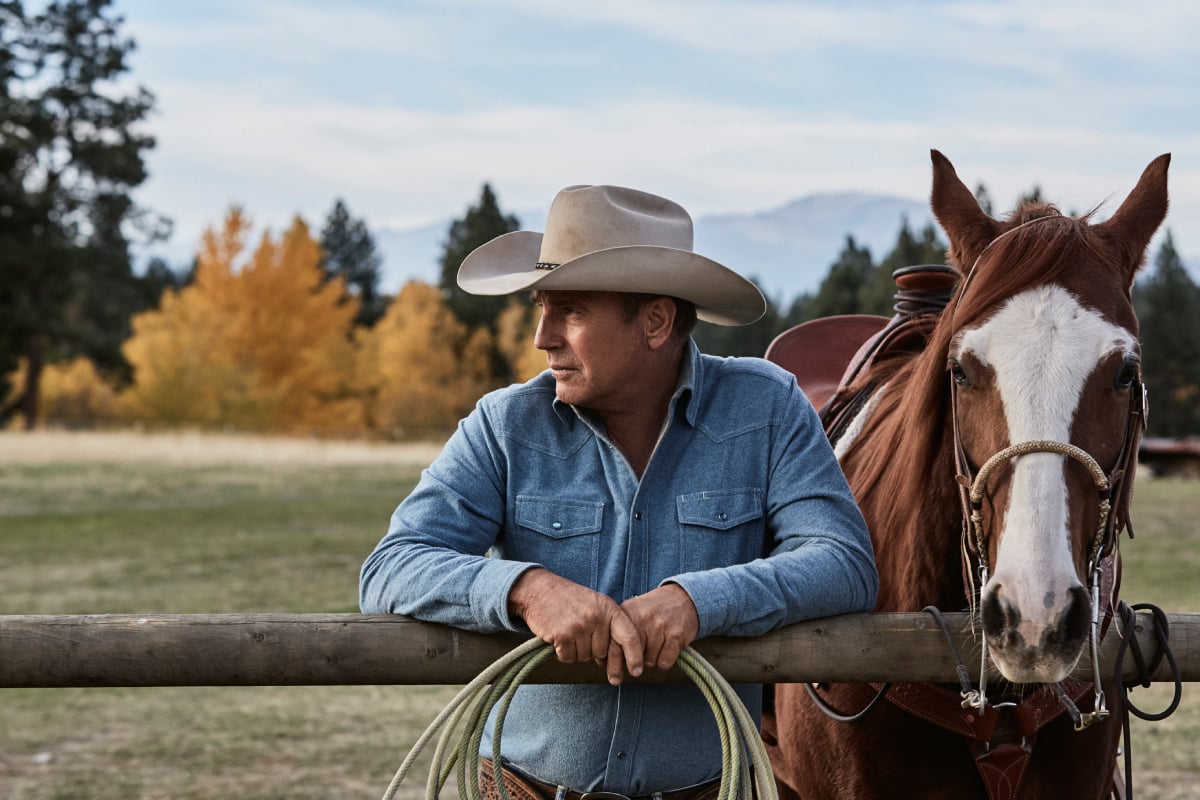 Yellowstone season 4 is almost here. This means fans will soon find out the fate of John (Kevin Costner), Beth (Kelly Reilly), and Kayce Dutton (Luke Grimes). For more than a year, fans have been debating about who lived and who died in the explosive season 3 finale.
The promotional push for the upcoming season hasn't given fans many hints about who made it out of last season alive. But Costner actually teased his character's fate months ago.
'Yellowstone' season 4 — 'One leader falls, another rises'
Ever since Yellowstone announced in early July that season 4 was coming this fall, Taylor Sheridan's western has been releasing promos and teasers for the highly-anticipated season. In one released in late September, Thomas Rainwater (Gil Birmingham) can be heard saying, "One leader falls, another rises," while a brief clip appears of John on the side of the road after being shot.
At the end of the clip, Yellowstone warns fans once again that "everybody pays" in season 4. In the final seconds, a body is seen being dragged on the ground while a familiar voice says, "We're at war, you and me." This had some fans wondering if John Dutton was the "leader" Rainwater was referring to.
Will John Dutton live or die?
One fan wrote in the comments, "Wait? What?!! Who fell? No way John Dutton is going out like that." Another fan responded, "Don't worry he'll make it." This sparked a discussion that had fans insisting that John Dutton was "too tough to die."
"What would happen to the show if they killed off the main character? Would you honestly keep watching?" one fan asked.
Another shared: "Don't get me wrong, I love John too. His death would change the whole dynamic of the show. I might make it past his death, but I wouldn't like it. Same with all of the characters, really. It's like they were made to work together. Amazing cast."
Kevin Costner teased his 'Yellowstone' character's fate months ago
Back in December 2020, Costner told Good Day New York that he couldn't say whether or not he would be back for season 4. But he did promise fans "an ending" he hoped they would enjoy.
"I can't say. There's an ending that you're gonna see, hopefully it's a powerful one for you," Costner said.  "I try to make things and be a part of things that have a dramatic arc to them. Just try to enjoy it right up to the end if you can."
That was pretty much the last thing Costner said about season 4, other than a brief comment on Instagram when the trailer for the new season dropped. That's when the Oscar winner wrote, "I don't know if you're ready for this one."
Rip Wheeler finds John Dutton in season 4 preview
Yellowstone has been extremely careful when it comes to keeping John, Beth, and Kayce's fates a secret. The Paramount Network drama hasn't included any new footage of the characters in the season 4 promotional materials.
The only exception is one brief clip that sees Rip Wheeler (Cole Hauser) finding John on the side of the road after getting shot. Rip runs to the Dutton patriarch and says, "John, don't die on me now. Not like this. You hear me!"
'Yellowstone' season 4 begins with a two-hour premiere
When Yellowstone does finally premiere, cable's highest-rated drama will treat fans to a special two-hour episode. While speaking at a Deadline event in May, Hauser joked that the season 4 premiere episode should be titled, "The Wrath of Rip."
"Everybody's in danger in Montana after that," Hauser said.
The Good Will Hunting alum doubled down on that notion in a recent promotional video, when he told fans that "Everybody's gonna get f***ed up" when Yellowstone returns for season 4.
Yellowstone season 4 premieres Sunday, November 7 on the Paramount Network. Fans can catch up on seasons 1 through 3 exclusively on Peacock.