Yellowstone': Kevin Costner Teases John Dutton's Fate Amid News He Is 'Exhausting Himself' Finishing Season 4
Yellowstone season 4 is coming soon, but for many fans it can't get here fast enough. In early September — more than a year after the explosive season 3 finale — the Paramount Network finally dropped the trailer for the upcoming season.
Many of the Yellowstone stars shared the clip on social media. Including Kevin Costner (John Dutton), who teased his character's fate amid reports he's "exhausting himself" while finishing season 4.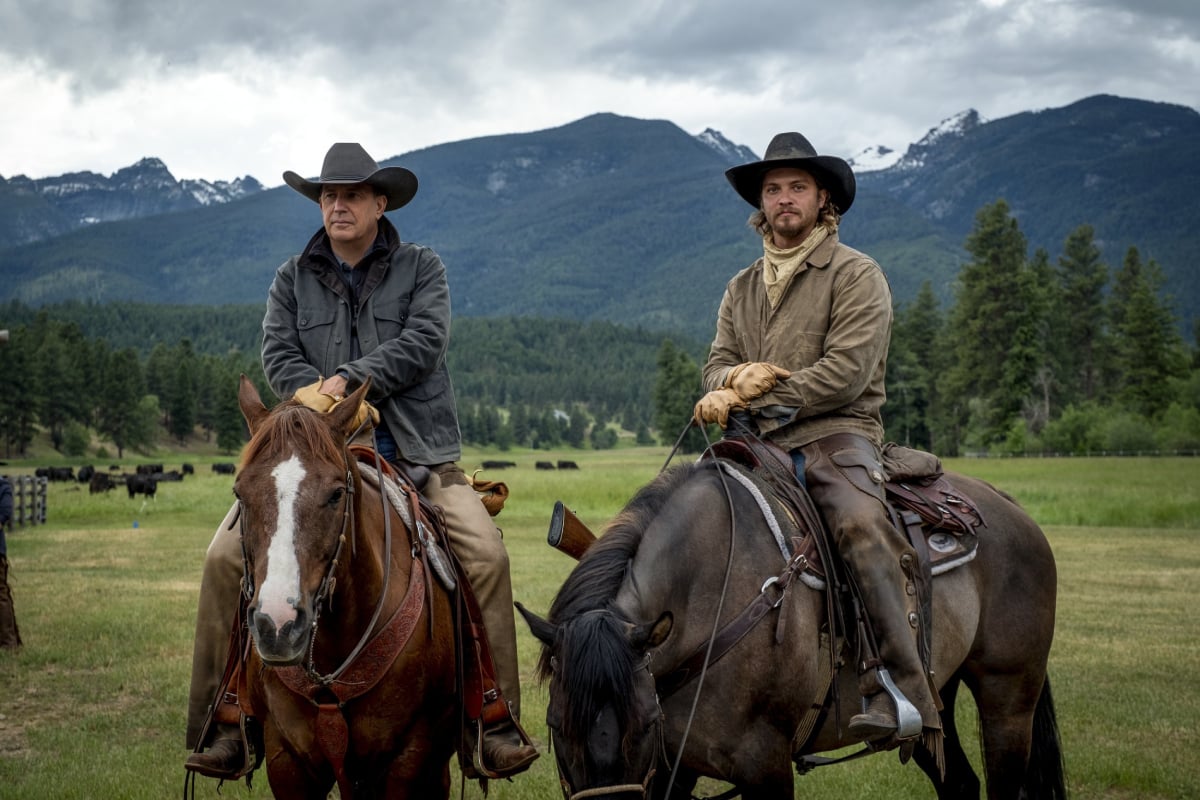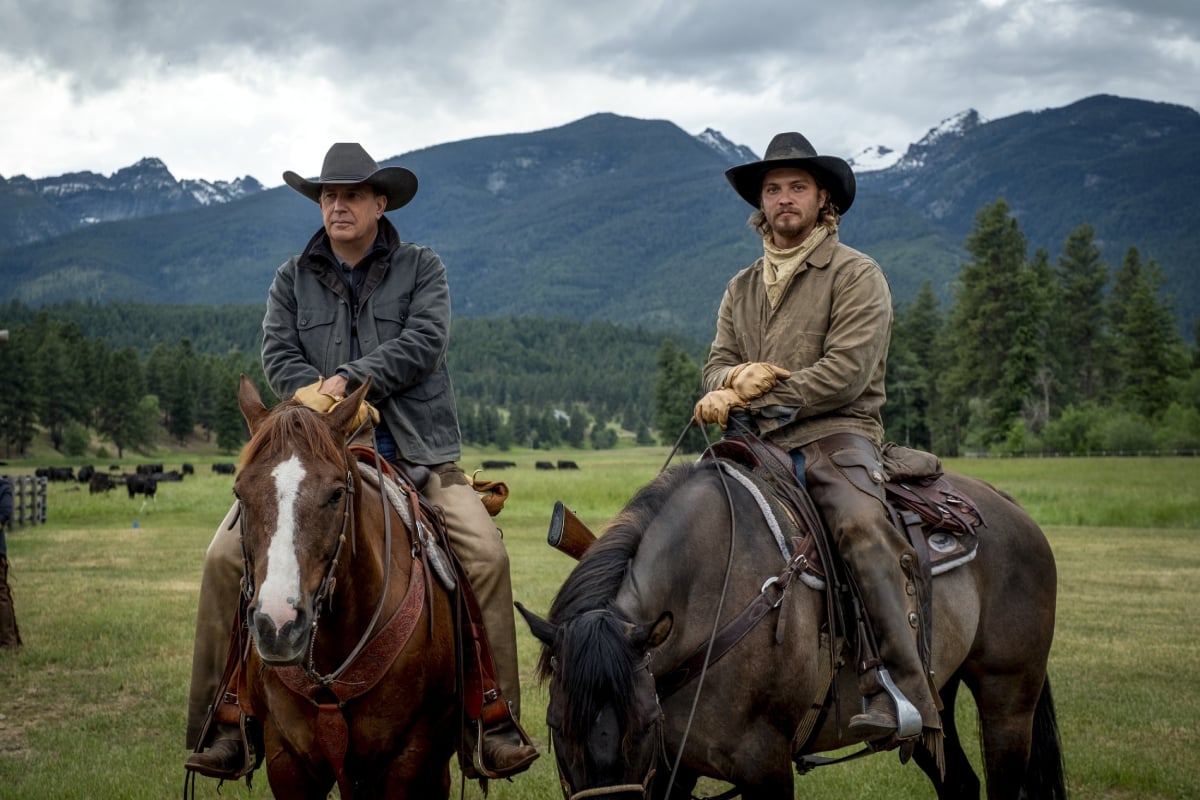 The Duttons were in trouble in the 'Yellowstone' season 3 finale
The last time Yellowstone fans saw the Dutton family, they were in some serious trouble. The season 4 trailer opens with a quick reminder that when season 3 came to a close, John was on the side of the road helping a woman change a flat tire when someone drove up, shot him, and left him for dead as they drove off.
At the same time, Beth (Kelly Reilly) was cleaning out her office at Schwartz & Meyer when a package exploded. And Kayce (Luke Grimes) was in his Livestock Commissioner office when gunmen stormed in and forced him to take cover behind his desk.
Jamie Dutton is the focus of the season 4 trailer
The new season 4 footage included in the trailer had a major focus on Jamie Dutton (Wes Bentley). The first image of the new Montana Attorney General is a close-up of him sitting in his office. He looks and acts a bit surprised, but simply says "oh my God."
The implication seems to be that Jamie just found out about the attacks on his family. But this could be very misleading. The promo also includes Jamie talking with his biological father, Garrett Randall (Will Patton).
Garrett says, "Fair. Moral. Those are words men invented to scare and shame other men from taking back what they've stolen." But "what about right or wrong?" Jamie asks, with his hand shaking as he holds a gun. "There's no such thing," Garrett says.
In the closing moments of the trailer — as fans see a quick montage of various characters — the words "everybody pays" appear on the screen.
Kevin Costner teases John Dutton's fate while sharing the 'Yellowstone' season 4 promo
When Costner shared the 65-second clip on Instagram, he seemingly teased his own character's fate when he wrote in the caption, "I don't know if you're ready for this one. #everybodypays."
Fans couldn't hold back their excitement for the upcoming season, as the comments quickly poured in.
"Don't even have words other than that trailer left me like wtf am I about to watch. Give the promo team all the awards for this. Just wow," one fan wrote. Another added, "I'm so excited! I can't wait to see this season. I am looking forward to seeing how Jamie's story unfolds. I hope we get to see Wes Bentley go bad because he's so good at playing a villain."
Kevin Costner is reportedly 'exhausting himself' while trying to finish season 4
The Yellowstone crew is hard at work in post-production as they finish up season 4 ahead of the November premiere. According to OK! Magazine, Costner — who is also a Yellowstone executive producer — is "exhausting himself" while trying to catch up.
"Kevin is one of the hardest working guys in Hollywood, and he's been crazy busy trying to catch up after the long delays due to lockdown," an insider revealed.
Even though filming for season 4 has wrapped, the source says the 66-year-old Costner "is still exhausting himself" because of his dual role as star and producer.
The 'Yellowstone' star has a grueling schedule
According to the source, Costner is "keeping tabs on the editing and overseeing other post-production work." They also claim the Oscar winner's "grueling schedule" is taking its toll on Costner's home life with wife Christine Baumgartner and their kids Cayden, 14, Hayes, 12, and Grace, 11.
"They have an incredible 160-acre ranch in Aspen and a beachfront home in Santa Barbara [California], but he hasn't been able to spend much time at either place," the insider dished. "Kevin's a workhorse and deserves a lot of the credit for Yellowstone's success, but he's running himself ragged!"
Season 4 of Yellowstone premieres Sunday, Nov. 7 on the Paramount Network. Seasons 1 through 3 are available exclusively on Peacock.