'Yellowstone': Luke Grimes Used Michael Corleone as a Reference in Season 1
'Yellowstone' star Luke Grimes says he and Taylor Sheridan used Michael Corleone as a reference for Kayce Dutton while filming season 1.
Yellowstone fans started noticing similarities between The Godfather and Yellowstone years ago. The Paramount series focuses heavily on the complicated family dynamics of the Duttons, and it's easy to draw parallels to some of the characters in The Godfather. Yellowstone actor Luke Grimes recently revealed that he and Taylor Sheridan used Michael Corleone as a reference when crafting Kayce Dutton in season 1.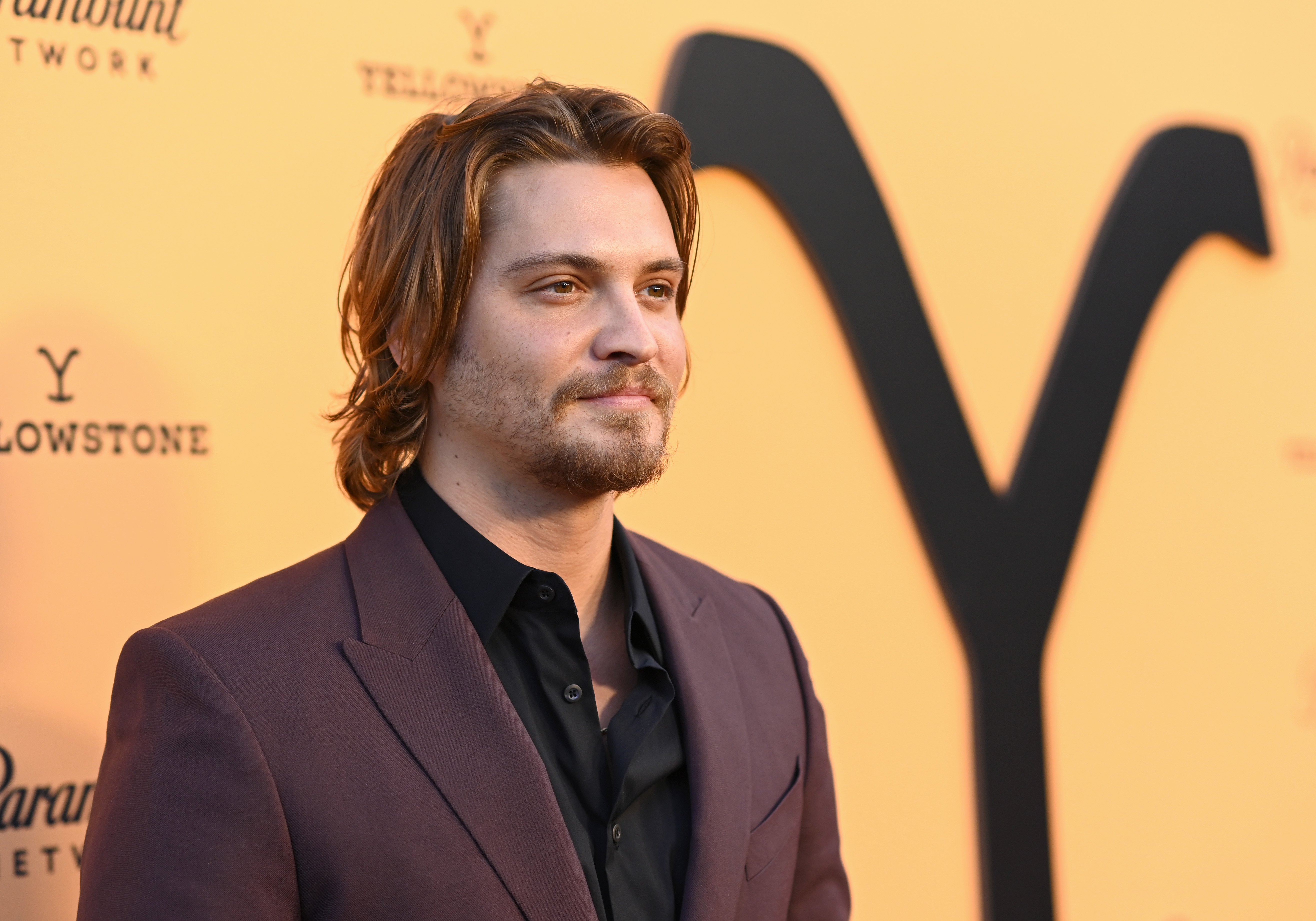 'Yellowstone' fans compare the series to 'The Godfather'
Fans have been comparing Yellowstone to The Godfather for quite some time. John Dutton makes a perfect Vito Corleone, and his children have various things in common with the Corleone children. One Reddit user compared Jamie Dutton to Fredo, writing, "Jamie is the child who craves his father's acceptance, but is more of a coward." Themes of betrayal surround Jamie, as they do with Fredo.
Luke Grimes' Yellowstone character Kayce certainly has a lot in common with Michael Corleone. Like Michael, Kayce returns from military service and ends up getting sucked into the family business. Kayce even has his own Kay Adams. His wife Monica constantly tries to pull Kayce away from his father. If Kayce follows the direction of Michael, he could be headed down an even darker path. "I would totally love to see Kayce go all Michael Corleone and just wreck s***," one Reddit user wrote.
Luke Grimes reveals that he and Taylor Sheridan used Michael Corleone as a reference for 'Yellowstone'
While Yellowstone fans have noticed the similarities between the show and The Godfather for a while, Luke Grimes recently revealed that Michael was indeed used as inspiration for his character.
"He's dealing with major PTSD from the stuff he had to do which you finally get a little taste of that end of Season 4. This guy has had to see a lot of things that most people never see," Grimes told Deadline.
"He's got a big heart, he loves his family and unfortunately he was forced to do some things he's not proud of. Michael Corleone is a reference we talked about in Season 1. Casey is between a rock and a hard place. He has loyalty to his family and the legacy there. It's something he could lead but he's constantly having to amend that decision. As the seasons go on he has to pick a side."
Kayce's military experience is apparent throughout 'Yellowstone'
Luke Grimes' Yellowstone character Kayce became a Navy Seal after getting his girlfriend Monica pregnant. Outsider points out that Kayce's military service continues to affect him throughout the series. He shows his skill and intelligence during conflict, especially when he must rescue his son Tate from kidnappers.
Still, Kayce's military service deeply scarred him. In one episode he tells the story of a dangerous mission in Pakistan. This mission ended with Kayce killing a kill a mother and child. Luke Grimes said in a Yellowstone video from Paramount, "Kayce, because of what happened to him in war, he's got like a killer instinct now." Grimes added, "He thinks he's broken and the only way to fix it would be to get away from everything and to go back to where that energy is useful."
Yellowstone Season 5 will premiere this summer on the Paramount Network.