'Yellowstone' Newbie Piper Perabo Admits She Doesn't Want Rip to Take Her To the 'Train Station' in Season 4
Where have fans seen 'Yellowstone's' Piper Perabo before?
Perabo's Summer Higgins will likely clash with the Duttons
The new 'Yellowstone' star doesn't want Rip taking her to the train station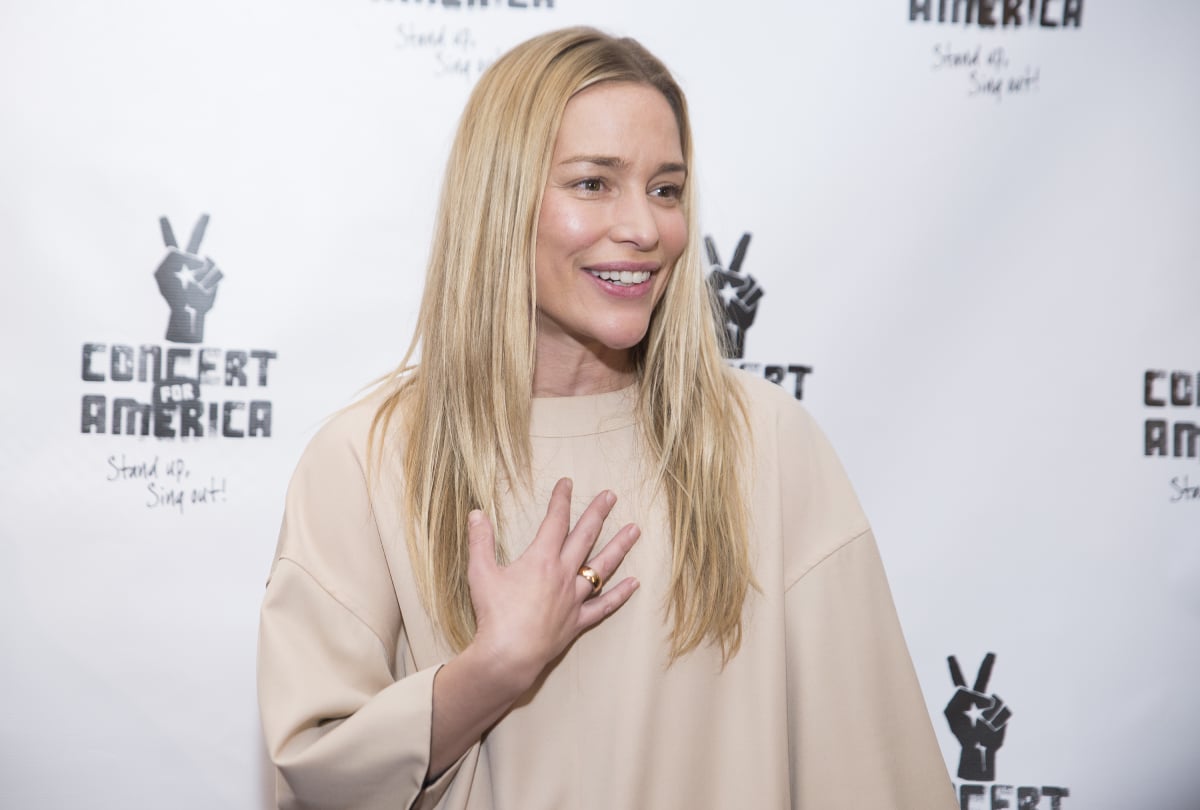 Yellowstone will be adding some new faces in season 4. One of the new characters will be Piper Perabo's Summer Higgins — an environmental activist from Portland who protests industrialized farming in Montana. She will be interacting with someone from the Dutton clan in upcoming episodes. But Perabo admits she doesn't want Rip Wheeler (Cole Hauser) taking her to the "train station."
Where have fans seen 'Yellowstone's' Piper Perabo before?
Perabo's career began two decades ago when she landed the breakout role of Violet Sanford in Coyote Ugly. To this day, the 44-year-old says that fans still associate her with that character.
"I mean it [Coyote Ugly] was really the launch of it," she told Variety. "That really got me in the door and I've been making movies for 20 years now because of it. I think, sometimes, that's what people still associate me with. It's weird because I don't really dance on bars, but that's OK, I really like the story of a young woman with a dream."
During her career, Perabo has appeared in films like Angel Has Fallen, The Prestige, and Cheaper By The Dozen 1 and 2. She also starred in the TV series Covert Affairs, and received a Golden Globe nomination for her performance.
Summer Higgins will likely clash with the Duttons
Deadline reported this past summer that Perabo would be joining the cast of cable's highest-rated drama as Summer Higgins. The official description of the recurring character is that she is a "protester from Portland who is against the state-funded police force that protects industrialized farming and the killing of animals."
It's a pretty safe bet that Summer is not going to be very popular in Montana. And she's probably going to clash with the Duttons.
The new 'Yellowstone' star doesn't want Rip taking her to the train station
Perabo would love to share some more details about her character's storyline in season 4. But, she knows if she talks that there could be consequences.
"When John Dutton [Kevin Costner] or Rip want to get rid of people, they talk about taking them to the train station," Perabo told Entertainment Weekly. "I don't want to be taken to the train station!"
As fans know, taking someone to the train station is code for killing someone and dumping their body in a remote area where it won't be found. The mythical train station in Yellowstone is located in Wyoming, just across the state line. The ledge where they dump the bodies is in "a county with no people, no sheriff, and no 12 jurors of your peers."
Summer Higgins is one of four new characters
In a newly-released image from season 4, Summer is seen in handcuffs as she's being taken away by a police officer. It appears that she will be stirring up plenty of trouble in new episodes.
Other characters coming to Yellowstone in the highly-anticipated upcoming season include Jacki Weaver as Caroline Warner, the CEO of Market Equities. Nashville vet Kathryn Kelly will be joining Taylor Sheridan's western as Emily, a vet tech who gets close to one of the cowboys on the Dutton ranch. Finn Little will play Carter, a young boy who's described as a mini-Rip Wheeler.
'Yellowstone' isn't Piper Perabo's only new series on the fall TV schedule
In addition to her recurring role on Yellowstone, Perabo is also starring in the new Fox series The Big Leap. The new musical comedy-drama is based on the British reality series Big Ballet, and also stars Felicity and Scandal alum Scott Foley.'
The premise of this scripted series is that a Fox reality TV show titled The Big Leap will be in Detroit to recruit a cast of amateur dancers to stage Swan Lake. The gimmick is that it's not an elimination show. And Foley's character stirs up the drama and scandals.
Fans can stream the first three seasons of Yellowstone exclusively on Peacock.
Yellowstone season 4 premieres Sunday, Nov. 7 on the Paramount Network. The Big Leap airs Monday nights on Fox.