'Yellowstone': Paramount Network Rebrands to Focus on Movies — What Does That Mean for Season 4?
Yellowstone has been a mega-hit for the Paramount Network. But, the cable channel – which ViacomCBS owns – has just announced that it is shifting strategies and changing its name. Does this new direction mean the end of Yellowstone? Will there be a season 4?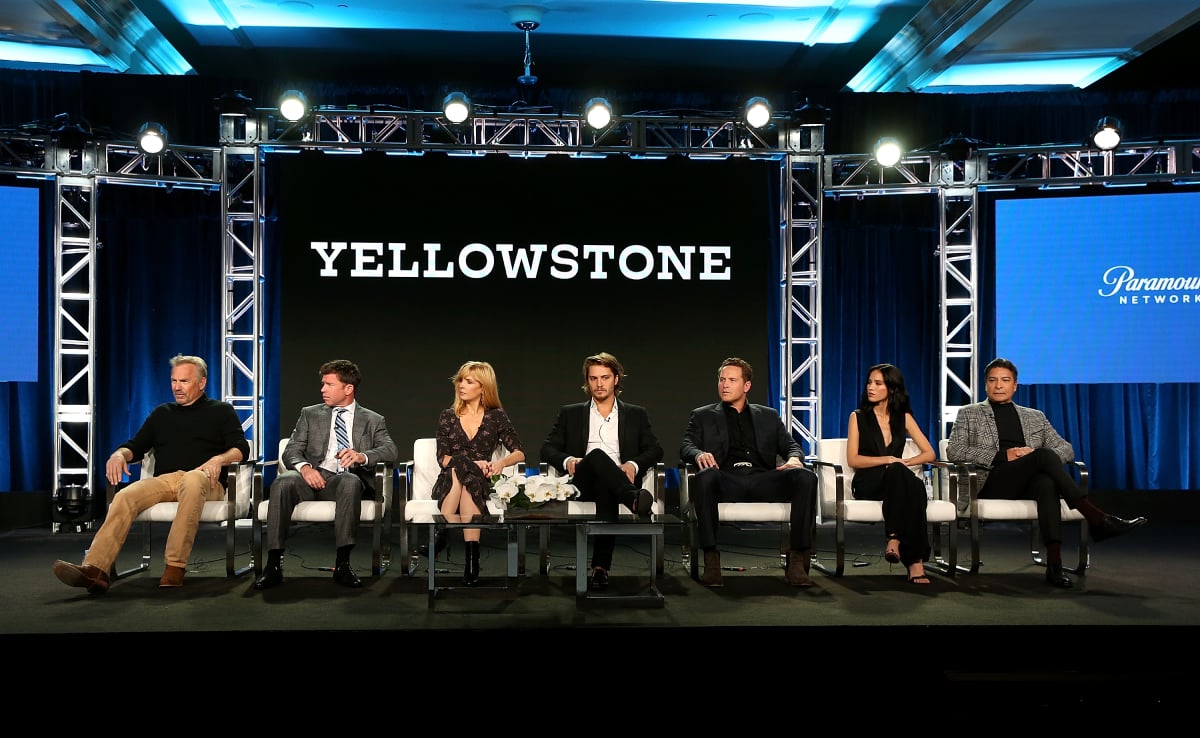 Paramount Network is rebranding with a focus on made-for-TV movies and big stars
According to Cinema Blend, at some point during the next year the Paramount Network will become the Paramount Movie Network. The channel now plans to produce 52 movies each year (airing one per week), along with a miniseries each quarter. The quarterly miniseries will match the scale of Yellowstone.
"We're doubling down on scripted but diversifying with made for TV movies, mini-series, and blockbuster series with movie stars like Yellowstone,"  Chris McCarthy, president of entertainment and youth brands for ViacomCBS domestic media networks, told Variety.
There will also be potential for the new network to spinoff miniseries characters into their own movies and sequels. The programming shift will see the channel moving away from unscripted series.
The network has already canceled Cops. Joining it on the chopping block is Wife Swap, Ink Master, and Battle of the Fittest Couples. Popular shows like Bar Rescue and Lip Sync Battle will move to another channel in the ViacomCBS portfolio.
What does the programming shift mean for 'Yellowstone'?
The Paramount Movie Network's new strategy will absolutely include Yellowstone. They already renewed the series for a fourth season back in February. However, the presentation will be different.
The cable channel plans to present the season as a "cinematic experience." They will reportedly make that happen by programming two episodes in one night, with limited commercials. Of course, this means the season will fly by twice as fast.
The positive side is that the success of Yellowstone has seemingly inspired the channel's programming shift. With more miniseries and movies on the channel with big stars, fans might find another drama to get addicted to. The shift is also a big plus for the network.
"Made-for-TV movies provide all the creative upside and ability to work with great talent, without the full-time commitment of a series or feature. Plus, we're maximizing our investment because we can build a valuable library to use across our streaming, cable, and global footprints." McCarthy explained.
'Yellowstone' showrunner teases more heartbreak in season 4
Season 3 of Yellowstone recently ended with a devastating season finale. Fans witnessed an explosive episode that featured a severe blow to Dutton Ranch. The fates of John Dutton (Kevin Costner) and his children are also uncertain.
According to Express, showrunner Taylor Sheridan has teased that more heartbreak could be on the way. Even though John was seemingly able to survive the finale, things might not be so cut and dry.
"If you think about it, we watched John Dutton fight a war against somebody who doesn't break the rules. He just bends them," Sheridan said. "And he picked a fight with someone who makes the rules, which means he can unmake them, and he's fighting for survival, and he doesn't factor rules into those fights."
Sheridan continued, saying that Dutton has "met his match" going up against two brothers that have an identical approach.
Fans can buy seasons 1 through 3 of Yellowstone on Amazon Prime Video.