'Yellowstone' Prequel '1883': Where Have Fans Seen Sam Elliott Before?
Yellowstone creator Taylor Sheridan is expanding his TV universe in a big way, beginning with the prequel 1883. Six months after teasing the spinoff in a Super Bowl commercial, Paramount has finally released some details about the cast.
Including the announcement that western icon Sam Elliott will be the series lead. Where have fans seen him before?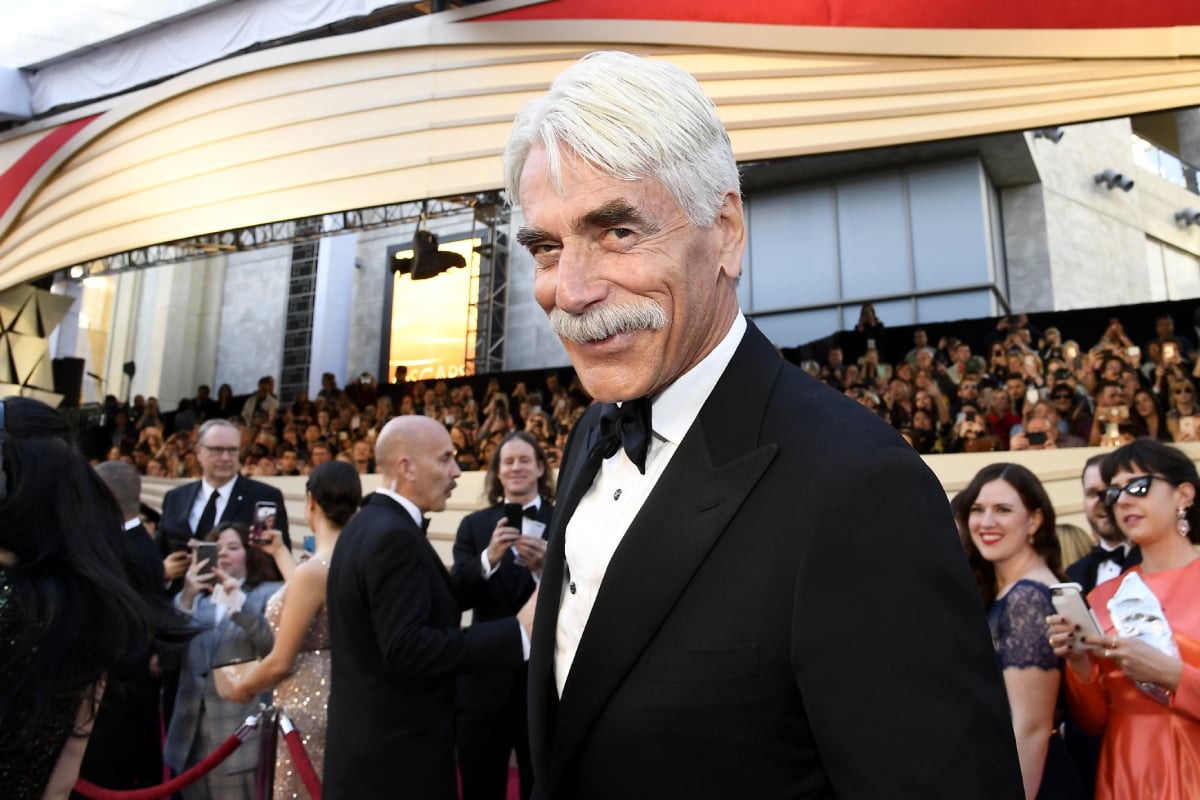 The 'Yellowstone' spinoff follows the Dutton family's migration from Texas to Montana
As Yellowstone fans know, the top-rated cable series follows sixth-generation patriarch John Dutton (Kevin Costner) as he fights to save his family's land from developers, the state, and the neighboring Native American tribe. The prequel 1883 will tell the story of John Dutton's ancestors, as they migrate from Texas to Montana and acquire the land that becomes the Dutton Ranch.
According to the official Paramount+ synopsis, 1883 is not just about the Dutton family. It's also a story about Western expansion in the 19th century.
"1883 follows the Dutton family as they embark on a journey west through the Great Plains toward the last bastion of untamed America," the description reads. "It is a stark retelling of Western expansion, and an intense study of one family fleeing poverty to seek a better future in America's promised land — Montana."
Country music legends Tim McGraw and Faith Hill have joined the cast
The cast announcements for 1883 have begun, with real-life married couple and country music legends Tim McGraw and Faith Hill slated to play husband and wife James and Margaret Dutton. McGraw has described his role of the first Dutton family patriarch as "truly a dream job."
"The Duttons are tremendous characters and it's so thrilling to be able to bring them to life," McGraw told Parade Magazine. "As a kid growing up riding horses, you think about dream jobs like this and I am just so excited to work with this amazing cast and crew."
The 'Yellowstone' spinoff has a western icon as the series lead
The lead character in the 1883 cast — Shea Brennan — will be portrayed by veteran actor Sam Elliott. The Oscar nominee and western icon will play a "tough as nails, handsome cowboy with immense sadness in his past." The character will reportedly be leading the Duttons and other settlers across the country to Montana.
"It all starts with the writing, and Taylor Sheridan is a brilliant writer," Elliott said. "I think the western genre speaks clearly to both of us. The classic struggles of man against man, man against nature, and man against himself. It's all there, in 1883, and I'm honored to be a part of it."
In the 1883 Super Bowl commercial, an unknown voice said, "I don't care if you live or die. But should you live… you tell them about me." It's now assumed that's the voice of Elliott as Shea.
Where have 'Yellowstone' fans seen Sam Elliott before?
Elliott is pushing 80-years-old, and he's had a prolific career that began with a small role in Butch Cassidy and the Sundance Kid. 
That cool factor, thick mustache, and recognizable deep voice led to appearances in a string of westerns. Plus, a number of TV shows, and even a few cult classics.
Some of his most recognizable films include The Big Lebowski, Road House, Tombstone, Mask, and Gettysburg. He also scored an Oscar nomination for his performance in A Star Is Born alongside Bradley Cooper and Lady Gaga. Elliott's most recent projects include The Ranch and Grace and Frankie on Netflix.
Faith Hill calls her role the 'opportunity of a lifetime'
All three announced stars of 1883 have nothing but great things to say about Sheridan and the Yellowstone universe. Hill calls the role of Margaret Dutton the "opportunity of a lifetime."
"The Duttons are a formidable family and it is an absolute dream to bring such a strong female character like Margaret Dutton to life. I am humbled and honored to work with Taylor and his entire team," Hill said.
The 'Yellowstone' prequel will cover the entire 130-year legacy of the Dutton family
Sheridan says that as soon as he came up with the story of Yellowstone, he became fascinated with how to make it bigger and expand it. As a storyteller, the Sons of Anarchy alum says that his job is to "entertain first, educate second, and enlighten third." He admits that getting the opportunity to expand the Yellowstone universe is "rare."
"What an opportunity to witness the first Duttons to come to Montana," Sheridan said. "We see them when they were homesteading. When we say the Wild West, what that really means is a West beyond the reach of the rule of law. It really is the beginning of an empire before it was an empire."
The Yellowstone prequel 1883 is expected to premiere on Paramount+ in the spring of 2022. Yellowstone season 4 will premiere this fall on the Paramount Network.
RELATED: 'Yellowstone' Creator Taylor Sheridan Is Expanding His Paramount Universe Even Further With 'Land Man'