'Yellowstone': Rip Wheeler and Beth Dutton Complete Relationship Timeline
Rip Wheeler and Beth Dutton's love story has captivated Yellowstone fans around the world. During the Paramount Network series' first three seasons, it's become clear just how difficult it's been for one of TV's hottest couples to come together.
Fans were ecstatic at the end of season 3 when they finally got engaged. But the cliffhanger in the finale saw Beth's life hanging in the balance. There's no guarantee she'll make it to season 4, much less get a happy ending with Rip.
Here is the complete relationship timeline for Rip Wheeler (Cole Hauser) and Beth Dutton (Kelly Reilly).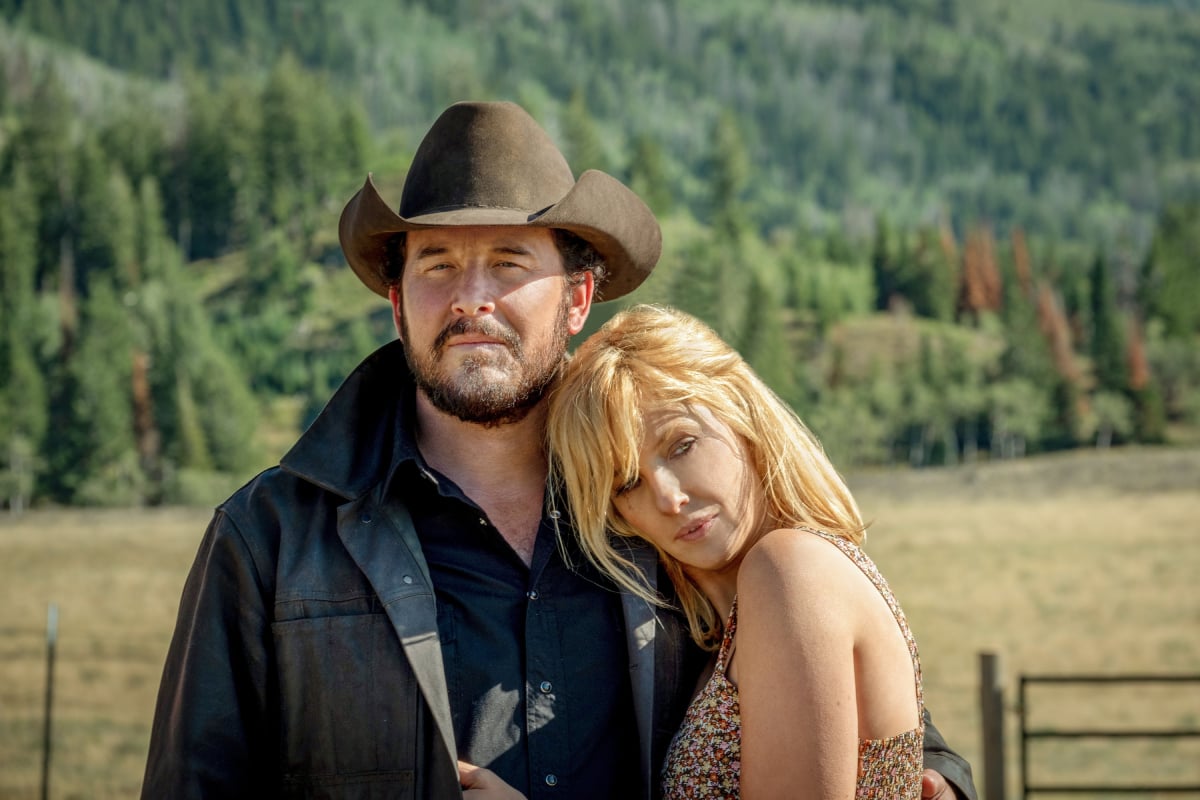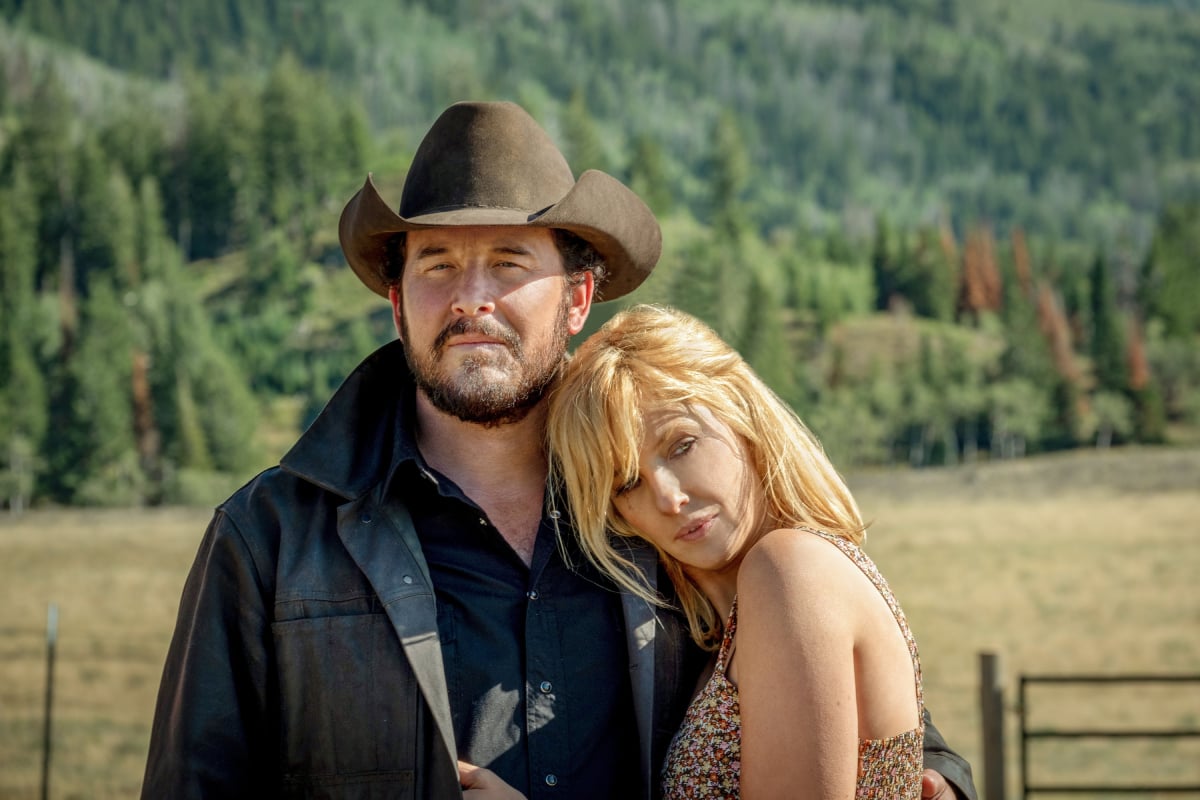 The 'Yellowstone' lovers come from very different backgrounds
Rip first came to the Dutton Ranch when he was a young teenager. John Dutton (Kevin Costner) took him in after he witnessed his abusive father brutally attack and murder both his mother and his brother. Rip ended up killing his father, and was an orphan with nowhere else to go. That's when John gave Rip a place to live and a job on the ranch.
Thanks to season 2 flashbacks, viewers saw that the duo met when they were teens. There was an early attraction between the hardened Rip and the confident young Beth. But she knew she had power over him because she was the boss' daughter.
In the episode "Touching the Enemy," a young Beth (Kylie Rogers) demanded that the young Rip (Kyle Red Silverstein) kiss her. When he tells her he doesn't know how, she replied, "Me neither." Then, he followed her command and kissed her.
When Yellowstone actually introduced Rip and Beth as adults in the premiere, it was clear that they had hooked-up on occasion over the years. By episode two, their on-screen romance had begun.
Rip and Beth had a memorable, yet unconventional, first date
In the season 1 episode titled "Kill the Messenger," the two finally had their so-called first date. It had nothing to do with Rip's suggestion of going to a music festival. Instead, the duo sat in Rip's truck and drank whiskey from the bottle. They talked and drank while watching a pack of wolves eat a deer carcass in a field.
"I've done some morbid s**t on the first date, but this takes the cake, Rip," Beth says.
The reality was, though, that they had been in a similar situation before. When Rip pushes back on Beth's notion that it's their first date she tells him the "statute of limitations on our first date ran out years ago."
Rip then tells Beth that she hasn't aged at all, even though he's gotten older. He says, "You might just cheat death yet." Beth immediately took that comment as a challenge. She jumped out of the truck and started running toward the wolves.
Rip goes after her, and when he catches up to Beth he gets on to her for putting herself in harm's way. It's at this moment that Beth tells Rip in her own way that she loves him.
"It's only the things I love that die, Rip, never me," Beth says. "Come to think of it, I'm surprised you're still standing."
Beth proposed to Rip during season 3 of 'Yellowstone'
The first date with the wolves started a whole new chapter in Beth and Rip's relationship. Over the next couple of seasons, fans saw their love deepen. They also found out that a previous hook-up in their youth led to disastrous pregnancy.
Both characters have had trouble in their respective pasts, and this has hardened them both. However, there's no doubt that Beth and Rip love each other unconditionally. They've managed to break down many barriers between them.
Beth ended up proposing to Rip at the end of season 3, and it appeared fans would finally get to see the couple have their happy ending. Rip even went so far as to exhume his mother's body so he could get her ring to give Beth. But everything came crashing down in the final scene of season 3.
After all Rip and Beth have been through together, it's possible their love story has officially ended. But, there's also the chance that it's only just begun.
Seasons 1 through 3 of Yellowstone are available on Peacock. Season 4 is expected to premiere on the Paramount Network in June.