'Yellowstone': Season 1 Recap Ahead of the Season 4 Premiere
The first time Yellowstone fans saw Kevin Costner's John Dutton, he emerged from a car crash. He then proceeded to walk up to a dying horse, apologize to it, and shoot in the head. It only gets crazier from there.
As the premiere of Yellowstone season 4 approaches, it's time to look back on the episodes that came before to get a quick reminder. Season 1 introduced the Dutton family, their enemies, and the men and women who work on the Dutton Ranch. Here is everything you need to know about Yellowstone season 1.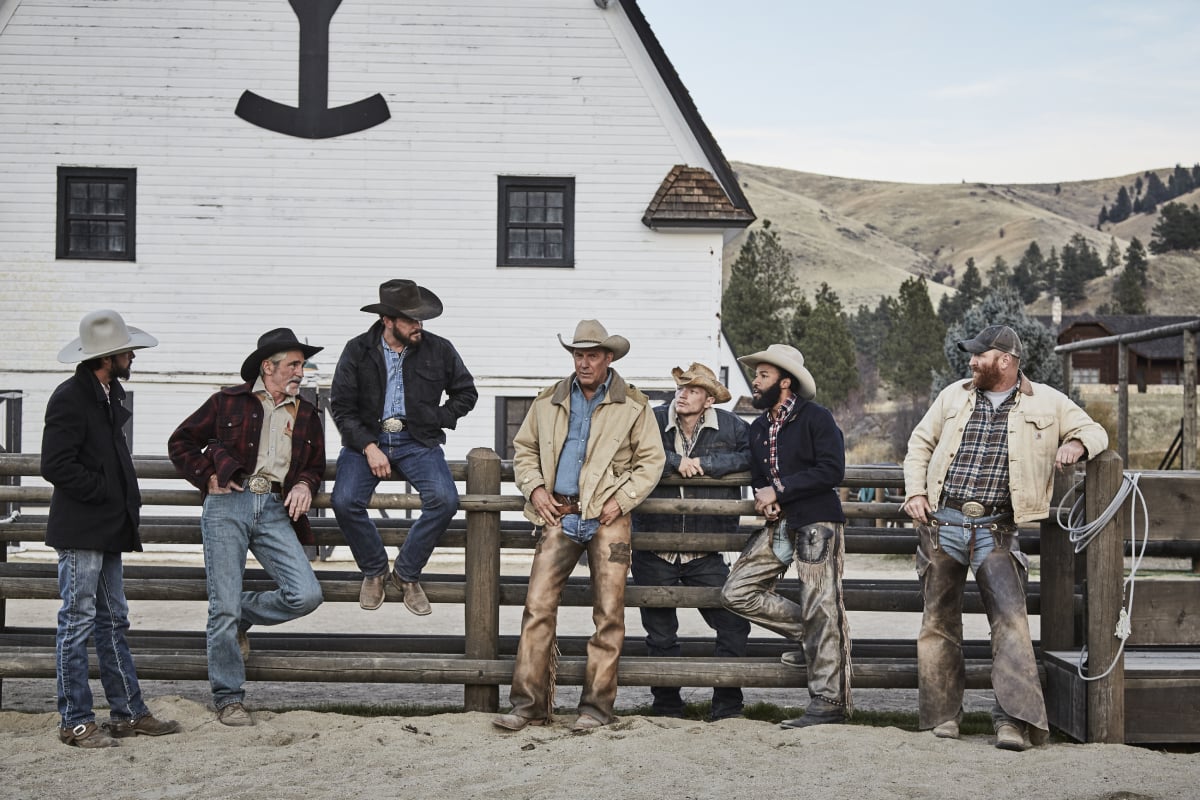 'Yellowstone' season 1 introduced the Dutton family and their famous ranch
Yellowstone — created and developed by Sons of Anarchy alum Taylor Sheridan — follows the Dutton family. Sixth-generation patriarch John is a descendant of 19th century Montana ranch settlers. He owns and operates the Yellowstone Ranch, the largest ranch in the continental United States.
John and his adult children — Lee (David Annabelle), Jamie (Wes Bentley), Beth (Kelly Reilly), and Kayce (Luke Grimes) — are fighting to save their land from developers who want to break it up. They're also at odds with the nearby Broken Rock Reservation, as well as the state of Montana.
RELATED: 'Yellowstone': How Did Rip Wheeler End Up at the Dutton Ranch?
Everybody wants a piece of the Dutton ranch, while John wants to keep it in the family. Essentially, that's what Yellowstone is all about. As John says, "Last long enough for your children to continue the cycle and maybe, just maybe, the land is still there when a tree sprouts from you."
John Dutton's four children are very different
John's oldest son Lee is a cool cowboy who wants to continue his father's legacy. While Jamie is a Harvard-educated lawyer who is extremely loyal to John. However, as season 1 progresses, Jamie becomes further and further estranged because he disagrees with his family about the future of the Yellowstone ranch.
Beth is a force of nature — an extremely smart business woman who's driven by rage and guilt from her past. Kayce is the youngest, and he begins the series as the most distant of John's children.
Kayce lives with his Native American wife Monica and their son on the reservation. But that quickly changes when he becomes his father's henchman.
'Yellowstone' season 1 sees the Duttons going toe-to-toe with the Broken Rock Reservation
Another major player in the cast is Thomas Rainwater (Gil Birmingham). He's the new chief of the Broken Rock Reservation, and he's quickly becoming John Dutton's biggest enemy. Chief Rainwater believes the land boundaries are just a man-made creation. In his mind, his tribe can still claim the rights to a big part of the Dutton's land and livestock.
RELATED: 'Yellowstone': Jefferson White Hints That 1 Moment From Season 1 Could Change Everything For Jimmy
At the end of the pilot episode, Lee is killed by Monica's brother after some cattle escaped. Which brings the ongoing battle to a head. As season one progresses, the Dutton family is in a slow downward spiral.
John Dutton also has to worry about Dan Jenkins
In addition to his fight with Chief Rainwater, John is also dealing with land developer Dan Jenkins. His mission is to purchase the Yellowstone Ranch so he can develop it into luxurious getaways for high-dollar clients.
As all of this is going on, John is hiding a cancer diagnosis. He wants to make sure everything is in order for his children and his ranch before he passes. But that's proving to be quite the challenge.
Beth is loyal to the Dutton family legacy, and makes it a point to keep Dan away from the ranch. When she's not doing business, Beth is sleeping with ranch hand Rip Wheeler (Cole Hauser), smoking cigarettes, and guzzling pills and booze. She also feels responsible for her mother's death, which happened when she was a teenager.
John and Jamie disagree about his career path in 'Yellowstone' season 1
After the death of his brother, Kayce is out for revenge and ends up killing the man responsible — his brother-in-law. This causes a rift between the Duttons and the folks at Broken Rock. It also results in Kayce becoming one of his father's henchmen.
Kayce moves back to the Dutton ranch and dives into his new role by putting Dan Jenkins on a horse with a noose around his neck and hanging him. Meanwhile, the Governor of Montana has tapped Jamie to become the state's next Attorney General. Which prompts a journalist to start digging around into the Dutton family's criminal activities.
RELATED: 'Yellowstone' Fans Can Actually Stay at the Real-Life Dutton Ranch
John doesn't want Jamie going the Attorney General route, so he issues an ultimatum. Jamie must ditch his political ambitions or get cut from the family business. Jamie chooses the second option and is cut out of the business of the Yellowstone Ranch. He also decides to speak to the journalist and spill family secrets.
Seasons 1 through 3 of Yellowstone are available on Peacock. Season 4 will premiere on the Paramount Network on Sunday, Nov. 7.