'Yellowstone' Season 4: Kelly Reilly Reportedly Spotted on Set — Did Beth Dutton Survive the Season 3 Finale?
The violent end of Yellowstone season 3 has left fans asking a lot of questions. Most notably, the huge cliffhanger left fans wondering which members of the Dutton family survived. After both John (Kevin Costner) and Kayce (Luke Grimes) got shot, a bomb went off in Beth's (Kelly Reilly) office. Jimmy Hurdstrom (Jefferson White) was also left in danger, lying face down in the sand after getting thrown off a horse. While fans continue to theorize about who survived, Reilly was reportedly just spotted on set for season 4.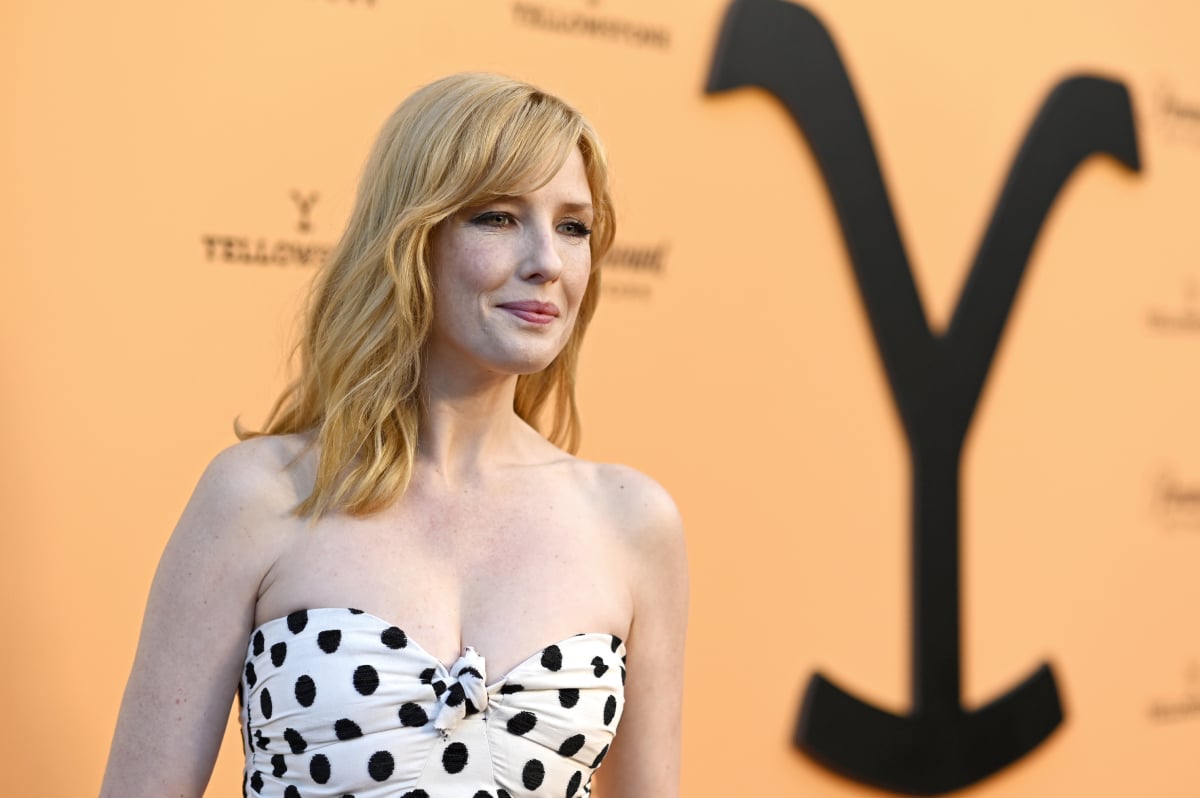 Did Beth Dutton survive 'Yellowstone' season 3?
Reilly has started as Beth Dutton on Paramount's contemporary Western drama since it premiered in 2018. But the end of the season 3 finale left fans asking if her character was still alive. They also want to know if Reilly is leaving the series.
During the Yellowstone season 4 finale, Beth was getting ready to leave the office when she received a suspicious package. When her assistant opened the package it triggered an explosion. While it appears that John and Kayce survived, Beth didn't seem to have much of a chance.
As Express notes, fans have been voicing their opinion on social media. The consensus is that Beth survived the blast, but barely. One fan wrote that they couldn't imagine the show without Beth. Another Yellowstone fan shared that they believe Beth is alive but seriously injured.
After the finale aired in late August, Reilly appeared to give her Instagram fans a hint about her character's fate. She sent the rumor mill into overdrive after she posted a picture of herself in character on August 23
'Yellowstone' fans can't figure out Kelly Reilly's cryptic Instagram post
In the caption of her post Reilly wrote, "Thank you all who watched season 3. Hope you all enjoy tonight's finale .. what a wild ride it's been xx @yellowstone."
It was the final phrase of her caption that had fans believing Reilly could be leaving the series. The words "what a wild ride it's been" fueled fears that Beth didn't make it out of season 3 alive. Yellowstone fans immediately noticed the past tense. They hoped Reilly was referring to herself wrapping the most recent season, not the series.
One fan wrote in the comments section that they hoped Beth survived. Another added that they hoped the post wasn't Reilly's way of saying goodbye. A third voiced their disappointment about having to wait almost an entire year to find out Beth's fate.
In another post, Reilly shared a video of Beth dancing with Rip Wheeler (Cole Hauser). In the caption, she wrote that dancing in the dirt was one of her favorite scenes in season 3.
Kelly Reilly was reportedly spotted on set for season 4
As Express points out, killing off Beth Dutton would be a massive step for Yellowstone and series creator Taylor Sheridan. Beth is a major character, and the Duttons are Yellowstone's backbone. If Beth dies, the purpose wouldn't be to shock fans. Instead, Sheridan would purposefully use it as a plot device to further the story.
Even though the season 4 premiere won't arrive until summer 2021, fans might not have to wait that long to find out the Duttons' fate. The cast and crew have officially started production on season 4 in Montana, and spoilers are already starting to emerge.
An insider on Reddit claims that John, Kayce, and Beth survived the season 3 finale. Redditor boogaloobrigadier claimed they have a friend who is an extra on the Yellowstone set for season 4. They explained that their "extra" friend reported that Kevin Costner, Luke Grimes, and Kelly Reilly will all be back.
"So, from what he's told me, John and Beth are alive. Seems like they'll both be fine, but Beth is just in quite a bit of shock," the Redditor claimed. "I know a lot of people are worried, but that might clear some of it up. Don't have anything else beyond this point."
Neither Paramount nor showrunner Sheridan has confirmed this rumor. Yellowstone season 4 is expected to premiere on the Paramount Movie Network in the summer of 2021.