'Yellowstone' Season 4: Kevin Costner Teases the Fate of 1 Fan-Favorite Character — 'Pity the Man Who Breaks a Promise to John Dutton'
'Yellowstone' fans have been waiting well over a year to find out which characters made it out of that insane season 3 finale alive. Now with season 4 almost here, Kevin Costner – John Dutton – is teasing the fate of one fan-favorite character on Instagram – 'Pity the man who breaks a promise to John Dutton.'
ARTICLE HIGHLIGHTS
The season 4 premiere of Yellowstone is almost here.
Fans have been waiting more than a year to find out the fate of 4 major characters.
Kevin Costner teased the fate of one fan-favorite character on Instagram.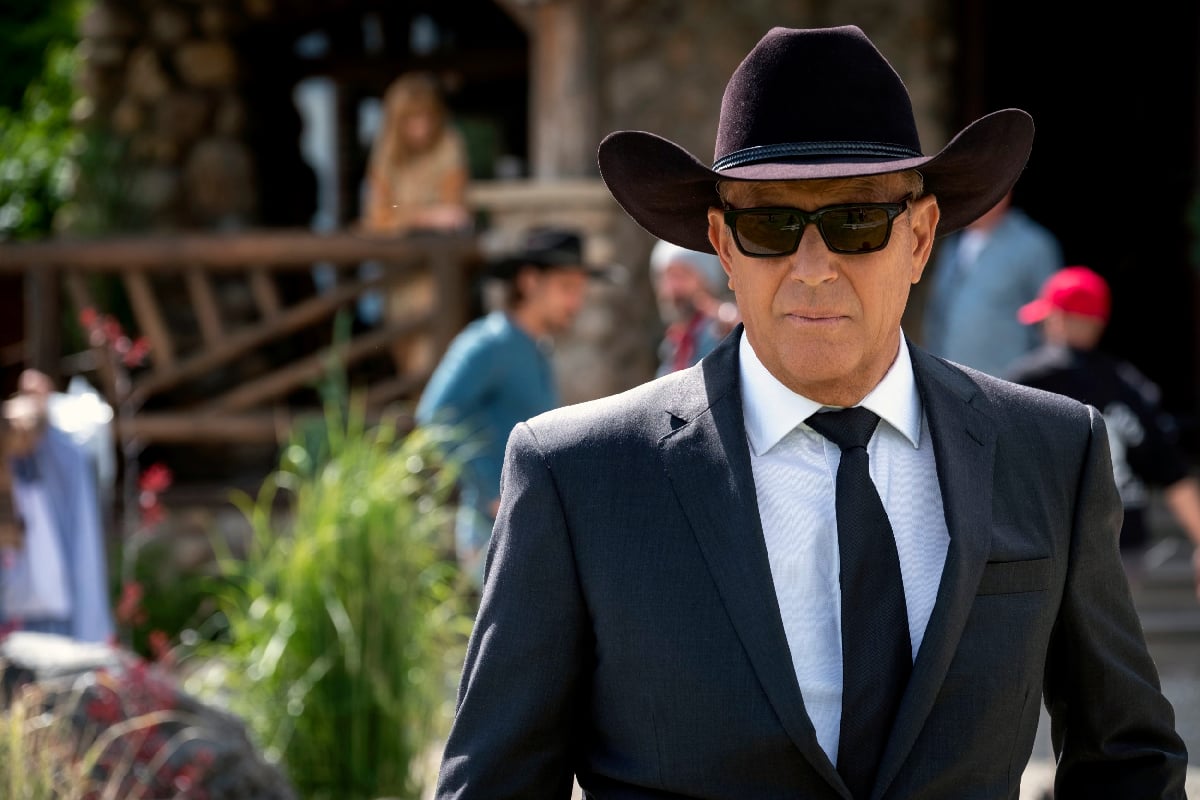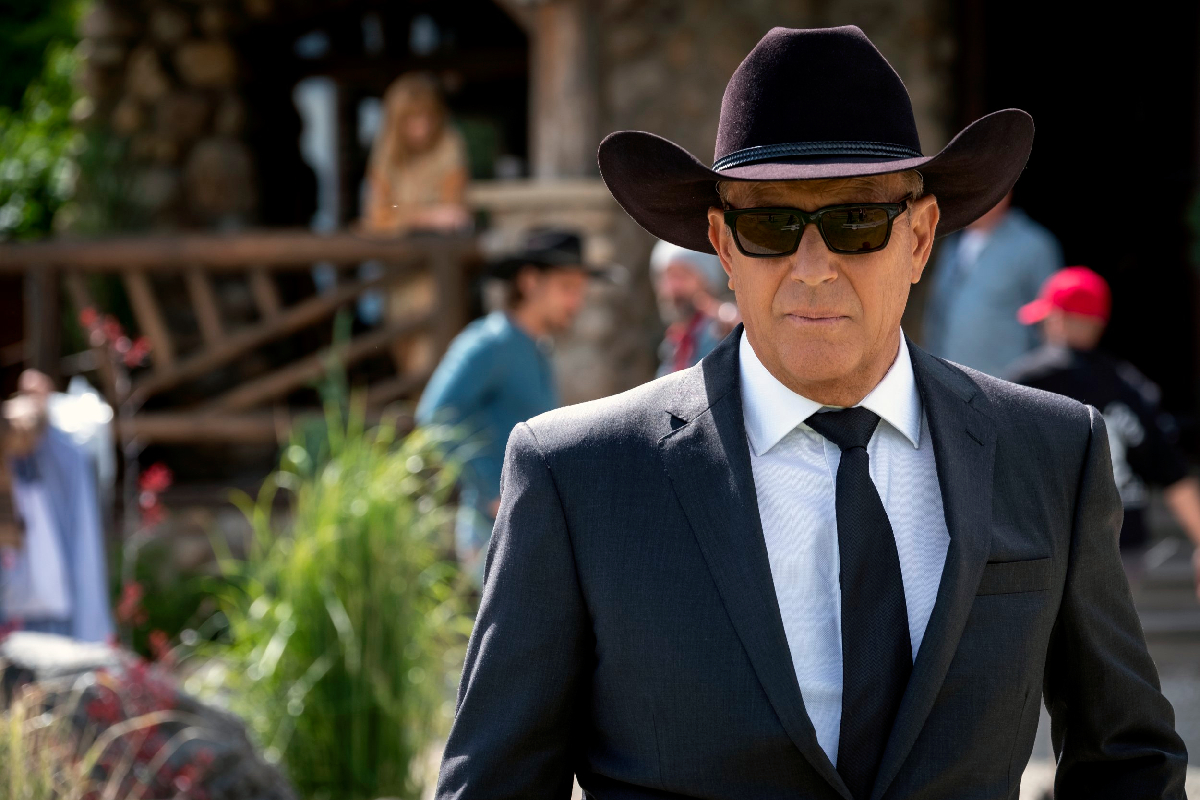 Yellowstone fans have been waiting more than a year to find out who made it out of season 3 alive. The season ended in August 2020, with John (Kevin Costner), Beth (Kelly Reilly), and Kayce Dutton (Luke Grimes) all under attack.
At the same time, ranch hand Jimmy Hurdstrom (Jefferson White) was thrown off a horse and left for dead in a corral. As the season 4 promotional push continues leading up to the premiere, Costner has teased the fate of one major character.
Did one of the Duttons die in the 'Yellowstone' season 3 finale?
One of the biggest questions fans have heading into Yellowstone's highly anticipated upcoming season is — did one of the Duttons die in the season 3 finale?
In the final moments of the explosive episode, John was lying on the side of the road after being shot by an unknown gunman. Beth was in her office when a bomb went off a few feet away. And Kayce was running for cover behind his desk while gunmen stormed his office. Is it possible one of the Duttons won't make it to season 4?
Who was behind the attacks on the Dutton family?
The other big question that fans have been debating for months is — who was behind the seemingly coordinated attacks? The two most popular fan theories during the hiatus have been that it was either Roarke (Josh Holloway) and Market Equities or Jamie Dutton (Wes Bentley).
However, it's very possible that the person who is responsible is someone fans don't expect at all. In a four-minute promotional video for Yellowstone season 4, the clip runs down the Dutton family's long list of enemies. And many of the show's social media posts have made it clear that the upcoming season will be all about revenge.
Did Kevin Costner just tease the fate of one major 'Yellowstone' character?
While fans debate the fate of the Duttons, there have also been discussions about where they last saw Jimmy. After John warned him not to get back on a horse — because it could result in another trip to the ICU — Jimmy couldn't resist the temptation of the rodeo.
The ranch hand hopped back on a horse, only to be quickly bucked off. The last image fans saw of Jimmy was him lying prone in a corral with what appeared to be life-threatening injuries.
When Yellowstone posted a teaser about the ranch hand on Instagram, they wrote in the caption, "Jimmy broke his promise to John Dutton. Find out which road he ends up on in the #YellowstoneTV season 4 premiere November 7."
Costner popped up in the comments section and seemingly teased Jimmy's fate, the Oscar winner wrote, "Pity the man who breaks a promise to John Dutton."
Kevin Costner also teased John Dutton's fate
Costner has actually remained pretty quiet about Yellowstone season 4 and the fate of his character. He told Good Day New York that he couldn't say whether or not he would be back for the upcoming season. But he did promise fans "an ending" he hoped they would enjoy.
"I can't say. There's an ending that you're gonna see, hopefully it's a powerful one for you," Costner said.  "I try to make things and be a part of things that have a dramatic arc to them. Just try to enjoy it right up to the end if you can."
Jefferson White promises 'Yellowstone' season 4 is the best yet
White has also remained tight-lipped about the details of the upcoming season, and he's played coy about his character's future. However, he did promise TV Insider that season 4 is "incredible."
"It's incredible. I think Season 4 is the best season yet," White revealed. "We shot it all in Montana, and that really has a transformative effect. I really think it's an incredible season."
The actor also noted that if Jimmy does survive, he will not only have to deal with his injuries. He will also have to suffer the consequences of breaking his word to John.
"The only ally he's ever really had, the only people that have ever really supported him, is the Yellowstone," White explained. "And to break his word with John Dutton, he's seen the consequences of what it means to break your word to John Dutton. So I think that's a really scary new reality to be living in, or would theoretically be living in."
Yellowstone season 4 premieres Sunday, Nov. 7 on the Paramount Network.