'Yellowstone' Season 4: New Fan Theory Claims the Attacks on the Duttons May Not Have Been Linked After All
In the season 3 finale of 'Yellowstone,' John (Kevin Costner), Beth (Kelly Reilly), and Kayce Dutton (Luke Grimes) found themselves under attack which fans naturally assumed were coordinated. But now a new season 4 fan theory claims that the attacks on the Duttons on 'Yellowstone' may not have been coordinated after all.
ARTICLE HIGHLIGHTS
The season 3 finale of Yellowstone found the Dutton family under attack.
Despite a long list of enemies, fans assumed the attacks were coordinated.
Now, a new fan theory points out that they may not have been linked after all.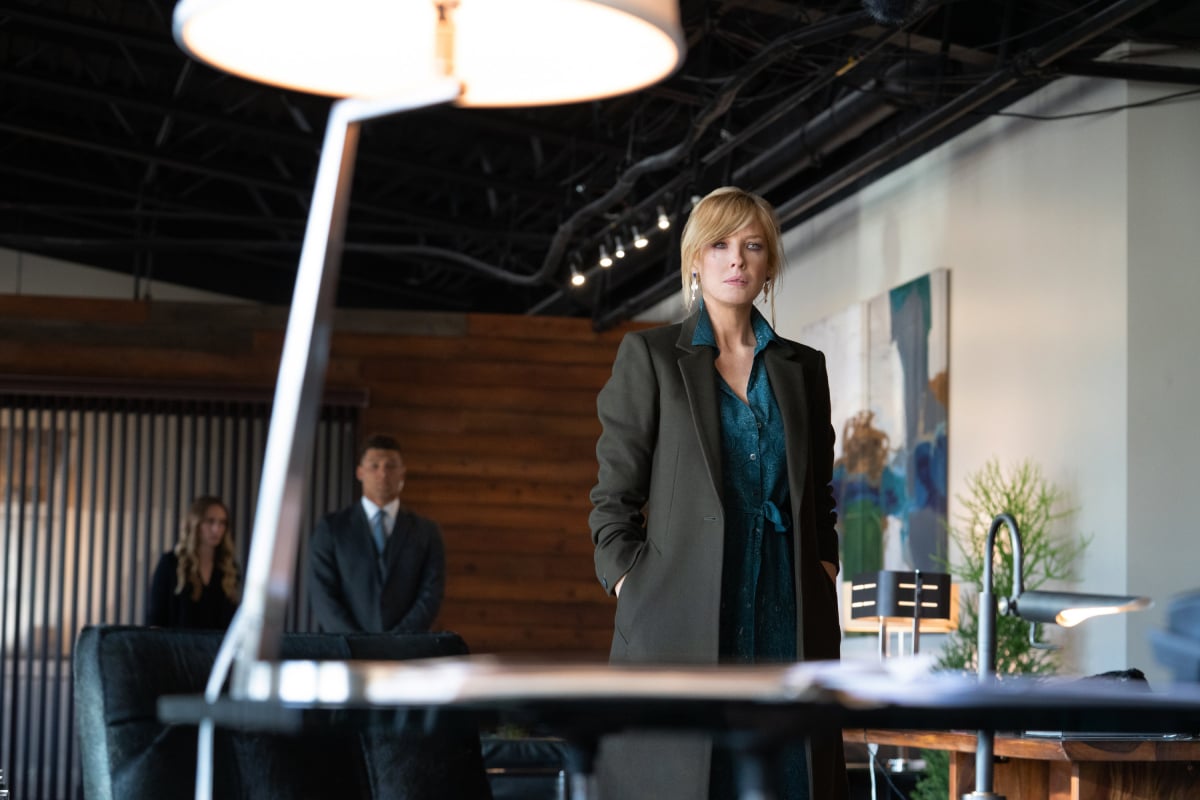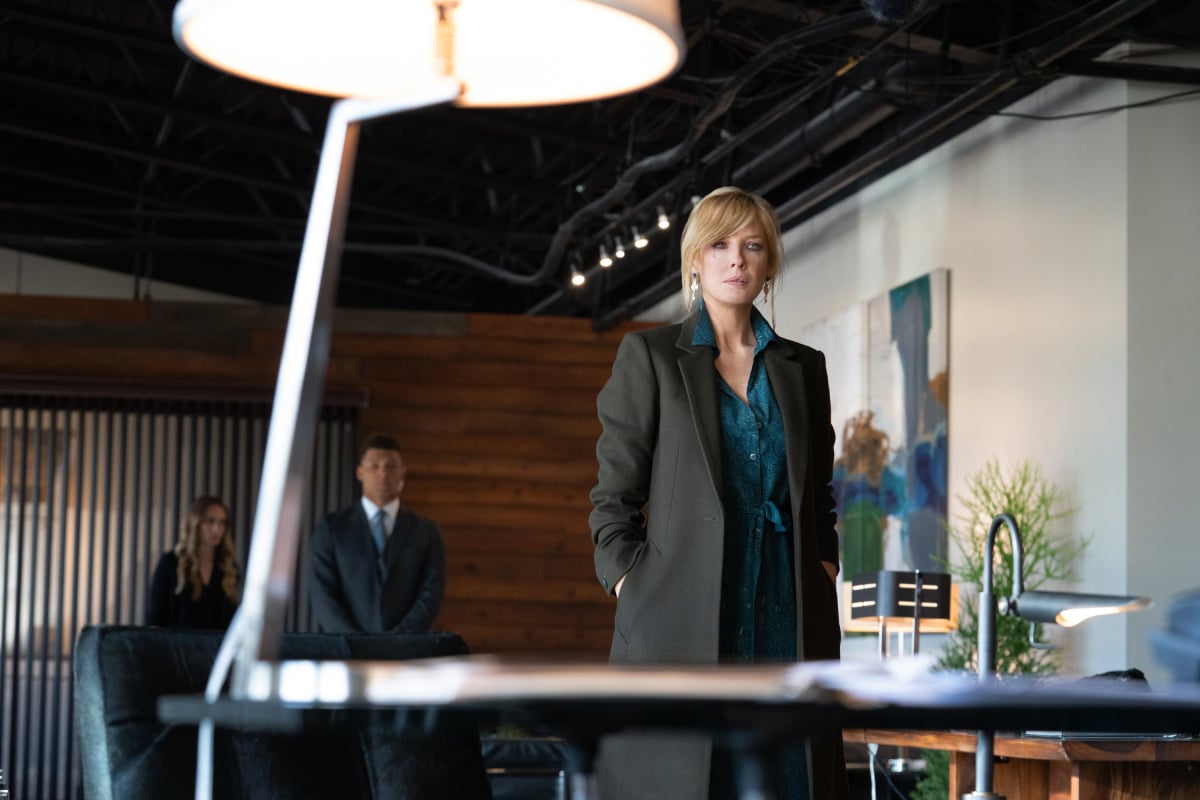 Yellowstone season 3 ended with what appeared to be a coordinated attack on the Dutton family. John (Kevin Costner), Beth (Kelly Reilly), and Kayce Dutton (Luke Grimes) all managed to survive, and now they're out for revenge. But, according to a new fan theory, those attacks on the Duttons may not have been linked after all.
'Yellowstone' season 3 ended on a cliffhanger
The final minutes of the season 3 finale featured three separate attacks on John, Beth, and Kayce Dutton. With all of the attacks happening at the same time, many fans concluded that it was a coordinated hit ordered by the same person.
John was shot on the side of the road while helping a woman change a flat tire. Beth was in her office at Schwartz & Meyer when a bomb exploded in a package her assistant opened. Kayce was in the Livestock Commissioner's office when a group of armed men stormed inside.
The season ended with all three Duttons fighting for their lives. More than a year later, it was revealed in the season 4 premiere that John, Beth, and Kayce all survived.
Season 4 has already eliminated suspects in the Dutton attacks
At the end of the season 4 premiere, Beth told her brother Jamie (Wes Bentley) that she believed he was behind the attacks on the family. She also promised to kill him, and she said she would do it herself.
However, John and Kayce aren't convinced that it was Jamie. Kayce doesn't think Jamie would be able to hire the militia because they wouldn't want to work for him. Instead, he believes the militia "did it for themselves" in retaliation for what happened at the end of season 2, when the Duttons rescued Kayce's son. That incident ended with multiple militiamen dead.
The second episode of season 4 "Phantom Pain" revealed that Market Equities wasn't behind the attacks. Caroline Walker (Jackie Weaver) — Market Equities CEO — was explicitly told by the company lawyer that the attack on the Duttons had nothing to do with them.
And In episode 3, it was also revealed that the Broken Rock Reservation had nothing to do with the attacks when Chief Rainwater (Gil Birmingham) handed off the "party planner" to John Dutton.
A new 'Yellowstone' fan theory claims the Dutton attacks weren't linked
Most viewers assumed that the attacks on the Duttons were linked. But a new fan theory posted on Reddit posits that the person who tried to kill Beth isn't the same person who tried to have John and Kayce killed.
According to Express, Reddit user DaBetterILkmyDawg wrote: "Something in the way Beth's former boss looked at her in that little meeting makes me wonder if it wasn't him."
Another viewer agreed and wrote: "I think it was Beth's former boss Bob, I think her attack was done by him anyway – that relationship soured too much, too quickly for me."
Who is Bob Schwartz?
Yellowstone fans first met banker Bob Schwartz (Michael Nouri) in season 1, when he was introduced as one of the partners of Schwartz & Meyer. He is the CEO of one of the biggest banks in the Yellowstone universe, and he was also Beth's employer.
Beth and Bob appeared to get along in the first couple of seasons. But in season 3, Bob mysteriously disappeared. Then, when Market Equities became the majority owners of Schwartz & Meyer, Willa Hayes (Karen Pittman) fired Beth.
Beth threatened Bob in a recent episode of 'Yellowstone'
Beth met with Bob in episode 2 and threatened him to "retire before I take everything you f***ing have." When he responded by bragging that he owns the land around the Yellowstone Ranch, Beth replied, "You co-own the land, Bob. You gotta read the fine print."
With the attack on Beth coming from a mysterious package with a hidden bomb inside that her assistant opened —  and not coming under gunfire like her father and brother — it's possible Bob was behind it. He may have known Beth would be out for revenge after selling out to Market Equities. It's possible he wanted to take her out before she had the chance.
New episodes of Yellowstone air Sunday nights on the Paramount Network.