'Yellowstone' Season 4: Wes Bentley Says Jamie Is 'Lost' — But He's Also 'Powerful and That Can Be Dangerous' (Exclusive)
ARTICLE HIGHLIGHTS
Yellowstone star Wes Bentley says it's possible Jamie was behind the attacks on the Dutton family.
Jamie Dutton is " lost" but "powerful" when season 4 begins.
The season 4 premiere picks up right where we left off in that shocking season 3 finale.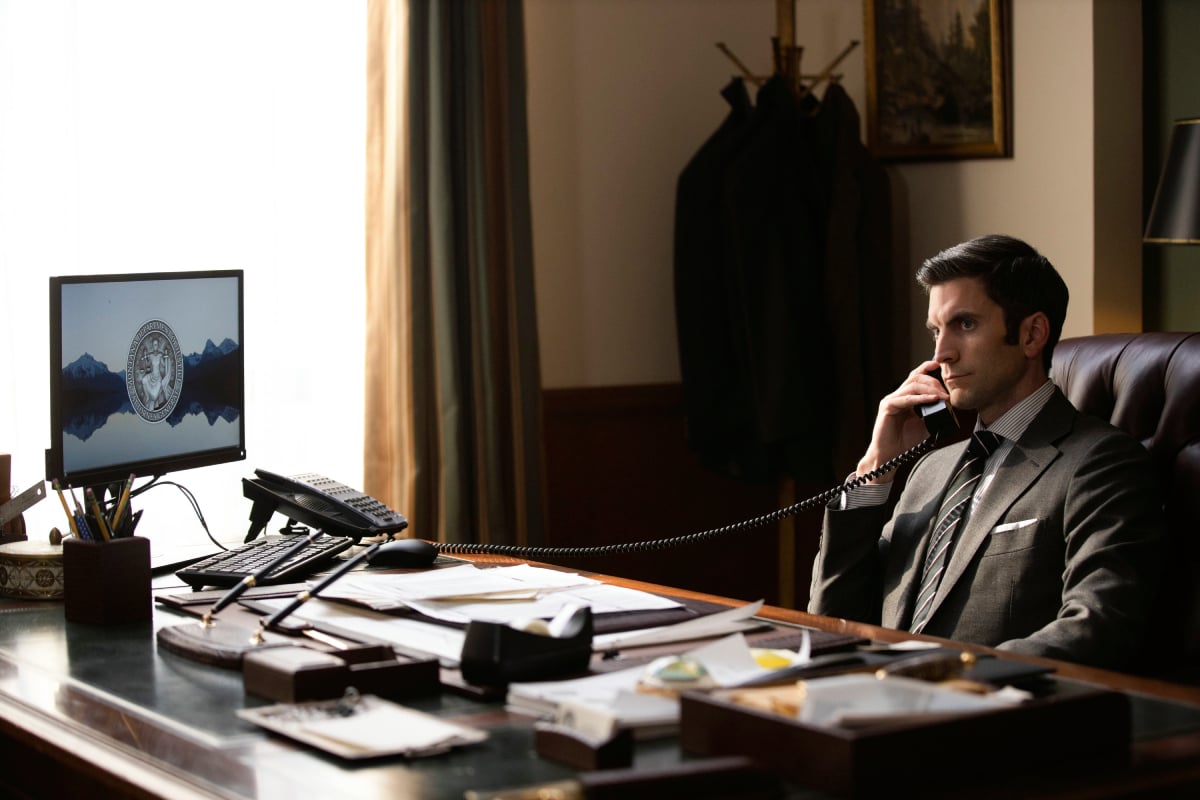 Yellowstone season 3 ended with a bloody finale that left Wes Bentley's Jamie as the last Dutton standing. After finding out he wasn't a biological Dutton, did Jamie attempt to take out his entire family? Will he go full villain in season 4?
According to Bentley, Jamie is "lost" when the highly anticipated season begins. But he's also powerful, and that can be dangerous.
The 'Yellowstone' star says it's possible Jamie was behind the attacks on the Dutton family
The final moments of Yellowstone season 3 saw three separate attacks on John (Kevin Costner), Beth (Kelly Reilly), and Kayce Dutton (Luke Grimes). Many fans theorize that Jamie was the mastermind behind the explosive finale. And Bentley says it's possible that Jamie ordered the attacks.
"He's killed before. He's deeply hurt. It's possible," Bentley told TV Insider.
The actor promises that fans will find out a lot in the special two-hour season premiere about the bomb that exploded near Beth, as well as the bullets that flew at John and Kayce. However, not all will be revealed right away.
Jamie Dutton just wants to be loved
Jamie has said in the past that family is everything. But after learning he was adopted, Bentley says his character is looking for something he didn't get from the Duttons — "actual familial love."
"He resents being useful. He resents being smart. I don't think he enjoys his life behind the desk anymore," Bentley said.
Now that his biological father Garrett Randall (Will Patton) is back in his life — the man that killed his mother — things will be different for Jamie moving forward. Bentley describes the father and son duo with one word — "trouble."
In the Yellowstone season 4 trailer, Garrett says, "Fair. Moral. Those are words men invented to scare and shame other men from taking back what they've stolen." With his hands shaking as he holds a gun Jamie asks, "what about right or wrong?" Garrett replies, "There's no such thing."
Jamie Dutton is lost when 'Yellowstone' season 4 begins
The last time fans saw Jamie, he chillingly told Rip Wheeler (Cole Hauser) not to call him anymore. The new Montana attorney general appeared to be distancing himself from the Duttons after finding out he was adopted and approving the sale of the family's land. Season 4 will pick up right where season 3 left off — a point where Bentley says that Jamie is "lost."
"He's just lost as we pick up. He's a man without a family or without an identity, without a foundation, and he's powerful and that can be dangerous," Bentley told Showbiz Cheat Sheet.
The season 4 premiere unfolds in real time
In addition to season 4 picking up right where they left off in the season 3 finale, Bentley says that the action in the opening scene "is in real-time."
"My heart was pumping just reading it so I think it's going to be pretty spectacular to see," Bentley said.
The new footage in the season 4 Yellowstone teaser shows that the police are on the scene after the bomb goes off at Beth's office at Schwartz & Meyer. That explosion was so powerful it blew out the windows of cars parked outside.
The clip also appears to show Rip finding John and telling him, "Don't you die on me now, not like this." Jamie is seen acting a bit surprised, but simply says "oh my God." The implication is that he just found out about the attacks on his family.
The 'Yellowstone' star enjoys his scenes with his new TV dad
Randall will be an important character in Yellowstone season 4, as Patton has been promoted to series regular. Bentley says that Patton is one of those "dream actors" who he's always admired, and he really enjoys working with his new TV dad.
"Before he would have known who I was, I ran into him at a casting office and I told him how great I thought he was. I don't do that. It's not like it's not what I do. So, it really meant a lot to do scenes with him as. It was amazing."
Fans can stream seasons 1-3 exclusively on Peacock.
Yellowstone season 4 premieres Sunday, Nov. 7 on The Paramount Network.