'Yellowstone' Season 4: Wes Bentley Teased That Shocking Episode 5 Reveal Weeks Ago
'Yellowstone' is officially halfway through season 4 and the show may have just dropped one of the biggest bombshells ever. As Jamie Dutton (Wes Bentley) seems to be putting the pieces together as to who attacked the Duttons, he got the surprise of his life. A surprise that Bentley teased in an exclusive interview weeks ago.
ARTICLE HIGHLIGHTS
Yellowstone star Wes Bentley sat down for an exclusive interivew with Showbiz Cheat Sheet ahead of the season 4 premiere.
He teased that shocking season 4 bombshell and we didn't even know it.
All the signs on season 4 of Yellowstone point to one person.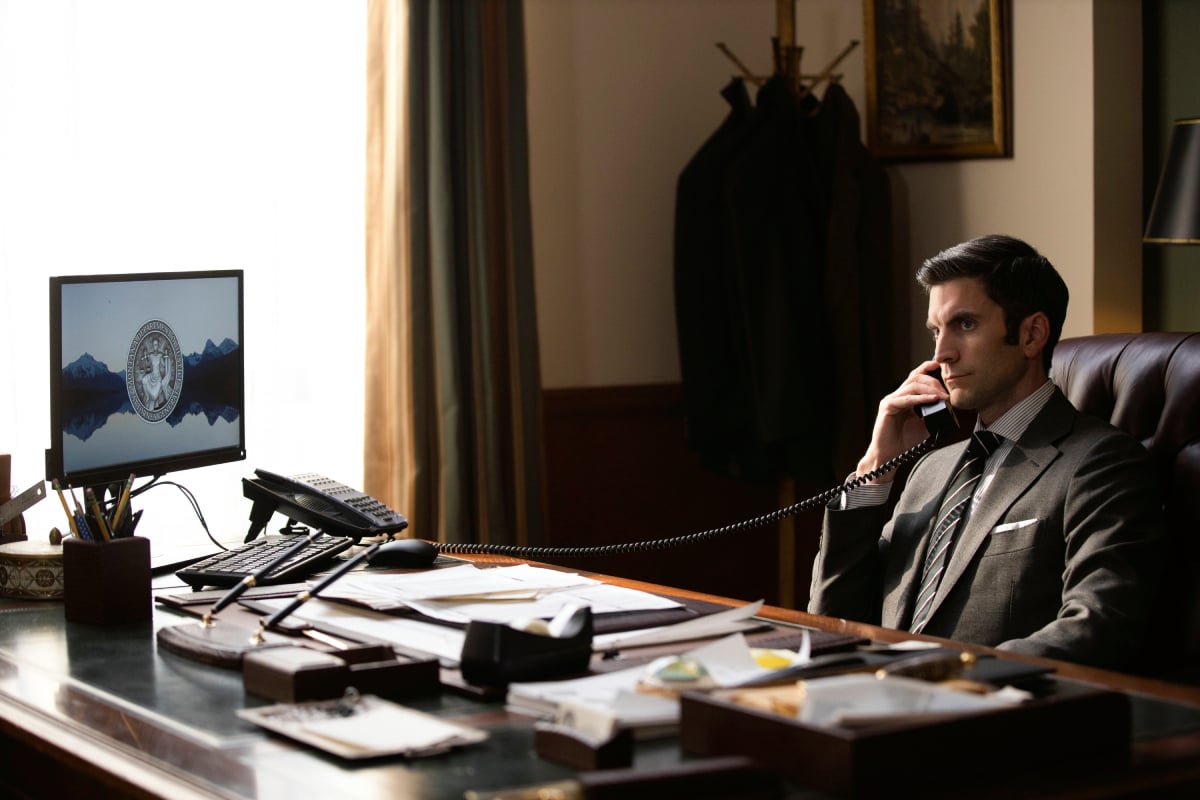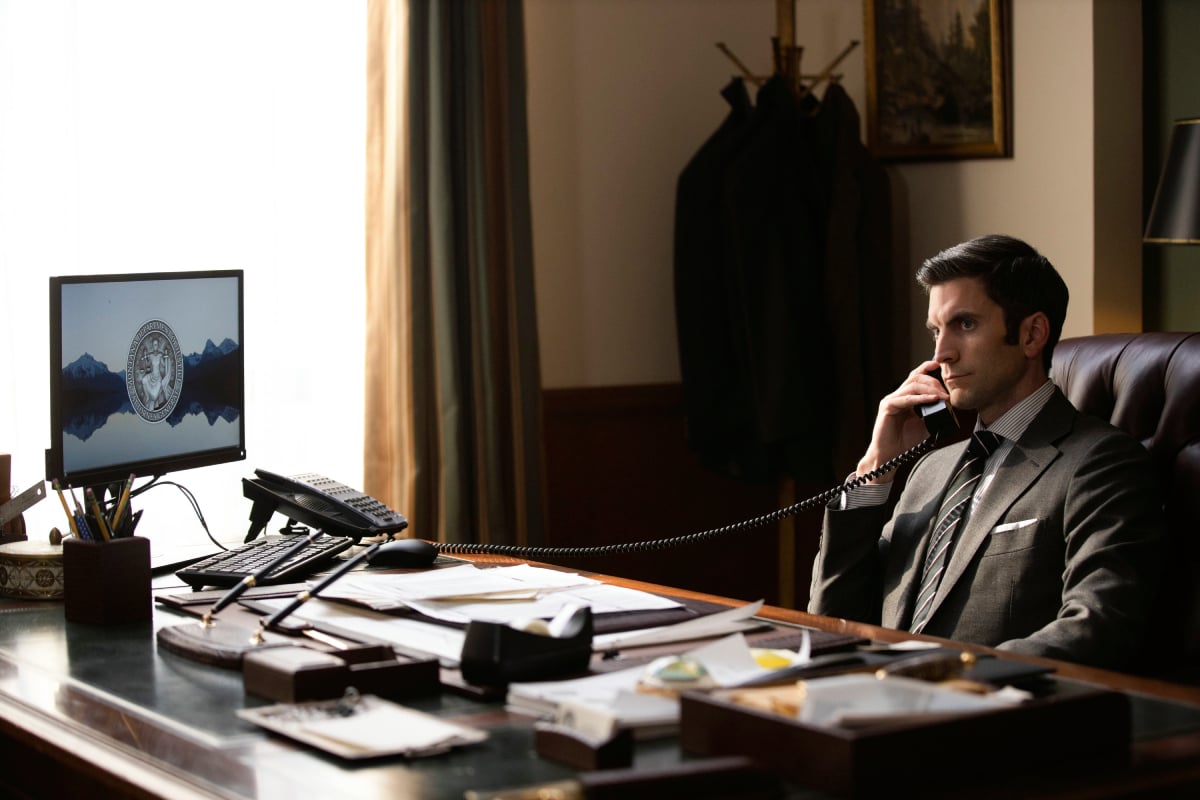 Yellowstone dropped another bombshell on fans in Season 4, Episode 5 "Under A Blanket of Red."  The puzzle pieces are finally coming together when it comes to who was behind the attacks on the Duttons in the season 3 finale. There was also a major surprise for Jamie, which Wes Bentley teased weeks ago in an interview with Showbiz Cheat Sheet.
Warning: Spoilers ahead for Yellowstone Season 4, Episode 5 'Under A Blanket of Red'
All signs in 'Yellowstone' season 4 point to one person
The biggest question going into season 4 was: who was behind the attacks on John (Kevin Costner), Beth (Kelly Reilly), and Kayce Dutton (Luke Grimes)? As the season has progressed, some of the biggest suspects have appeared to be ruled out.
Jamie, Market Equities, and the Broken Rock Reservation were all suspects discussed among fans during the Yellowstone hiatus. But it looks like everyone was looking in the wrong direction. During the first five episodes of season 4, all of the signs are pointing to Jamie's biological father Garrett Randall (Will Patton) as the man behind the attacks.
Jamie Dutton offers Riggins immunity
As Montana Attorney General, Jamie offered Riggins — the convict who helped orchestrate the attack on the Duttons, per Chief Rainwater (Gil Birmingham) — full immunity for information about the attack on his family. Jamie presented Riggins with a picture of Garrett Randall and asked him if his former cellmate was the man who ordered the assassinations.
Viewers didn't get to see his answer. But Jamie appeared to have the weight of the world on his shoulders when he returned home to confront his biological father. Who also happens to be the man who killed his mother. But before Jamie got the chance to talk to Garrett, fans got another shock — the return of Christina (Katherine Cunningham).
Wes Bentley teased the shocking 'Yellowstone' reveal weeks ago
Addressing a major plothole from season 2, Jamie's former assistant and estranged girlfriend finally returned with baby in hand. The last time fans saw her, Christina was pregnant and claimed Jamie was the father. She gave Jamie an ultimatum to get away from John Dutton's influence and be his own man, or lose her and their baby.
"You did it," Christina tells Jamie, as she holds a baby boy in her arms. "You got away from him … you did everything you said you would do. Now I keep my word. Meet your son."
This scene came as a surprise for fans who were expecting a confrontation between Jamie and Garrett. But during an interview with Showbiz Cheat Sheet a few weeks ago, Bentley teased the shocking reveal.
Family is 'everything' for Jamie says Wes Bentley
Jamie now finds himself in an interesting position, and fans are beginning to see where his loyalties lie. A war is erupting between his biological father and the man who raised him. But what about his girlfriend and his baby? Bentley told us exclusively that family is everything for his character.
"His family is everything. You know, that was…it's an interesting thing with Jamie, because I think that's what he wants in life. I think in his heart, he wants to be a dad. He wants to right the wrongs done to him," Bentley said.
"And he wants to love someone unconditionally and he wants that connection to somebody. I think he could find that there. That's not happening right now."
Bentley continued, explaining that Jamie was "lost" when the story picked up at the beginning of season 4. He described his character as "a man without a family or without an identity, without a foundation, and he's powerful and that can be dangerous."
New 'Yellowstone' regular Will Patton is 'one of those dream actors'
Bentley wouldn't give away any secrets about that confrontation fans know is coming between Jamie and Garrett, thanks to the season 4 promo. But, Bentley did say that working with Patton has been a dream come true.
"He's one of those dream actors for me, someone from before I was even wanting to be an actor, I admired and liked. I like the intensity he brought to stuff, and I liked the depths he's willing to go inside someone. And I identified with that as an actor. I always wanted to work with him, always a talent," Bentley said.
"So, it really meant a lot to do scenes with him as. It was amazing. We did one day, we did one scene and it was just all out. By the end of it, I felt like I was floating. Like an out-of-body experience. That was such a full and complete experience that it left me feeling like that."
New episodes of Yellowstone air Sunday nights on the Paramount Network.