'Yellowstone' Spin-Off: Everything We Know About '6666'
The hit Paramount Network western Yellowstone is about to get not one, but two spin-offs. After it was revealed that the prequel Y: 1883 was in the works, it's now been announced that the Yellowstone-verse is heading south to Texas.
Here's everything we know about the upcoming Yellowstone spin-off 6666.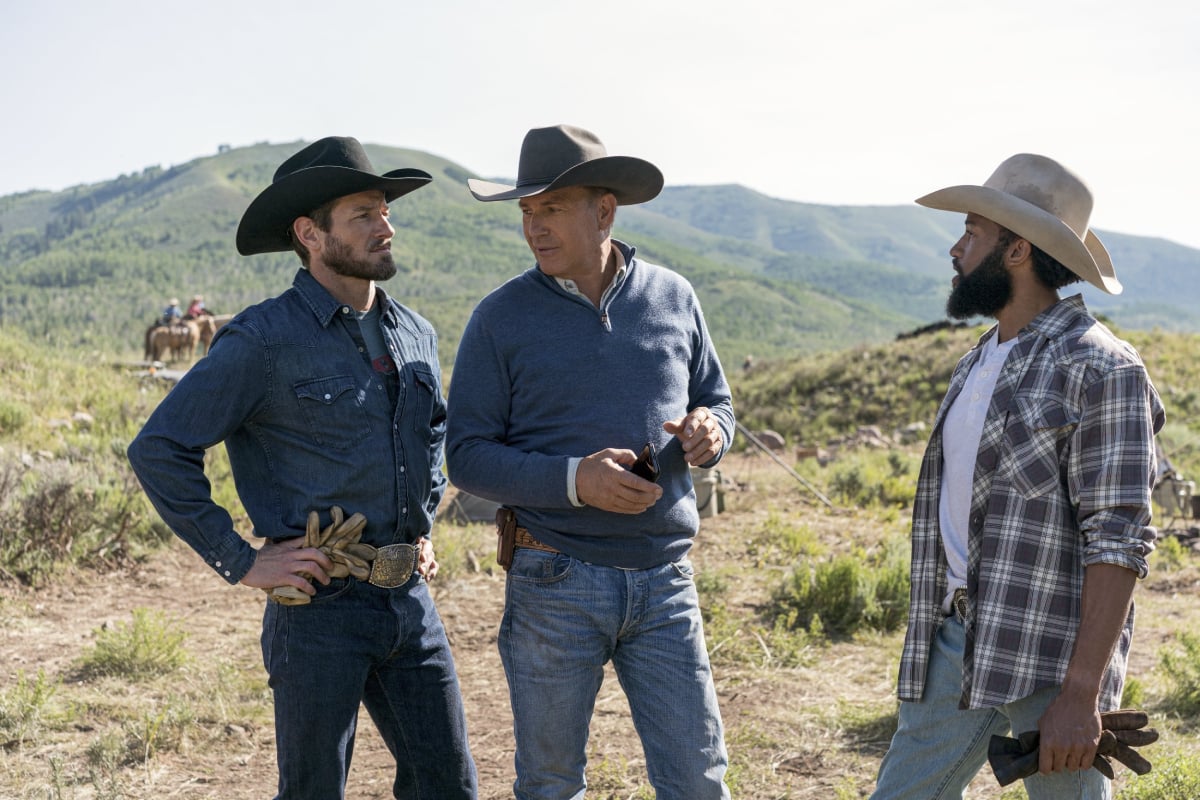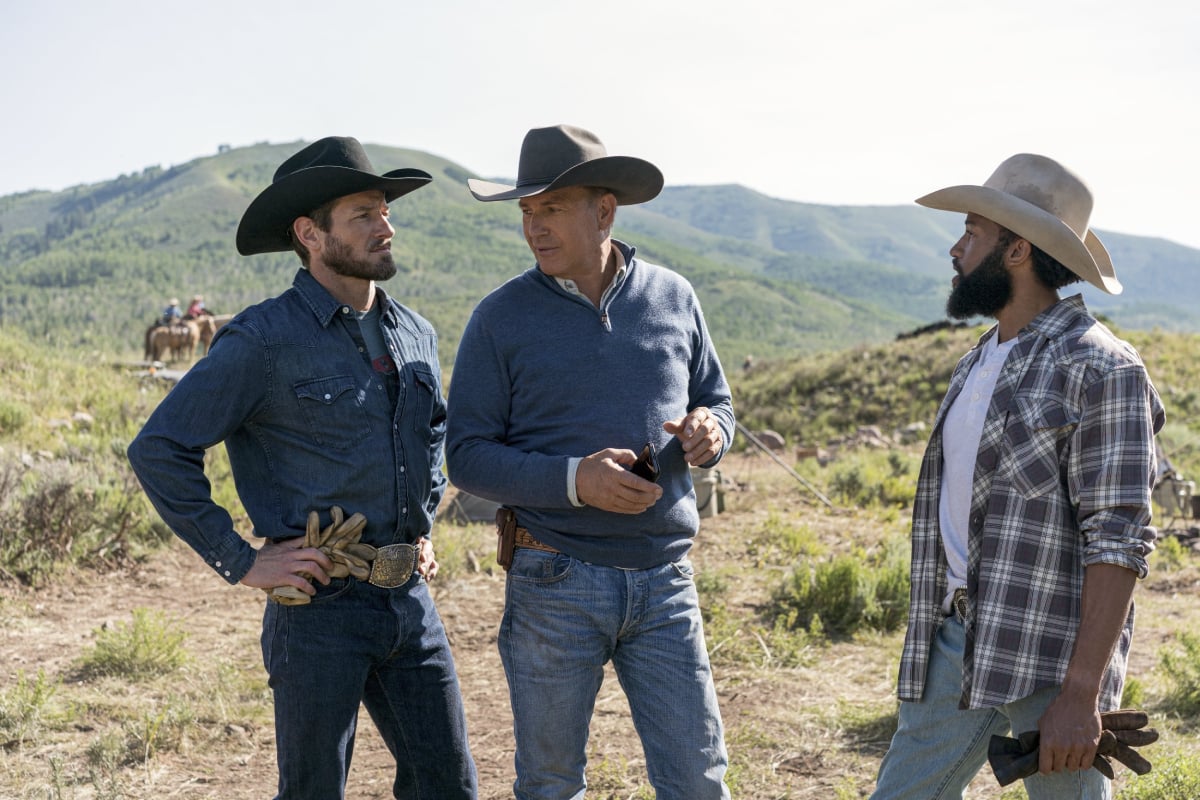 Will Walker and Jimmy appear in the new 'Yellowstone' spinoff?
Yellowstone features the Dutton Ranch, run by John Dutton (Kevin Costner), in Montana. But the spin-off will be highlighting the Four Sixes ranch in Texas.
According to Express, this notorious ranch is where only the finest horses and livestock are raised and where the best cowboys are born. The ranch still operates like it did in the 19th century when Comanches ruled this part of the wild west.
"The 6666 is synonymous with the merciless endeavor to raise the finest horses and livestock in the world, and ultimately where world class cowboys are born and made," the series description reads.
Paramount has yet to announce the cast for the 6666 spin-off. But there are some outlets reporting that Jefferson White and Ryan Bingham will appear as Walker and Jimmy Hurdstrom. It's not clear if White and Bingham will be leaving the flagship series. It's possible they could be part of both shows.
The Hollywood Reporter claims that the new spin-off is rumored to be featuring characters from the flagship series. But, they didn't give any specifics about which characters will be heading south to Texas.
According to Cinema Blend, White and Bingham will be the stars of the new spinoff. But that claim doesn't appear to be confirmed.
'6666' will introduce new characters
While it's still unclear exactly which characters from the flagship series will be part of the spinoff, it has been announced that 6666 will feature new faces.
David Glasser, CEO of 101 Studios, said in a statement that series creator Taylor Sheridan, Paramount+, and MTV Entertainment Studios have been "incredible partners" over the years. He intends to keep that partnership going with the new spinoff.
"Together, we have been able to build Yellowstone into an immersive universe for audiences globally. And that is what we intend to do with these series as well," Glasser said. "We will be introducing new characters and storylines alongside world-class talent and creators. We are very much looking forward to bringing these shows to life."
Glasser's "word-class talent" comment appears to indicate that the Yellowstone spinoff will feature some familiar faces. But until producers start revealing casting news, it's all just speculation.
'Yellowstone' creator Taylor Sheridan was adamant about representing his home state
Paramount has not revealed exactly how the Duttons of Yellowstone will connect to the story of 6666. But, Sheridan did reveal on the Four Sixes Ranch website that he had a strong need to tell current Texas stories.
"Being a Texan today and what it means to live in Texas — there's a responsibility that comes with it, in that you really do represent the entire state," he explained. "Everybody in Texas always represents the state. And so, there's a sense of class and confidence that I think every Texan seems to embody."
Sheridan went on to say that Texas culture is about respect for others, regardless of whether or not they agree with you. He explained that Texans respect everyone's ability to disagree or agree.
The Yellowstone spinoff is still in the early stages of development. There is no release window set just yet. However, when it does premiere, 6666 will be on the new Paramount+ streaming service.
Seasons 1 through 3 of Yellowstone are available on Peacock. Season 4 is expected to premiere in June on Paramount Network.