'Yellowstone' Star Kelly Reilly Calls '1883' a 'Stunning Piece of Work'
Taylor Sheridan has made quite a name for himself in the world of television. The 51-year-old screenwriter co-created Yellowstone, which follows the Dutton family, owners of the largest ranch in Montana. Sheridan is also responsible for 1883, a prequel series to Yellowstone that follows the Dutton family's dangerous trek from Texas to Montana in the late 19th century. Actor Kelly Reilly plays Beth Dutton in Yellowstone. She recently caught up with the first five episodes of the prequel and had only good things to say.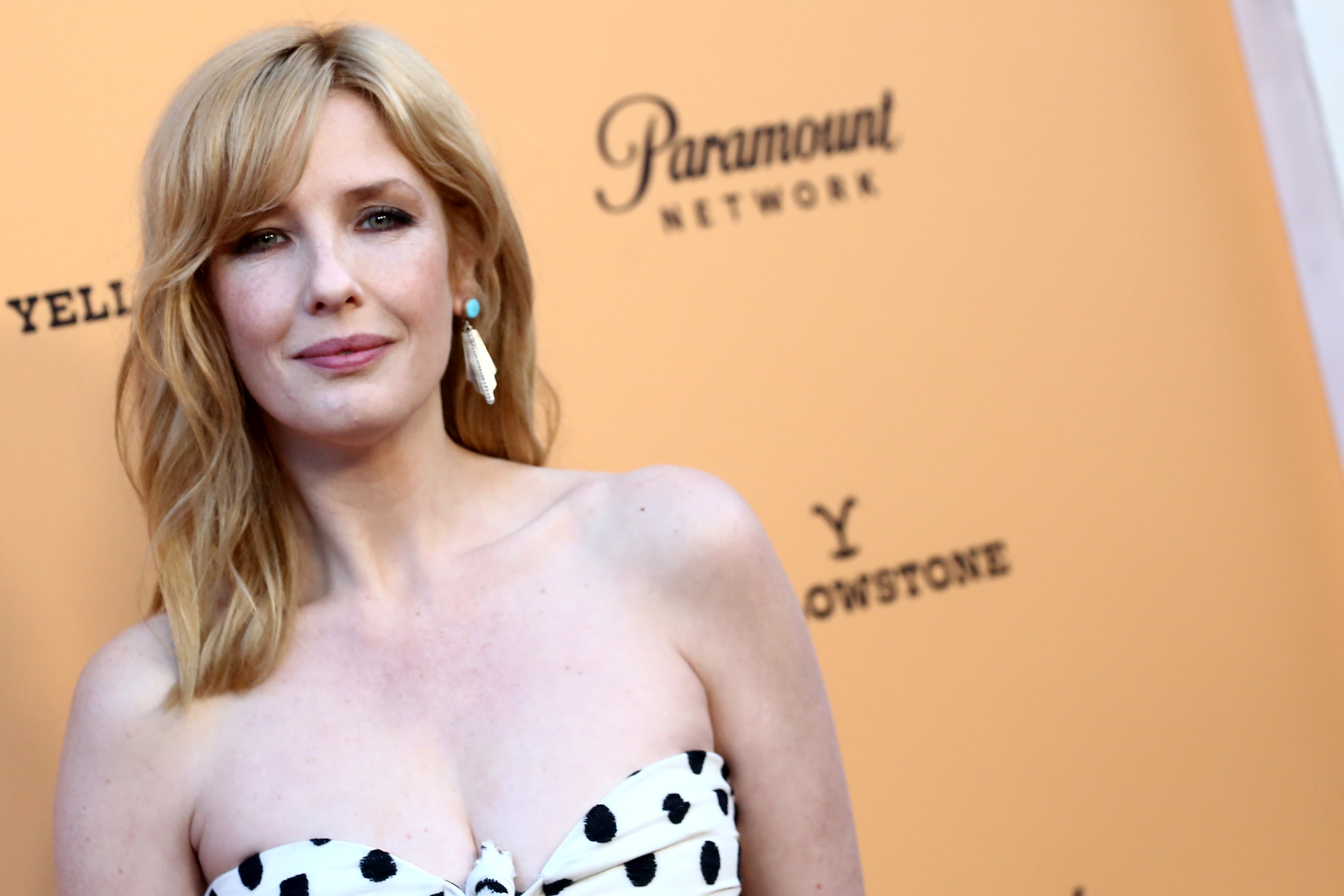 Kelly Reilly plays Beth Dutton in 'Yellowstone'
Reilly's character Beth Dutton is the only daughter of John and Evelyn Dutton. She has three brothers, Lee, Jamie, and Kayce and is extremely loyal to her family. Beth is a banker and cutthroat businesswoman. She is also romantically involved with Rip Wheeler, who her father took in when he was a teenager. The pair finally get married in Yellowstone Season 4.
Many fans of Yellowstone might not realize that Reilly is actually an English actor from Chessington. She has appeared in films such as Eden Lake, Sherlock Holmes, Triage, and Me and Orson Welles and TV shows including True Detective and Black Box, according to IMDb.
Taylor Sheridan's '1883' impressed Reilly
Although 1883 is a prequel to Yellowstone, the series can certainly be enjoyed independently from the original series. There are no overlapping actors, considering 1883 takes place well over a decade before the events of Yellowstone. 1883 follows James and Margaret Dutton as they travel with their children Elsa and John to a new life in Montana. Five-year-old John Dutton is the grandfather of Kevin Costner's John Dutton seen in Yellowstone.
The first five episodes of 1883 are available on Paramount+. There will be 10 episodes in total in the first season. So far the Dutton family and those they travel with have endured dangerous wildlife, murderous bandits, and a treacherous river crossing. As Shea Brennan continues to state, the journey will only get more difficult.
Reilly caught up with the first five episodes of 1883 and shared her thoughts in an Instagram post. "So I just caught up with @1883official. What a stunning piece of work by Taylor Sheridan and all the cast and crew! Love watching the ancestors of our modern-day Dutton's journey to Montana … what a humbling reminder of what it took. Can't wait to see the rest of the season," she wrote.
When does '1883' return with episode 6?
Fans have a little longer to wait before 1883 will return with episode 6. The series won't release a new episode this Sunday, Jan. 23. Episode 6 will be available on Jan. 30 on Paramount+. Elsa Dutton must deal with her grief following the tragic events of episode 5. The journey is only getting more dangerous and it's hard to say who will make it out alive.
RELATED: 'Yellowstone' Season 4: Kelly Reilly Thinks Nothing Can Come Between Beth and Rip Now
Related post url: