'Yellowstone' Star Wes Bentley On the 1 Word He Would Use to Describe Season 4 — 'Revenge'! (Exclusive)
Season 4 of 'Yellowstone' is almost here! Fans have been waiting for Taylor Sheridan's popular western to return for almost a year. Now, ahead of the premiere, Showbiz Cheat Sheet sat down with Wes Bentley (Jamie Dutton) and while he would not give too much away, he did describe season 4 in one word – 'revenge'!
ARTICLE HIGHLIGHTS
In the Yellowstone season 3 finale, three members of the Dutton family were left for dead after separate attacks.
There is a long list of suspects who could have been behind the attacks on the Dutton family.
Yellowstone star Wes Bentley says season 4 is all about "revenge" in an exclusive interview.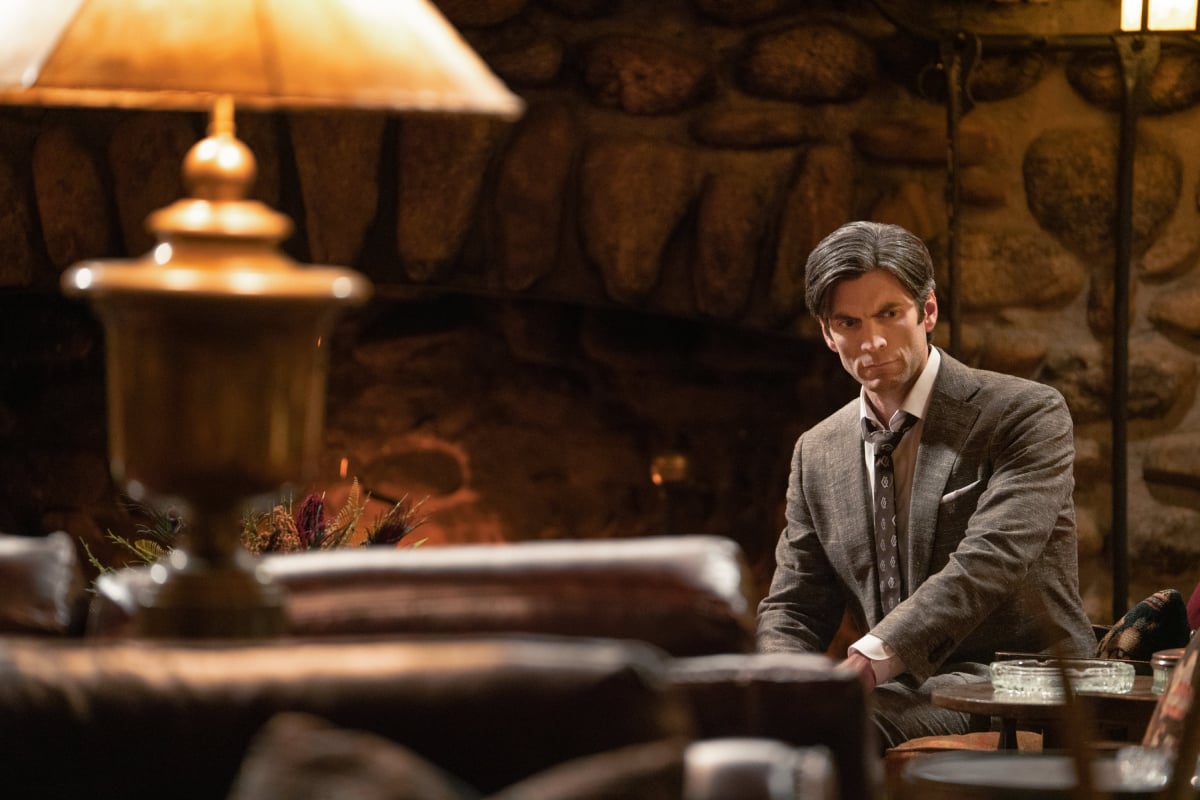 Yellowstone star Wes Bentley isn't going to reveal any details about the highly-anticipated upcoming season. But in the days leading up to the premiere, the actor who plays Jamie Dutton on Taylor Sheridan's popular western has revealed the one word he would use to describe Yellowstone season 4 — "revenge."
Three Duttons were left for dead in the 'Yellowstone' season 3 finale
The Yellowstone season 3 finale aired back in August 2020, ending in a series of shocking moments and a massive cliffhanger. There was a seemingly coordinated attack on John Dutton (Kevin Costner), Kayce Dutton (Luke Grimes), and Beth Dutton (Kelly Reilly) that left each one fighting for their life.
A group of armed men stormed into Kayce's Livestock Commissioner office, forcing him to take cover behind his desk. At the same time, Beth was cleaning out her office at Schwartz & Meyer when her assistant opened a package that exploded.
What's more, Dutton patriarch John was on the side of the road helping a woman change a tire when an unknown man drove up and shot him. The last image fans saw was of John struggling to use his cell phone as he was left for dead.
Jamie Dutton is a prime suspect
The only Dutton who wasn't in any danger was Jamie, who had just been named Montana's new Attorney General. And who had just approved the sale of John Dutton's land. He also had just found out that he was adopted. And the last time fans saw him, he was telling Rip Wheeler (Cole Hauser) not to call him anymore.
These are some of the reasons that many fans have theorized that Jamie was behind the attacks on his family. Another detail that makes him look pretty guilty was the conversation Jamie had with his biological father Garrett Randall (Will Patton).
Randall told Jamie that he should be running the Dutton Ranch. And the only way to take over an empire is to "kill the king."
'Yellowstone' star Wes Bentley describes season 4 in one word
In a new exclusive interview with Showbiz Cheat Sheet, Bentley refused to give any details about which Duttons made it to season 4 alive or who was behind the attacks. But, he did use one word to describe the upcoming season — "revenge."
His description echoed the Yellowstone season 4 promotional push, which has promised in numerous videos during recent weeks that "Revenge will be worth the wait" and "Everybody pays." The question is: who will that revenge be against?
The Duttons have a long list of enemies
While it's possible that Jamie is behind the attacks, it's not very probable. Another possibility that fans have discussed is that Roark Carter (Josh Holloway) and Market Equities were responsible. Thomas Rainwater (Gil Birmingham) and Broken Rock Reservation have also been mentioned as suspects.
But, considering John Dutton had just exited a meeting with Jamie, reps from Market Equities, and Chief Rainwater, it doesn't really seem like any of those Dutton enemies would have had time to plan an attack. The latest fan theory that's really starting to gain traction is that Malcolm Beck (Neal McDonough) is the culprit. After all, viewers never saw his dead body.
"It's Malcolm Beck. That's the post. It's Malcolm Beck," Redditor Honey_c62 recently declared.
The 'Yellowstone' star says it would be 'interesting' to see Jamie Dutton go full villain
Even if Jamie doesn't end up being the one behind the attacks on his family, that doesn't mean the Duttons will ever be the same after what happened in the season 3 finale. Jamie could still very easily go full villain, and Bentley says he likes that idea for his character.
"I think it's going to be a really interesting thing to see. I can't say if it will or it won't, but that'd be a really interesting path to take," Bentley told Entertainment Weekly.
Stream seasons 1-3 exclusively on Peacock.
Fans will finally start getting answers in a two-hour special event when season 4 of Yellowstone premieres Sunday, Nov. 7 on the Paramount Network.