'Yellowstone': Taylor Sheridan Kept 1 Major Secret From Wes Bentley, but Not From Kelly Reilly (Exclusive)
ARTICLE HIGHLIGHTS
Yellowstone fans found out the truth behind Jamie and Beth's tumultuous relationship in season 3.
Kelly Reilly once admitted that creator Taylor Sheridan told her why Beth hated Jamie so much back in season 1.
Wes Bentley, however, was left in the dark — but there is a good reason why.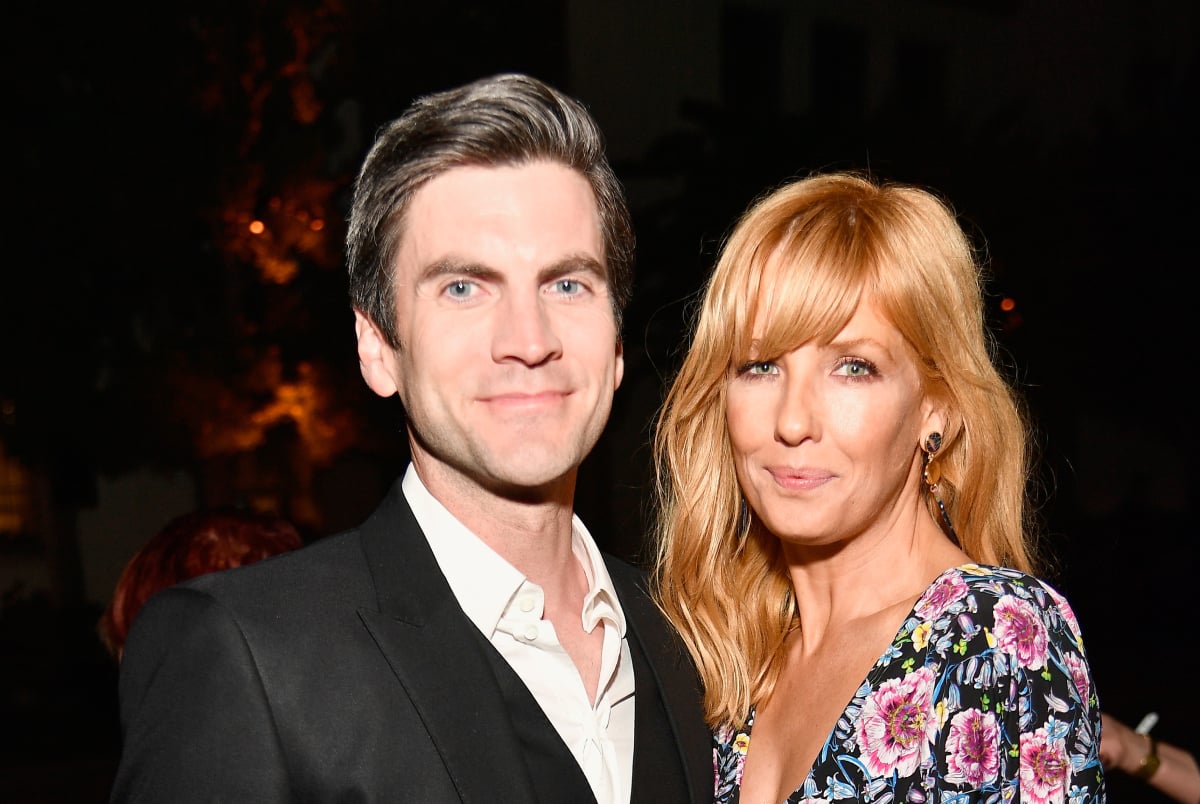 Yellowstone's Jamie and Beth Dutton have a tumultuous sibling relationship that turned sour when they were teenagers. Fans didn't find out the source of Beth's (Kelly Reilly) hatred for Jamie (Wes Bentley) until season 3. But it was always clear that something wasn't right between the brother and sister.
According to Reilly, Yellowstone creator Taylor Sheridan told her before the series began exactly why Beth hated Jamie. But Bentley says that Sheridan didn't let him in on the secret.
'Yellowstone' Season 3 revealed the truth about Beth and Jamie Dutton's sibling rivalry
During the first two seasons of Yellowstone, fans had no doubt that Beth was extremely angry with her brother Jamie. But it wasn't until season 3 that the real reason for her anger and hatred was revealed via flashback.
When Rip Wheeler (Cole Hauser) got Beth pregnant, she asked Jamie to take her to the nearby Broken Rock Reservation to get an abortion. However, when they arrived at the clinic, the nurse told Jamie that in order to carry out the abortion on the reservation they had to sterilize Beth.
Jamie Dutton agreed to his sister's sterilization without her consent
Instead of taking Beth to Planned Parenthood — where the Dutton name wouldn't be kept quiet — Jamie agreed to Beth's sterilization at the reservation clinic after her abortion. But he did it without Beth's knowledge or consent.
Later, she discovered she was infertile because of a decision her brother made. And Beth has hated Jamie ever since. While this was a big reveal for fans that answered a lot of questions, Reilly admitted she's known the truth about Beth and Jamie since season 1.
'Yellowstone' creator Taylor Sheridan told Kelly Reilly the truth
Reilly has known the truth about Beth and Jamie all along. She says it was imperative that she knew her character's motivations, so she could play the role properly.
This led her to asking Sheridan about the source of Beth's hatred for Jamie.
Reilly explained that Sheridan doesn't necessarily know what will make it onto the pages of the script. But he does have "an overall kind of epic beginning, middle, and end for all the characters."
"I needed to know what that thing was in order to play these scenes with him. This isn't just sibling rivalry," Reilly explained. "Taylor told me. He told me what it was. I've always known since season one pretty much what that was."
Wes Bentley was left in the dark — but for good reason
In an exclusive interview with Showbiz Cheat Sheet, Bentley admitted that Sheridan didn't tell him Beth and Jamie's secret before the season 3 reveal.
"No, no, no. I knew she knew!" Bentley said. "No, no one told me. But you know, part of that is Taylor. I'd probably said to him, I don't like to know more than I should know. And in my opinion, for Jamie, that made sense for this because I feel like he maybe had repressed this."
Bentley thinks his character ignores this event as much as he can in his head. And he also thinks Jamie sees himself as partly a victim in the situation, too, right or wrong.
"So there's an embedded thing going on there that I think repressed it. I was OK with not knowing. In either case, she knew before me!" Bentley said with a laugh.
The 'Yellowstone' star says Jamie Dutton and Rip Wheeler are closer than fans realize
Rip knows that Beth can't have children. But he's yet to find out that Beth was ever pregnant with his baby, and he definitely doesn't know about the abortion. Bentley says that if Rip does find out about Jamie and Beth's secret, he'll be furious.
"But I think also it's interesting because Rip and Jamie have an interesting relationship that was closer than you might realize. There are little things that have been peppered, even full scenes, where you see that there's a sort of almost brotherly connection, I guess," Bentley said.
"But this is different, obviously, and this is harmful. And the thing is it's unpredictable, but it's going to be a bad outcome either way. It's either a destroyed relationship or a dead man."
Fans can stream the first three seasons exclusively on Peacock. Season 4 of Yellowstone premieres Sunday, Nov. 7 on the Paramount Network.